Tech Contributor Gold
Join Date: Sep 2002
Location: El Paso,Tx.
Posts: 1,950
Fixing 9" Ford Pinion Leaks:
---
Nothing is more annoying than a nasty oil spot on your clean driveway or garage floor. In this case a newly rebuilt 9" centersection in our project Bronco started seeping oil almost as soon as it was filled with oil.
Here is the annoying spot on the shop floor:
A little investigating led me to determine the oil was leaking out of the pinion or seal area:
I started the process by removing the pinion nut using my 18 volt Craftsman cordless impact wrench. If you have never used a cordless impact wrench, you are missing out because I cannot live without mine:
I had replaced the pinion seal, but I re-used the pinion yoke even though there were a few small grooves in it. It was most likely the culprit. A call to Randy's Ring & Pinion got me a new yoke, pinion seal, and pinion nut. There are repair sleeves for the yokes, but they are only $5.00 cheaper than a whole new yoke, which cost me about $50.00:
I cleaned the splines on the pinion with some brake cleaner to remove any remaining oil:
I next smeared some silicone on the inside of the yoke as I have seen the yokes leak through the splines:
I did the same on the pinion nut:
Some bearing grease was smeared on the sealing surface of the yoke to keep the seal from burning up from being dry:
I didn't replace the pinion seal because it had just been replaced, and the vehicle did not run at all. I placed the yoke back on the pinion and seated it as far as it would go by pushing on it:
The pinion nut was then replaced and threaded on by hand:
There are different ways of making sure that the pinion bearing has the correct amount of pre-load such as counting threads, or turns of the pinion nut. I have a different method: While tightening the pinion nut with the impact wrench, I pull on the yoke to see if there is any play on the assembly. I slowly keep tightening the nut until a slight amount of resistance is felt, and then I go 1/16th of a turn more which is the correct amount of pre-load on the pinion bearing. The cordless impact WILL NOT crush the crush sleeve any further than it is. I have used this method on dozens and dozens of 9" centersections and I have never had one fail yet:
The best part of the whole process is the clean floor.
.
---
---
Last edited by F15Falcon; 03-31-2009 at

08:12 PM

.
Tech Contributor Gold
Join Date: Dec 2004
Location: Amish Wonderland Of Central PA
Posts: 4,841
Re: Fixing 9" Ford Pinion Leaks:
---
I've successfully used this method many times too with no ill effects (although most recommend not to do it without a new crush sleeve.) Glad that you mentioned the silicone on the splines as I found that to be a problem also.

Now when I rebuild a 9", I use shim washers instead of the crush sleeve and really don't need to worry about crush when doing the above repair.
---
Dennis
65' Stang Street/Strip:
Dart 434W NA, G101A 4 Spd, 4:56 rear gear, on 93 octane pushing 3550lbs. 9.82@138.00
Tech Contributor Gold
Join Date: Jan 2007
Location: Chesapeake Va
Posts: 2,056
Re: Fixing 9" Ford Pinion Leaks:
---
Great, thanks! Didnt know you could do this without pulling the pinion and replacing the crush sleeve.
Mine was leaking through the pinion nut I thought, must have been the splines. Needed rebuilding anyway, hope it doesnt leak now, but if it does I can fix it.
---
Project 521 Gydyup - 67 Mustang Coup
521 BBF-Solid Roller -Kaase P51 Heads-Victor-AED Dominator - Jerico DR4, Long Inline Shifter.
Shortened & Mini Tubbed. Strange Nodular 9, Spooled 4:56, Mark Williams Axles.
"old School - WWDD"
Registered User
Join Date: May 2007
Location: Robinson (Pittsburgh PA)
Posts: 786
Re: Fixing 9" Ford Pinion Leaks:
---
Very cool!
---
Colin Pittsburgh PA
Galaxies! 59-68 Fox Mustangs! 87-93
06 Powerstroke!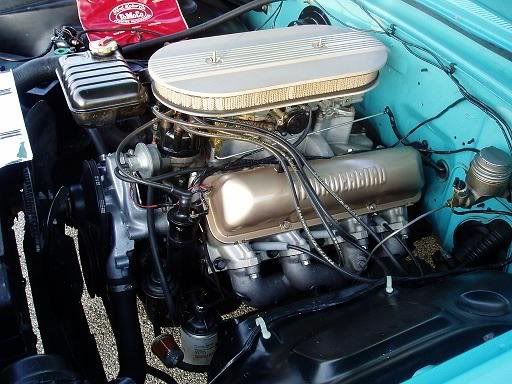 Registered User
Join Date: May 2006
Location: Where you're at; there you are.
Posts: 578
Re: Fixing 9" Ford Pinion Leaks:
---
Great post. Thanks

I got a buddy who has a leaking pinion. Going to have to give this a try.

Larry
---
"Guess What? I gotta Fevr and the only prescription is? MORE COWBELL!!!" Christopher Walkin
Currently Active Users Viewing This Thread: 1

(0 members and 1 guests)