Kelsey Hayes (KH) 15" Wheels from a 1966 Ford Galaxie 7 Litre
---
As you know, if you own a 7-Litre, you are able to enjoy factory disk brakes that were standard on the model. These brakes were Kelsey Hayes (KH) 4 piston units mounted on the front. The calipers on the spindle assemblies were rather large, which required a larger wheel to fit over them. So, Ford provided special rims on the 7-Litre cars that are different than the standard drum brake versions of the Galaxie. Actually, the external wheel diameter is not larger than the standard Galaxie wheel, but it has provisions that allow the wheel to fit over the caliper assembly. Both rims are 15 inch. A 7-Litre wheel will fit any standard application Ford rim, but the Ford rim will not fit the KH spindles. The KH spindles are unique enough that it would be difficult to fit aftermarket wheels over them if you had the interest. KH spindle assemblies were used on disk brake versions of 66-68 Full Size Fords, Mercurys and Thunderbirds.
My KH Wheels have Cooper tires on them with virtually no tread wear, however they are quite old but show no signs of dry rot kept Ina sealed building off the ground. I have three 7 litre hubcaps here and the other one at my dad's house, or you can keep the old school full moons that are on them now.
I think $200 is a fair deal for original KH wheels to fit over those brake conversions using other parts. Text me: (713)557-6476
Don't want to ship them but will meet anyone near Houston/Cypress area
---
1966 Ford Galaxie 500 7 litre Fastback
Kelsey Hayes (KH) 15" Wheels from a 1966 Ford Galaxie 7 Litre
---
Here are a couple of shots of a wheel and one with the full moon hubcaps installed. If you just want the wheels and these caps $150 for forum members. That's only $50 over the cost of the hubcaps.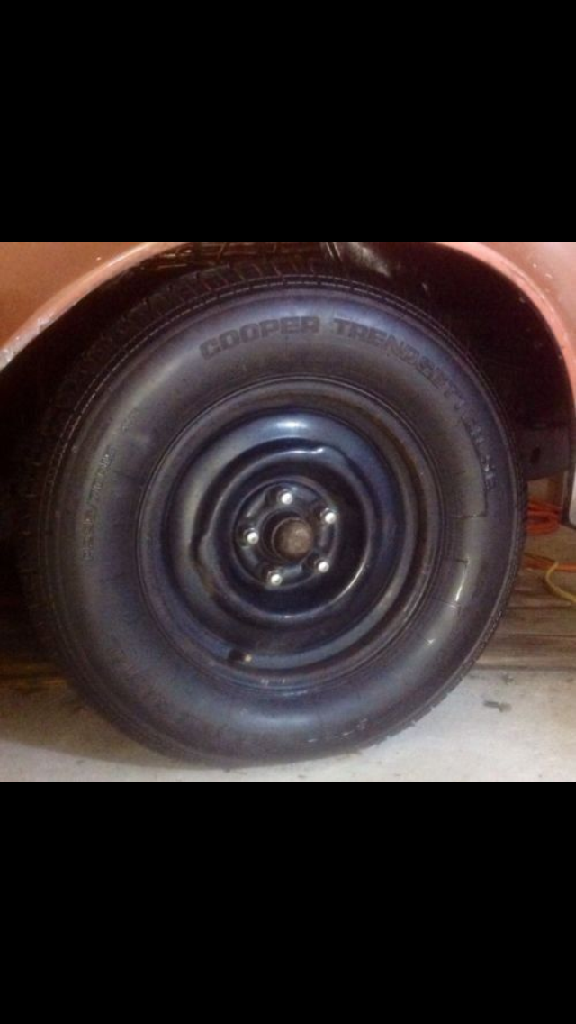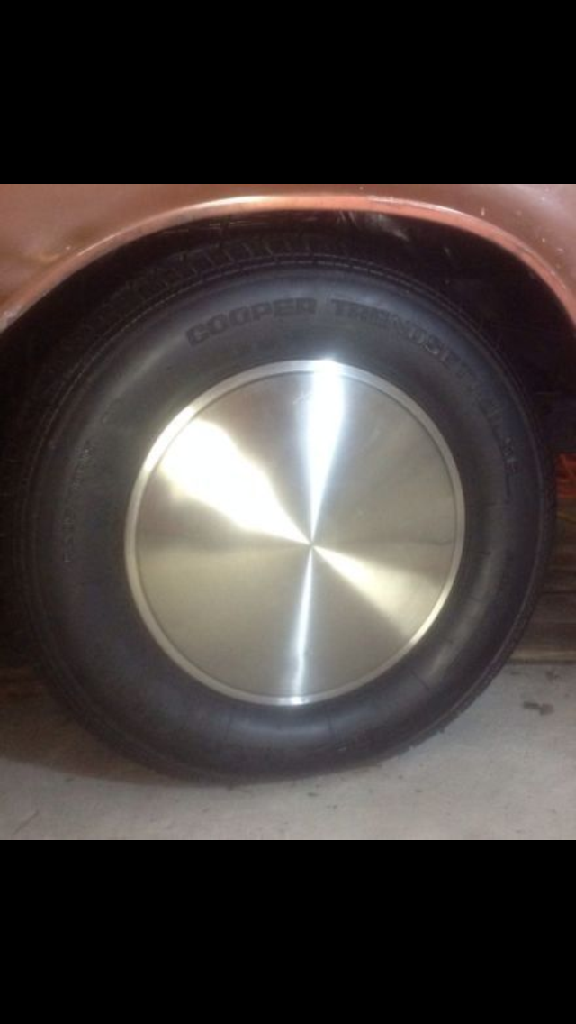 The next generation of old school...
---
1966 Ford Galaxie 500 7 litre Fastback
---
Last edited by Sardog; 03-04-2014 at

05:50 AM

.
Subscriber
Join Date: Nov 2003
Location: Clovis, California
Posts: 1,369
Re: Kelsey Hayes (KH) 15" Wheels from a 1966 Ford Galaxie 7 Litre
---
Within 24 hours of reading your post I learned the hardway. I have the KH wheels on my 67 Mercury with 4 piston factory calipers. Added 17" wheels with 4.5" backspacing to match KH wheels. Didn't realize KH wheels have a special grove cut in around the hub to clear caliper. They barely rub on caliper which means I need to add spacer or send wheels back and get 4.25" backspacing.

Threads aren't quite long enough so might need to add new ones which is no simple task on these rotors. UGGHH!
---
http://www.fakesnake.com
1962 Mercury Monterey Convertible(Coyote/Borla 8 Stack)
1960 Ford Country Squire Wagon(Lincoln Mark VIII 4.6)
Registered User
Join Date: May 2014
Location: Cultus Lake BC Canada
Posts: 7
Re: Kelsey Hayes (KH) 15" Wheels from a 1966 Ford Galaxie 7 Litre
---
I had to swap some wheels and tires around when I sold my other Galaxie, so I've only got two now and plan to use one for a spare. So they are no longer available, sorry.
Not Confirmed
Join Date: Jul 2017
Posts: 1
Re: Kelsey Hayes (KH) 15" Wheels from a 1966 Ford Galaxie 7 Litre
---
I was a judge at the Gold Rush Car Show who selected your car for a trophy. I have a 1966 Thunderbird with Kelsey-Hayes calipers, so I'm looking for aftermarket wheels that will fit. Let me know how you make out with yours. Thanks. Tom
Currently Active Users Viewing This Thread: 1

(0 members and 1 guests)