Registered User
Join Date: Sep 2015
Location: Arkansas
Posts: 150
Re: 64 Airlane 500 more door
---
Nice!
Registered User
Join Date: Nov 2014
Location: Mebane NC
Posts: 299
Re: 64 Airlane 500 more door
---
Fixed it for you. Try to stay away from font edits. They make **** messy. Nice car and good work!
Quote:
1964 Ford Fairlane 500 4 picked it up a couple years ago on craigslist for $500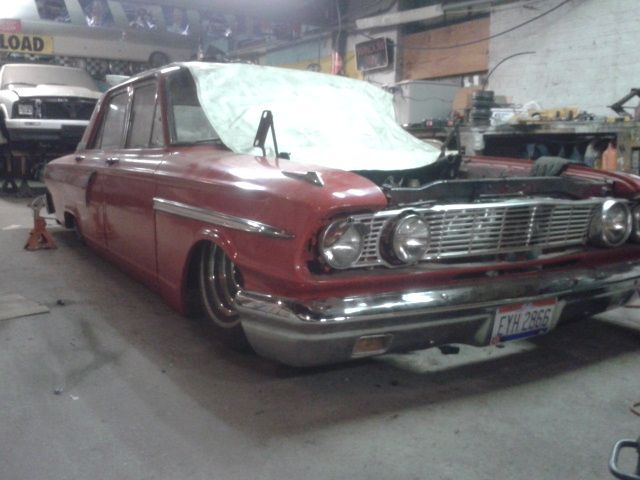 First I did a simple bag job on the stock suspension on the 14" wheels…but I can never leave stuff that simple. I soon cut off the unibody rails at the rear seat and rebuilt the backhalf out of 2x3 with a 6 link. Triangulated lower arms with lift bars out back.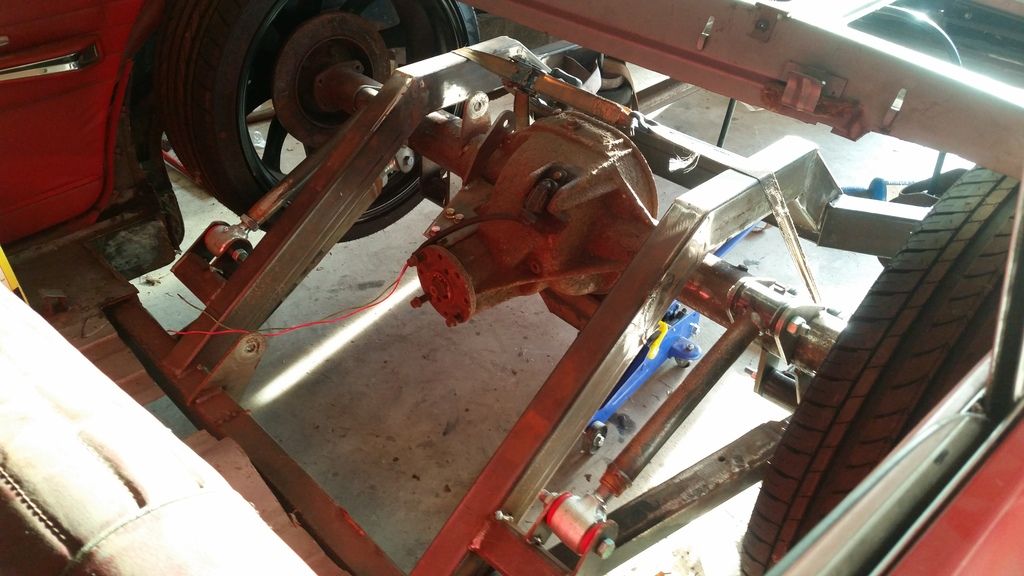 The rear end is a shorted explorer rear axle using two passenger side axles. 3.73 ls disk brake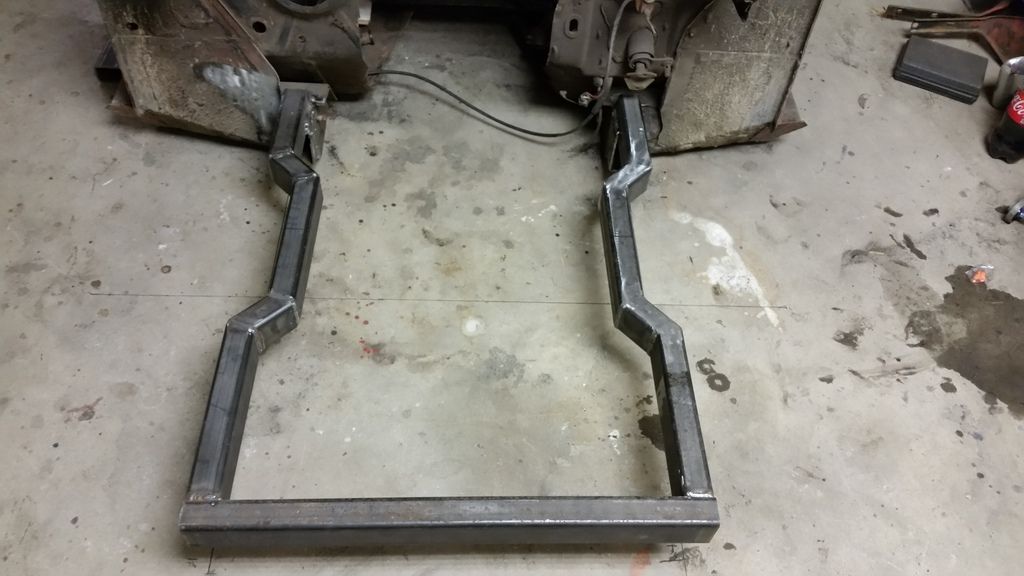 Cut the rusty unibody rails out. Made new ones out of 2x3. Kicked it the rails 2.5" on each side to allow my room for the air bags
I notched out and plated the cross member so I can slide the motor forward all the way to the rack and pinion. That way I completely clears the firewall and gives me room to work on
Upper Control arms are 1.25" longer than stock Mustang II. Camber when laid out -3 and +3 at full lift. At 2" off the ground it's a perfect -2.
https://youtu.be/xOoSXKG3u6Q
motor and trans mounted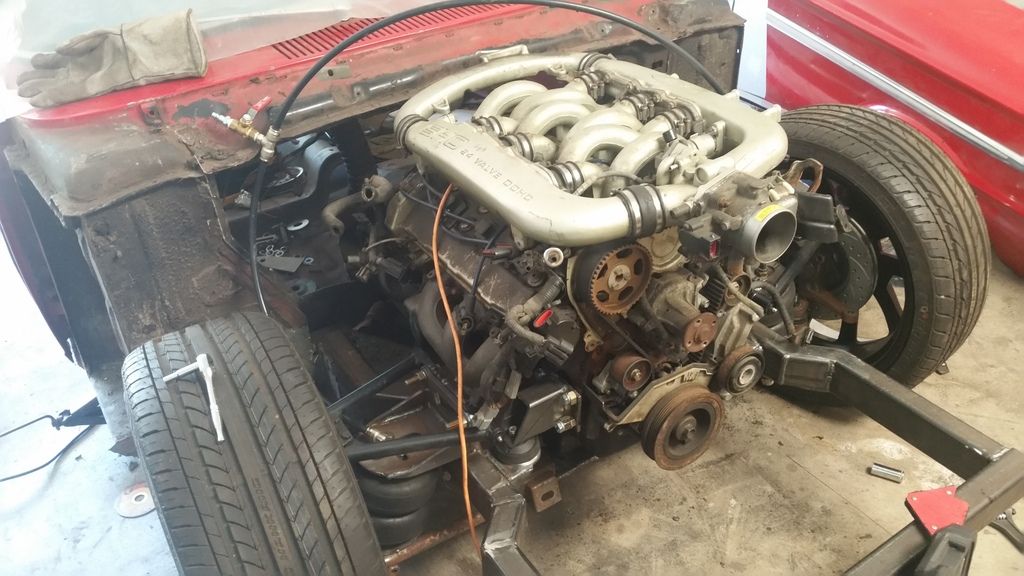 On the ground
It's a beautiful thing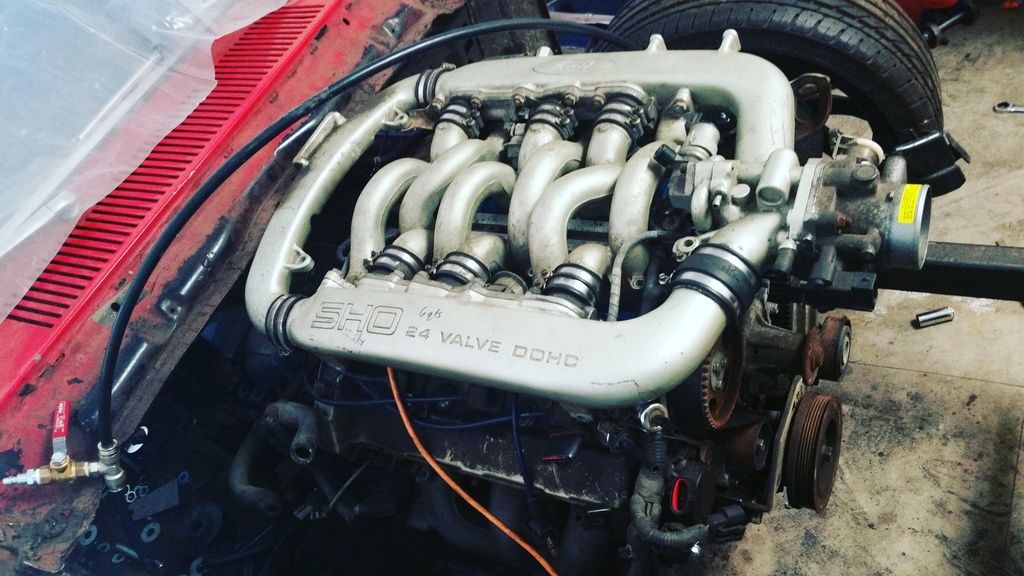 ---
1966 Ford Galaxie 500 -289
2005 Ford Expedition -5.4
1983 Honda CM-450a -450cc
Re: 64 Airlane 500 more door
---
Looks pretty cool!
Subscriber
Join Date: Nov 2003
Location: East Central Ia
Posts: 1,040
Re: 64 Airlane 500 more door
---
A pre Taurus SHOlane.
Registered User
Join Date: Jul 2006
Posts: 644
Re: 64 Airlane 500 more door
---
Dare to be different, envy your Fab skills,
I used to drive an SHO, surprised alott of V-8 guys!
If you mentioned this, excuse me- what trans, you going to run?
Following along with this very cool build!
Currently Active Users Viewing This Thread: 1

(0 members and 1 guests)