Discussion Starter
·
#1
·
So I bought this Fairlane back in May. It has a '77 302 (the shortblock is from from the mid 90s) and a three on the tree. At first the plan was using it as a daily driven project, but that didn't happen. I was offered to buy it for $1700 after my Dodge had blown two engines in four days. So three days after I was given the offer, me and my dad was in his '66 Falcon with the Dolly in tow going for a 280 mile round trip to pick up my new car.
This was the sight that greeted me as we rolled up the driveway. It was in need of some cosmetic work, but nothing I hadn't counted on. The interior was a bit shabby, but it wasn't bad. It needed a new ignition switch, headlight switch, seats recovered, headliner fixed and on further inspection it needed some rewiring done in the dash.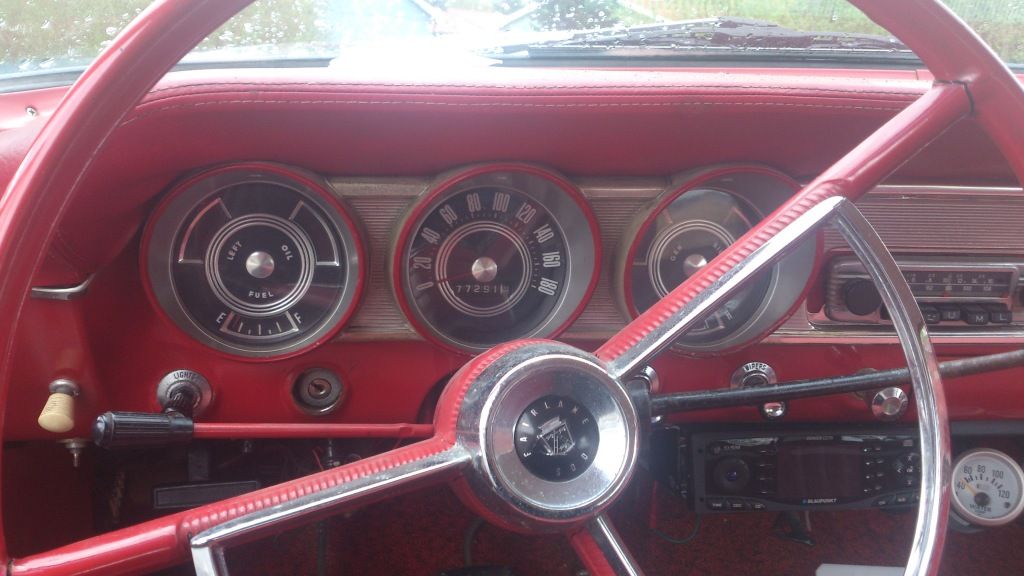 As we loaded it up I could hear it wasn't running right and it was almost impossible to get it into 1st or reverse.
The shifting problem I discovered to be the shifter on the column had been shortened a bit too much. And the engine had several minor issues, most of the spark plugs were shorted out, the Holley carb had a blown power valve and the timing was off.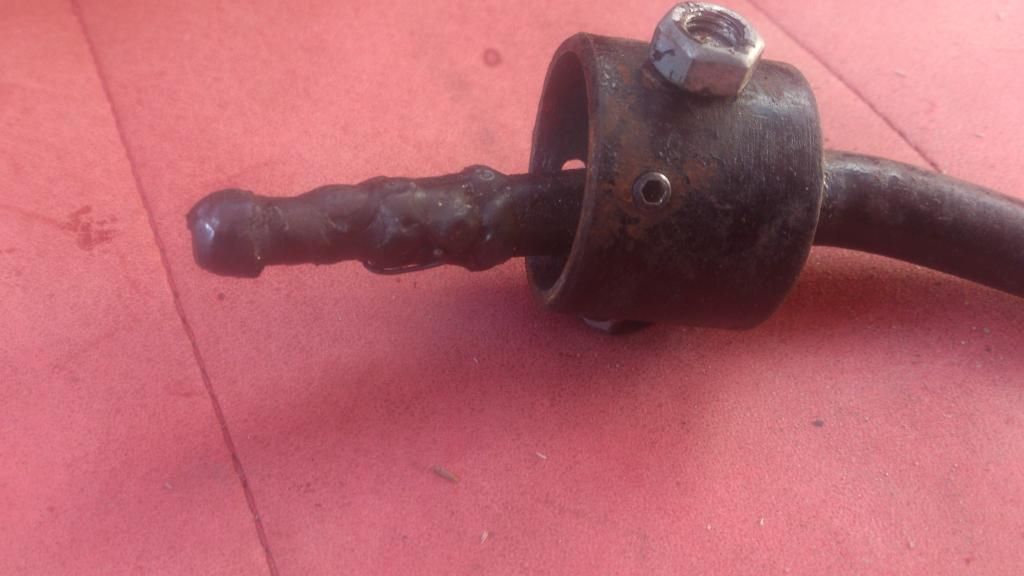 I pulled the shifter from a Falcon column I had lying around. And ordered a new two barrel Holley 500cfm.
On further inspection I found a lot more structural rust than I had counted on, some dents and the center link is worn out.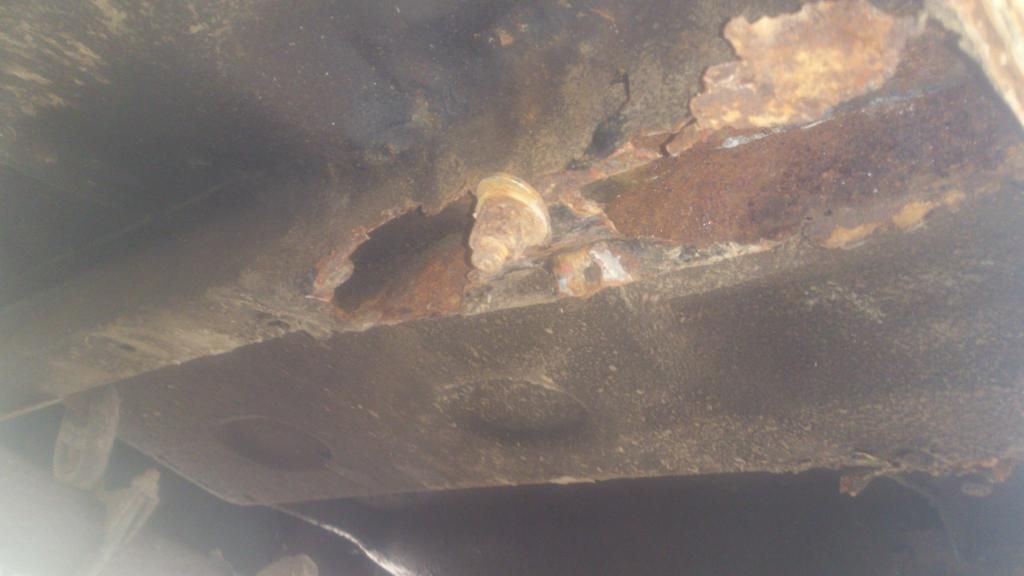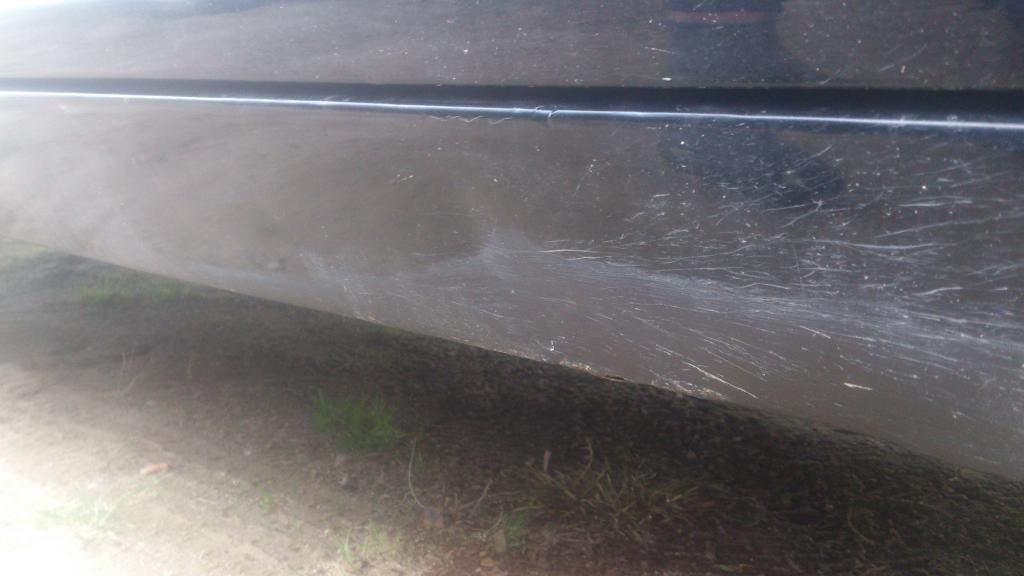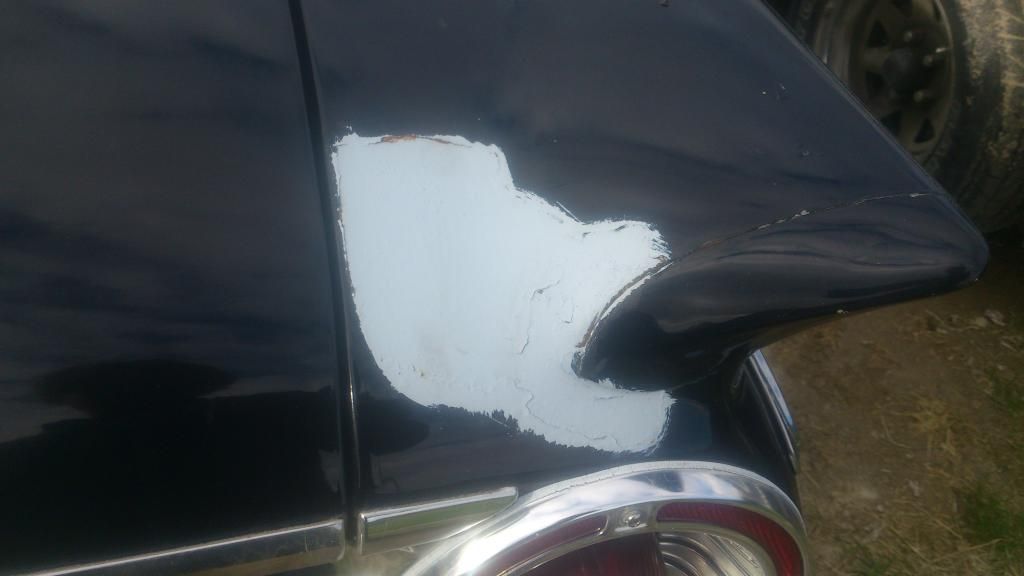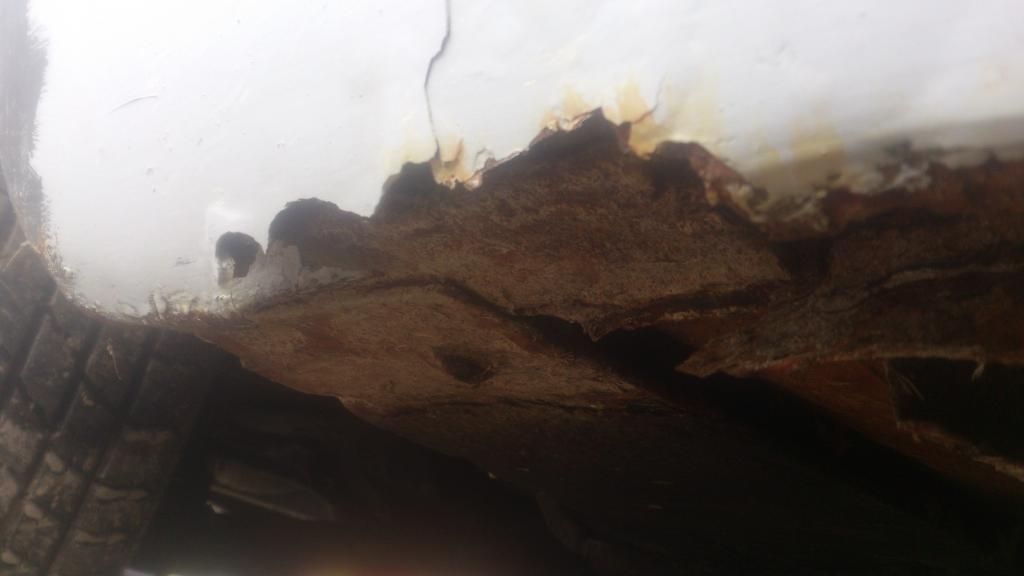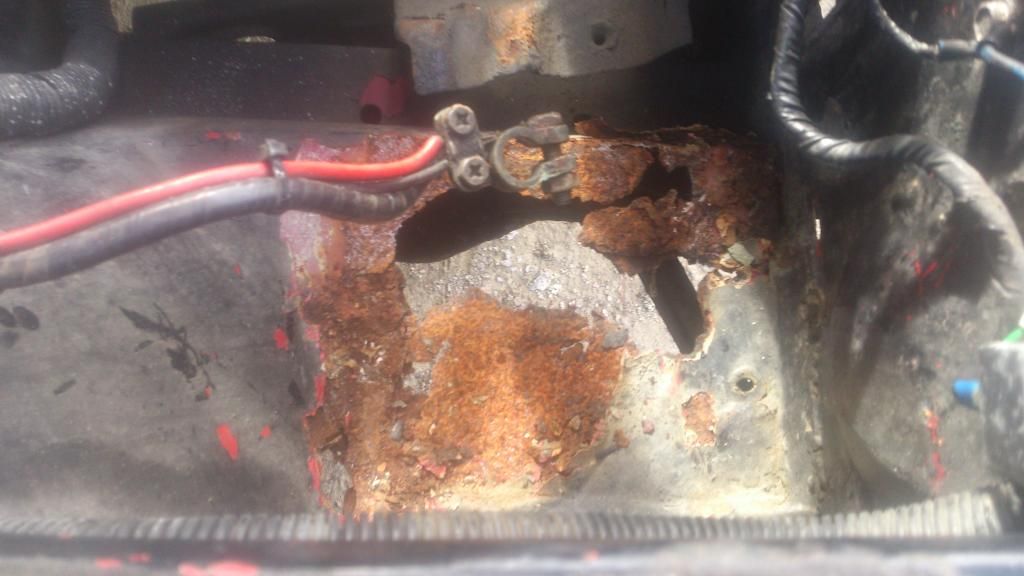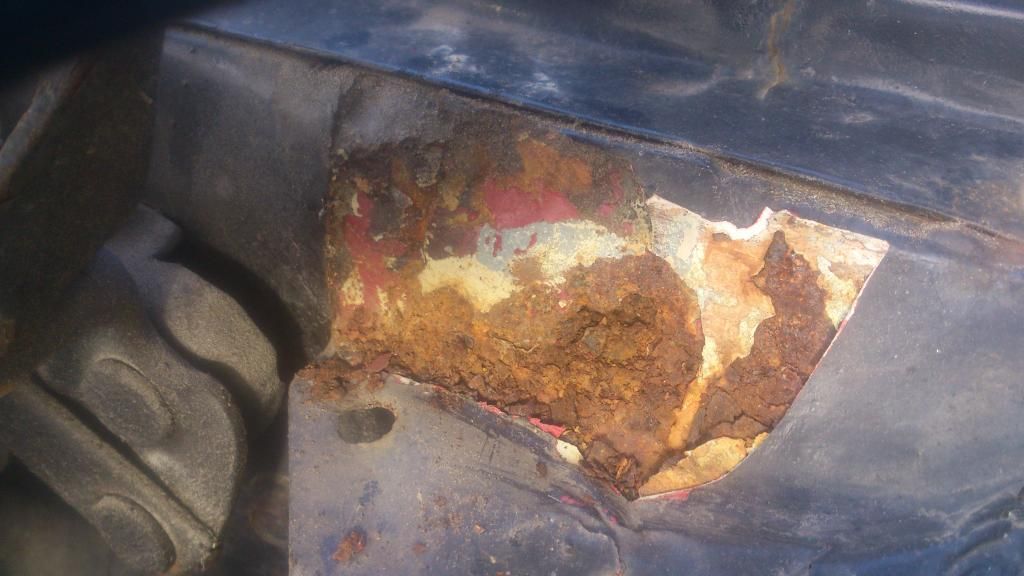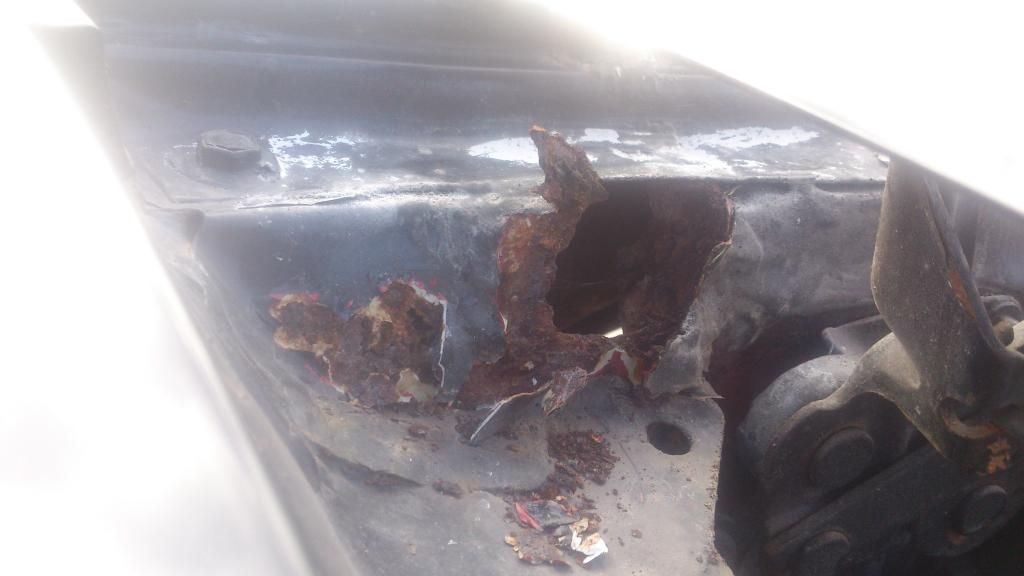 I pulled the dash apart and started rewiring it.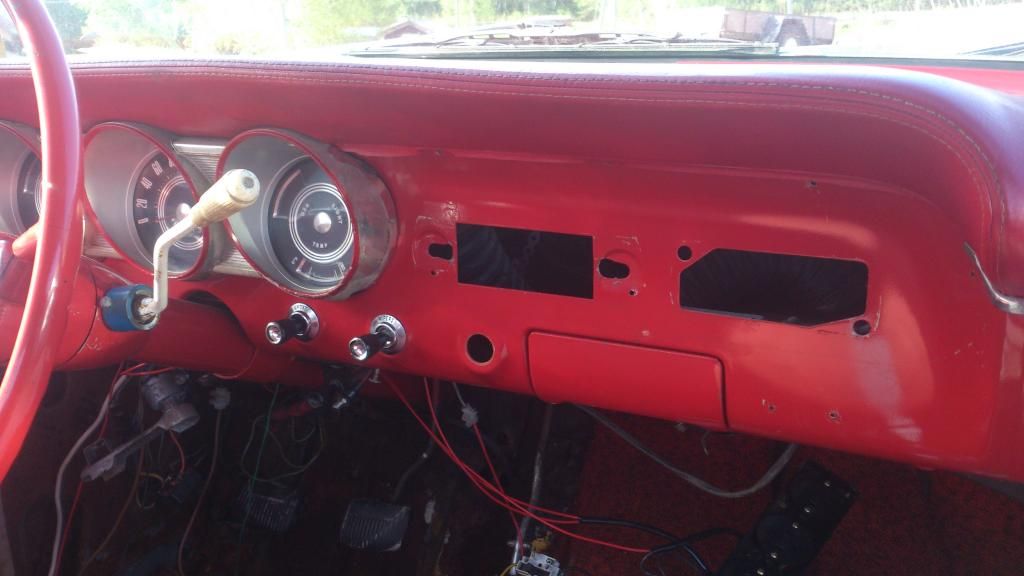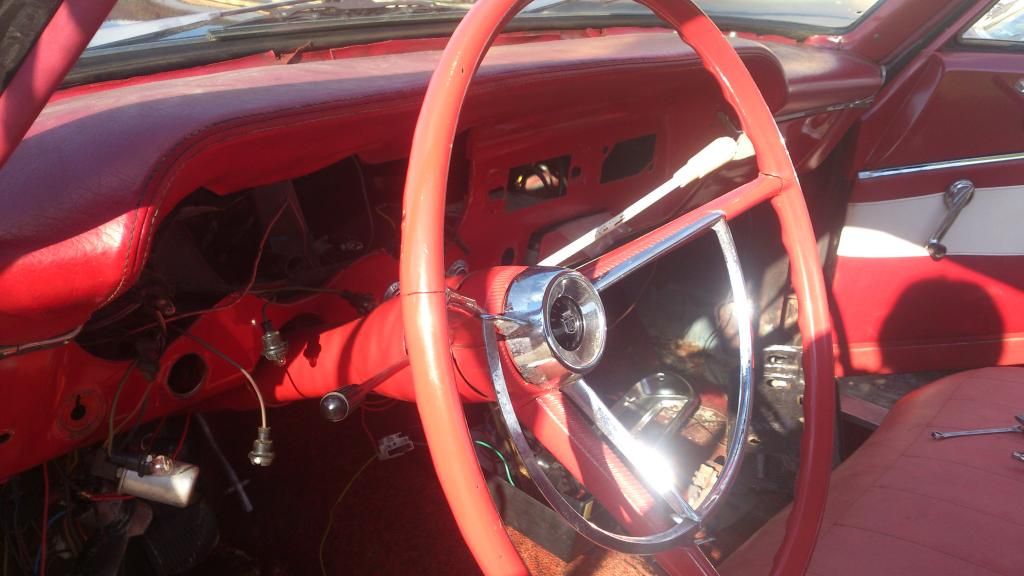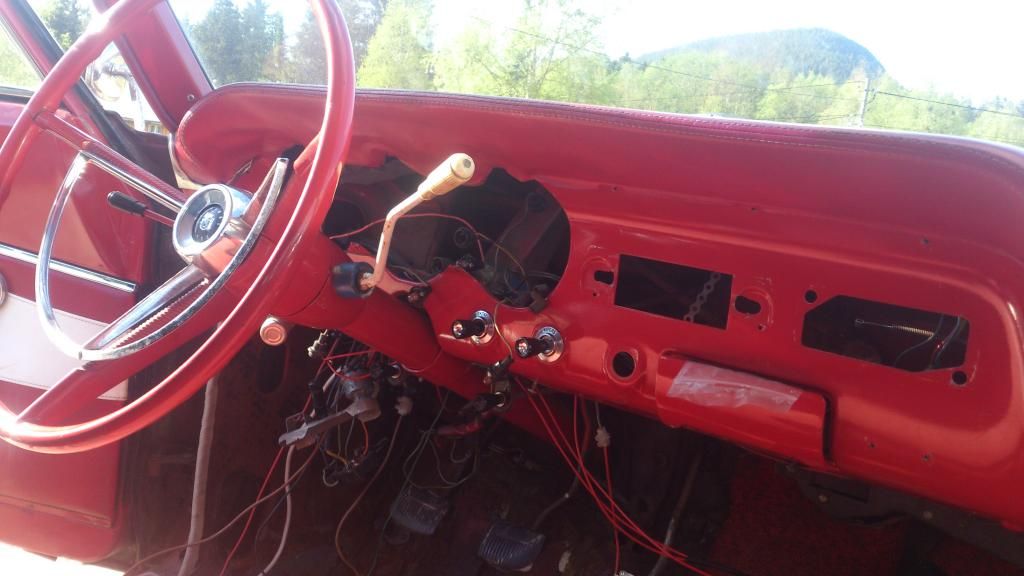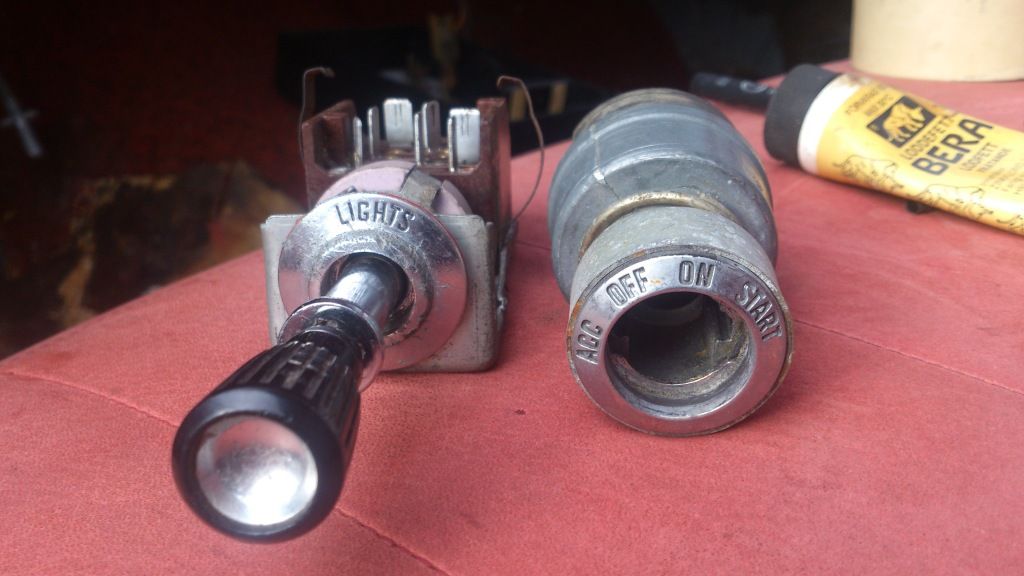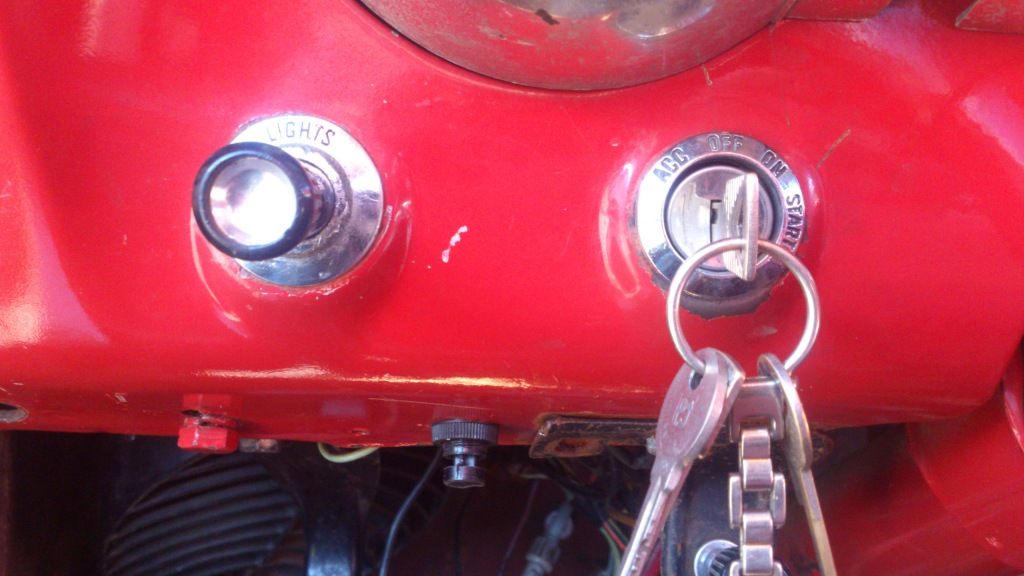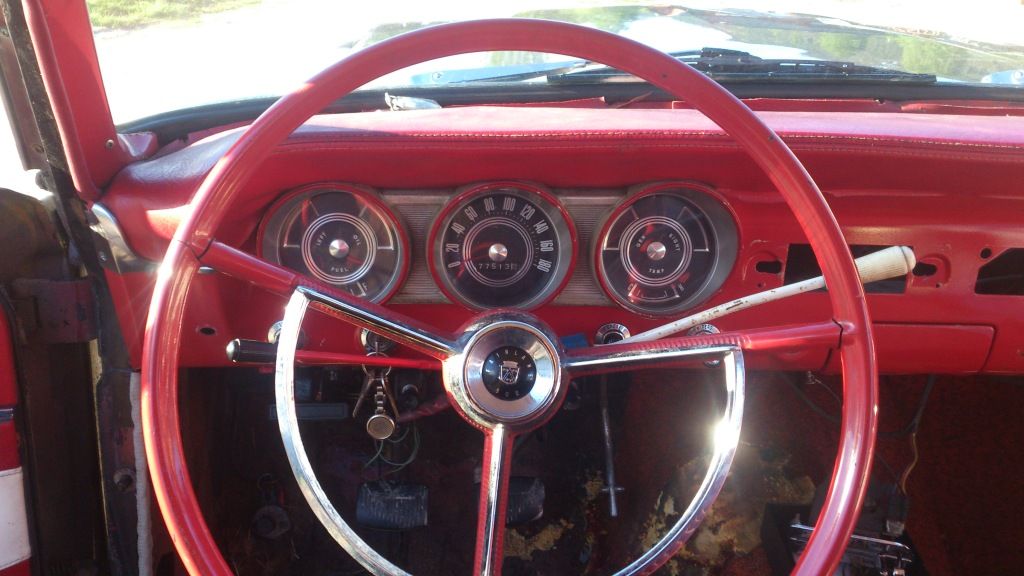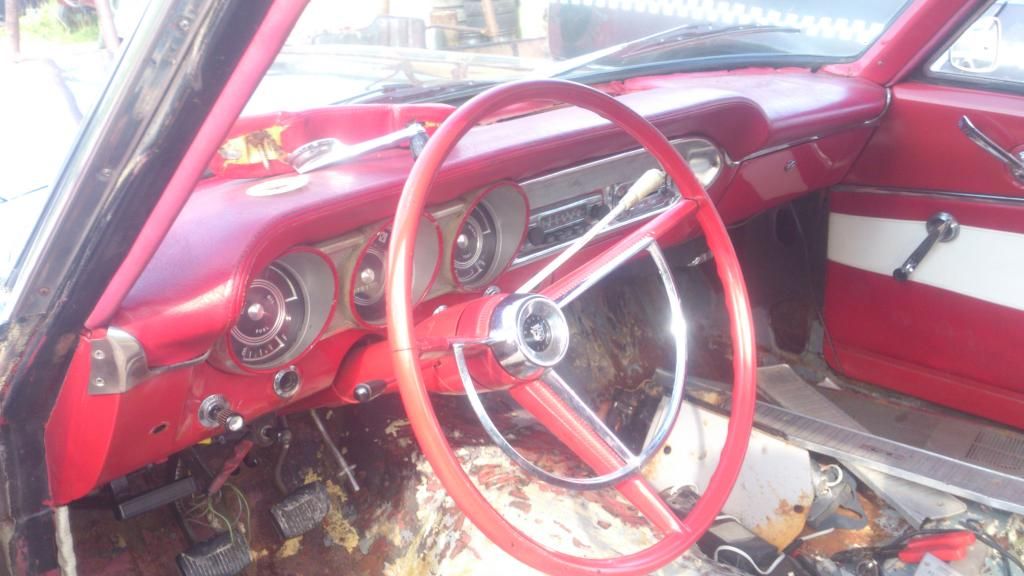 I ordered a lot of little things it needed from Macs Auto Parts.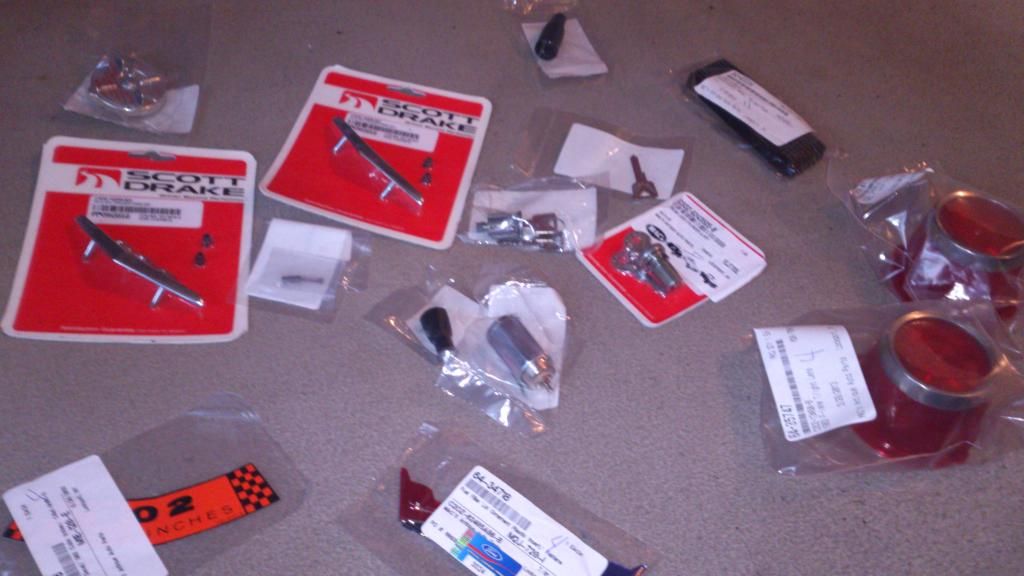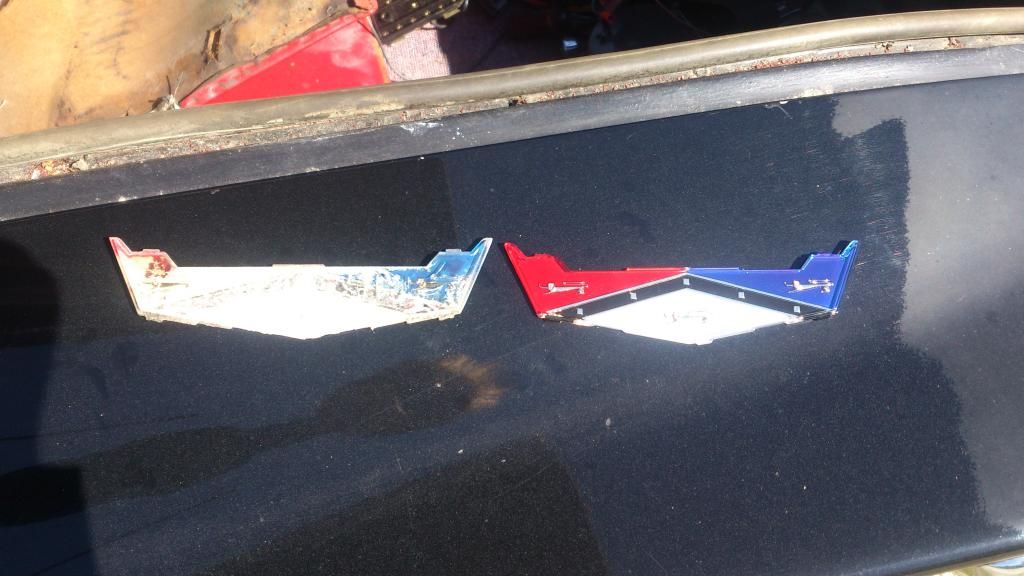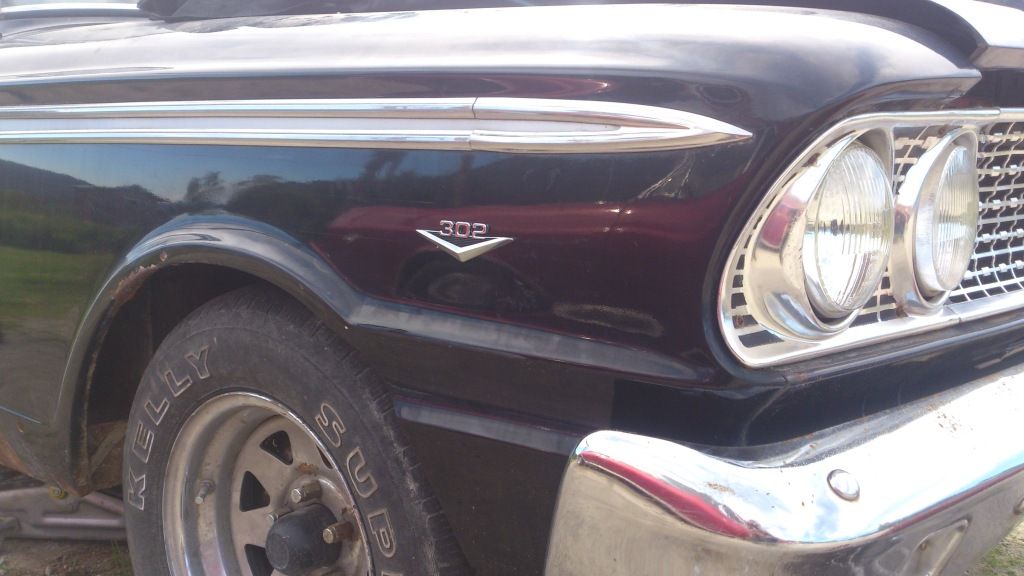 I masked the rear panel and the fuel filler door. So I could paint the stripes that were missing.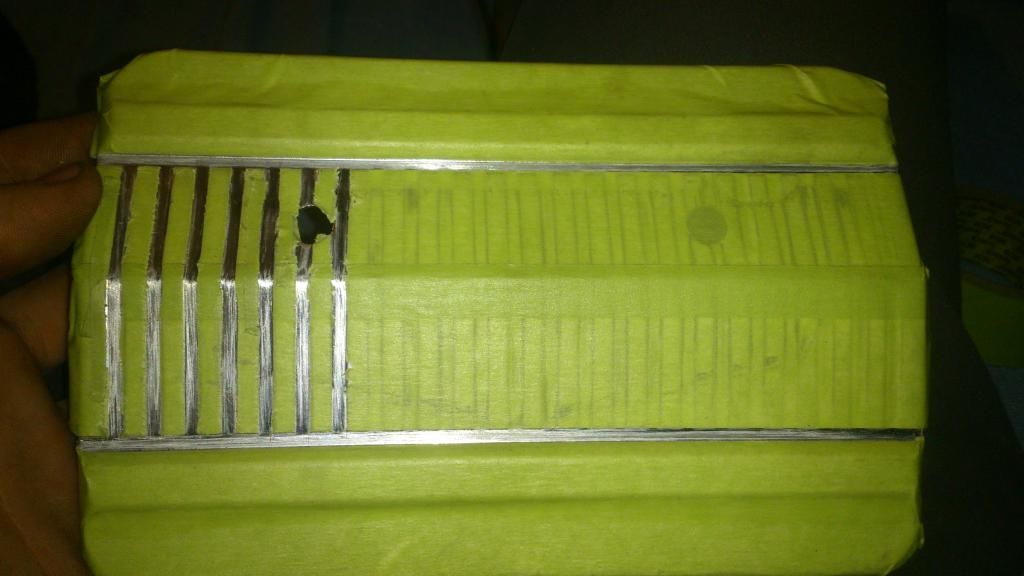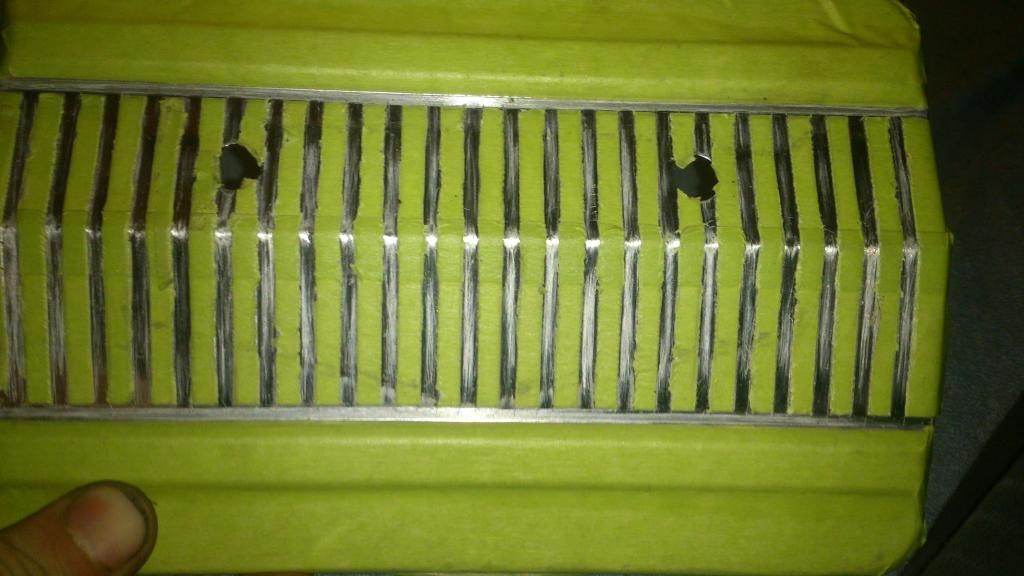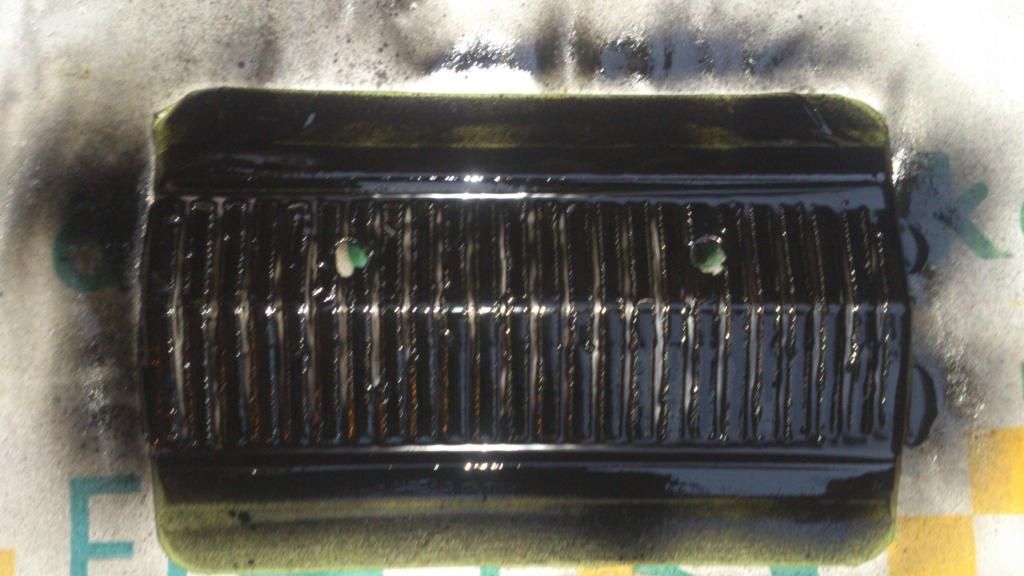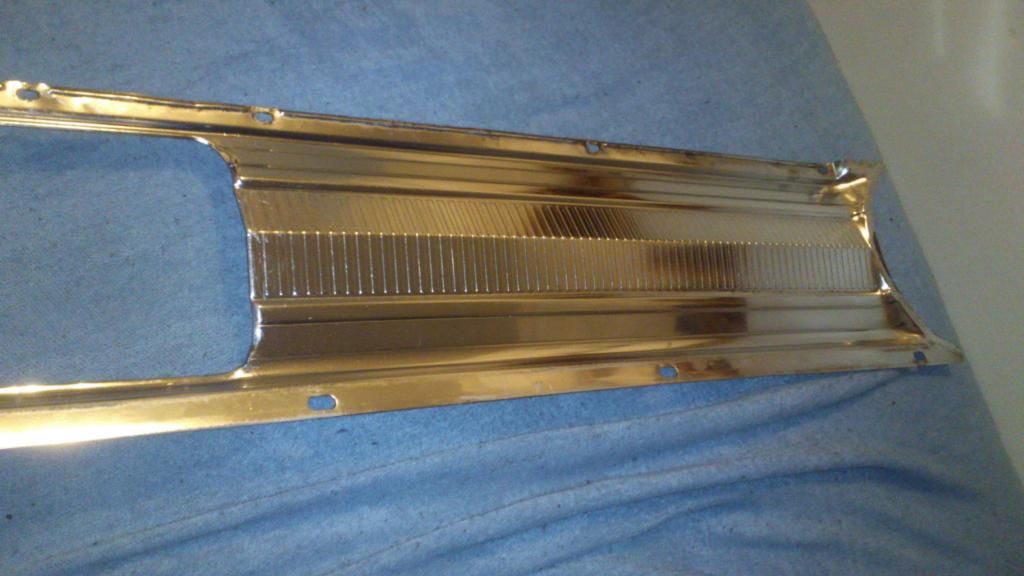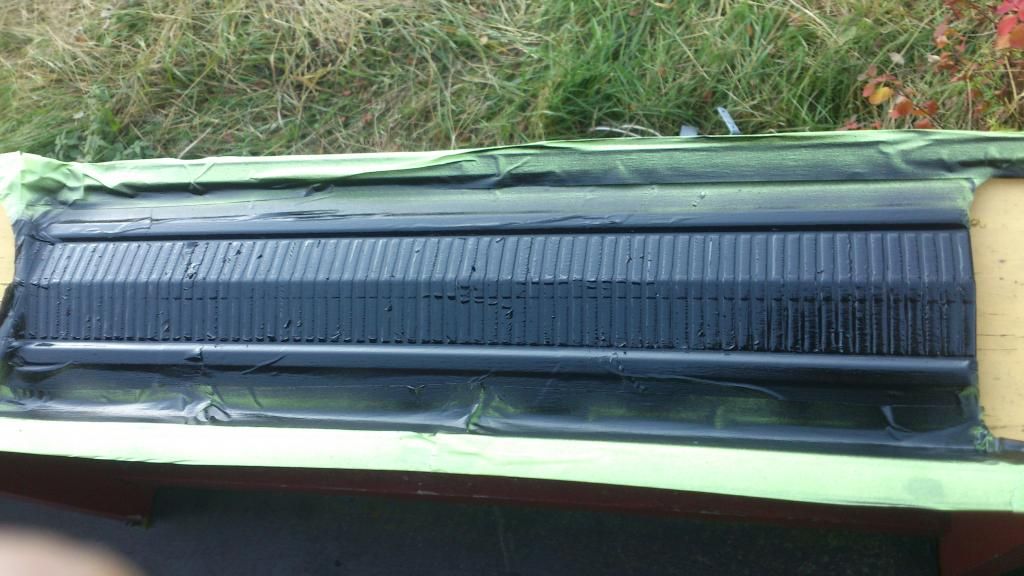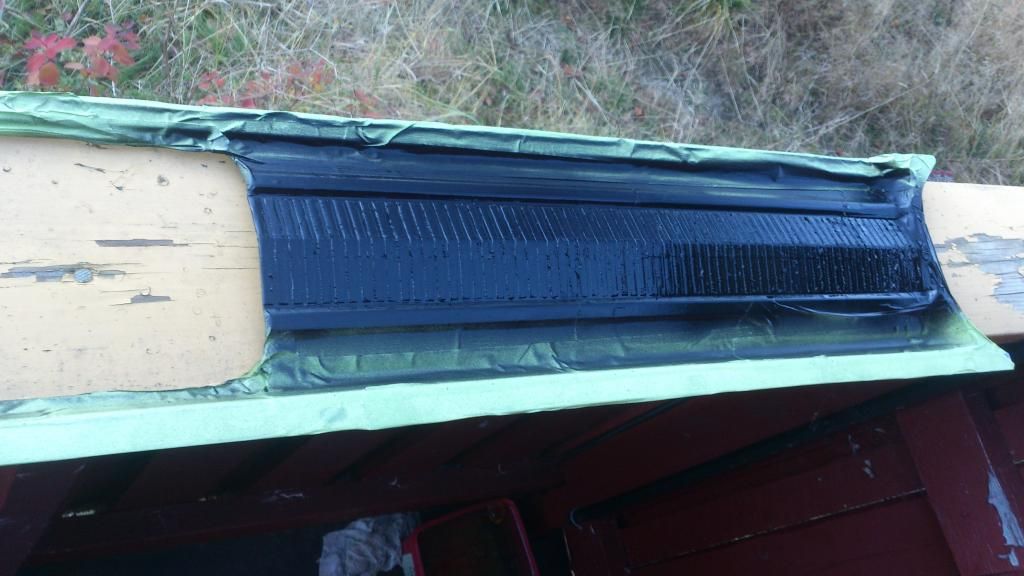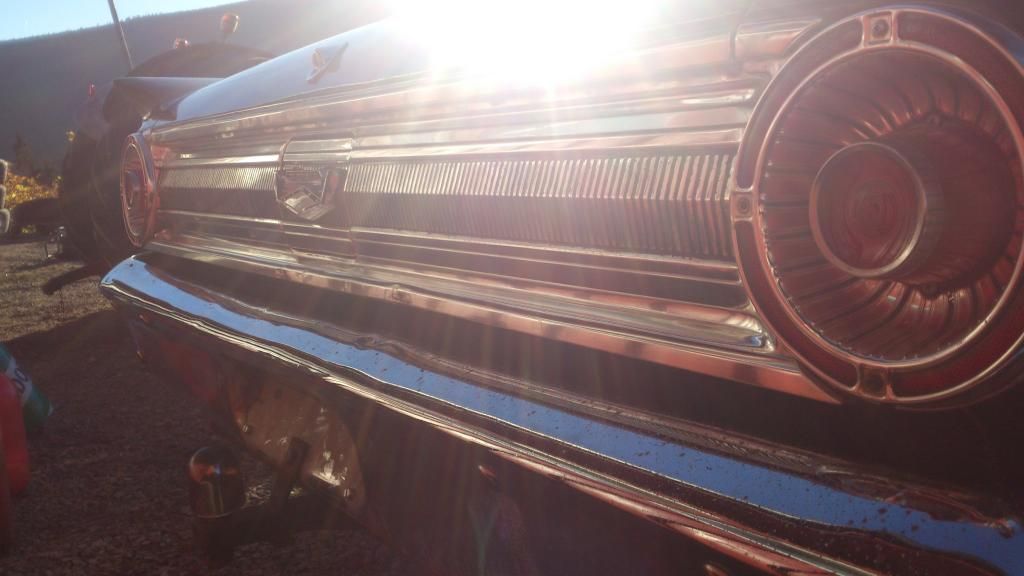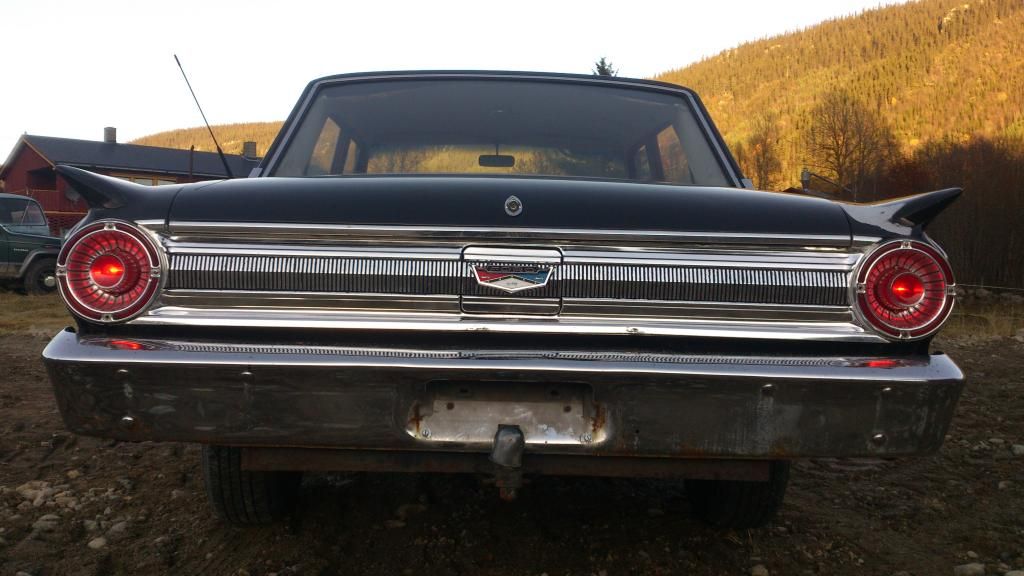 The latest thing I've done is that I put some new sealed beam headlights on it an a set of half moon headlight covers.