Discussion Starter
•
#101
•
Parking Brakes Finished - Continued
This is the finished product. I had reservations about the smaller radius curves of the parking brake cable by mounting them at the top of the axle, but since these are new cables and coated, plus I greased them, even the smaller reduced springs are strong enough to relieve tension fully on the parking brake lever as shown. The hook is disengaged.
I applied force to the lever (where the pedal cable would attach) and the parking brakes fully work and disengage fully when released.
Plus the bleeder screw is now perfectly on top.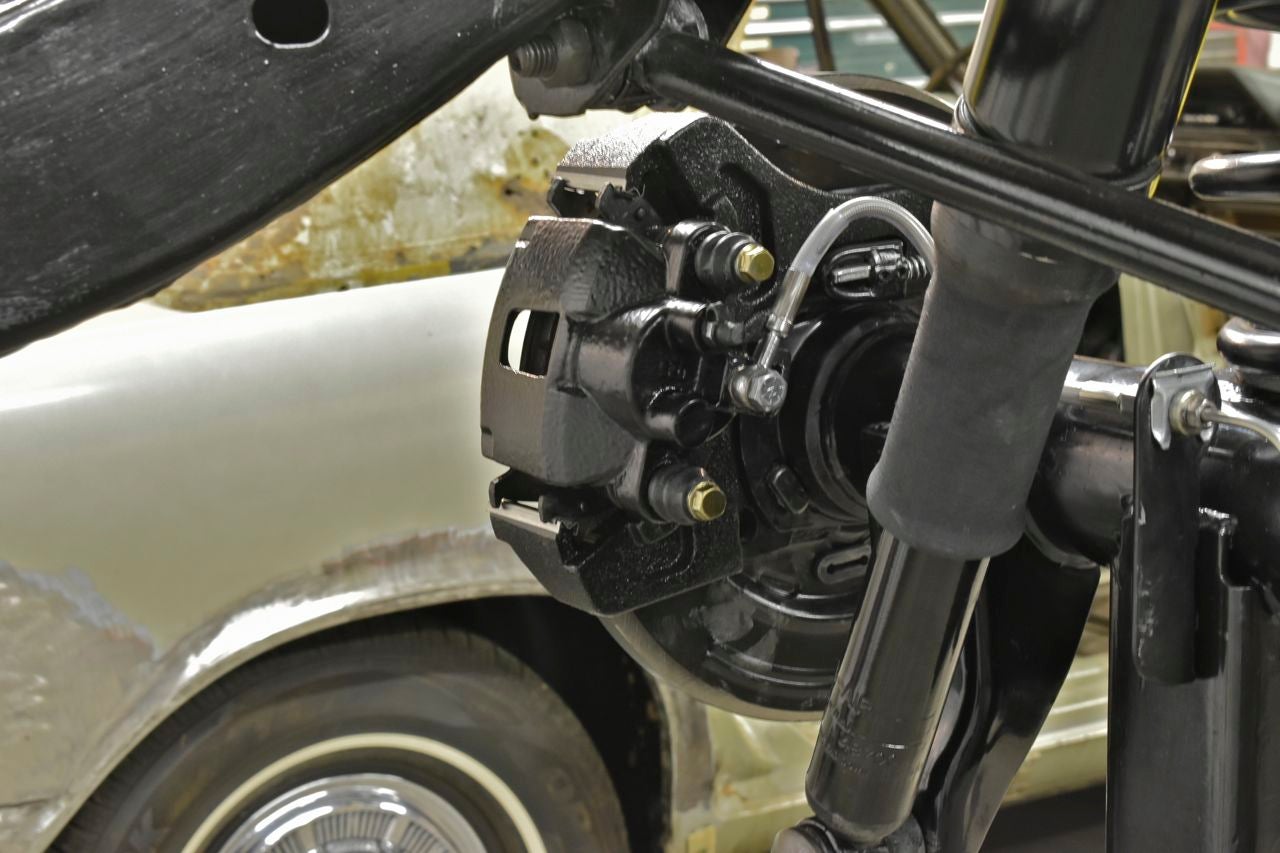 On both sides.
This turned out better than originally planned. But it was a long road.
These are the last parts I need to remake. These ride on the parking brake inner cables and slide down the 'V' to the torque boxes to prevent road debris from entering the casing. I'll have to order some EPDM rubber and drill these out as these old ones are falling apart.
Next will be the engine and body mounts/hardware.
Cheers