Enter July 13th *spooky garage noises*
Peeking in the garage. I swear there's a masked creature in here. Oh, hell, it's just me in my welding helmet.
Carrying on:
Welded up one of the brackets: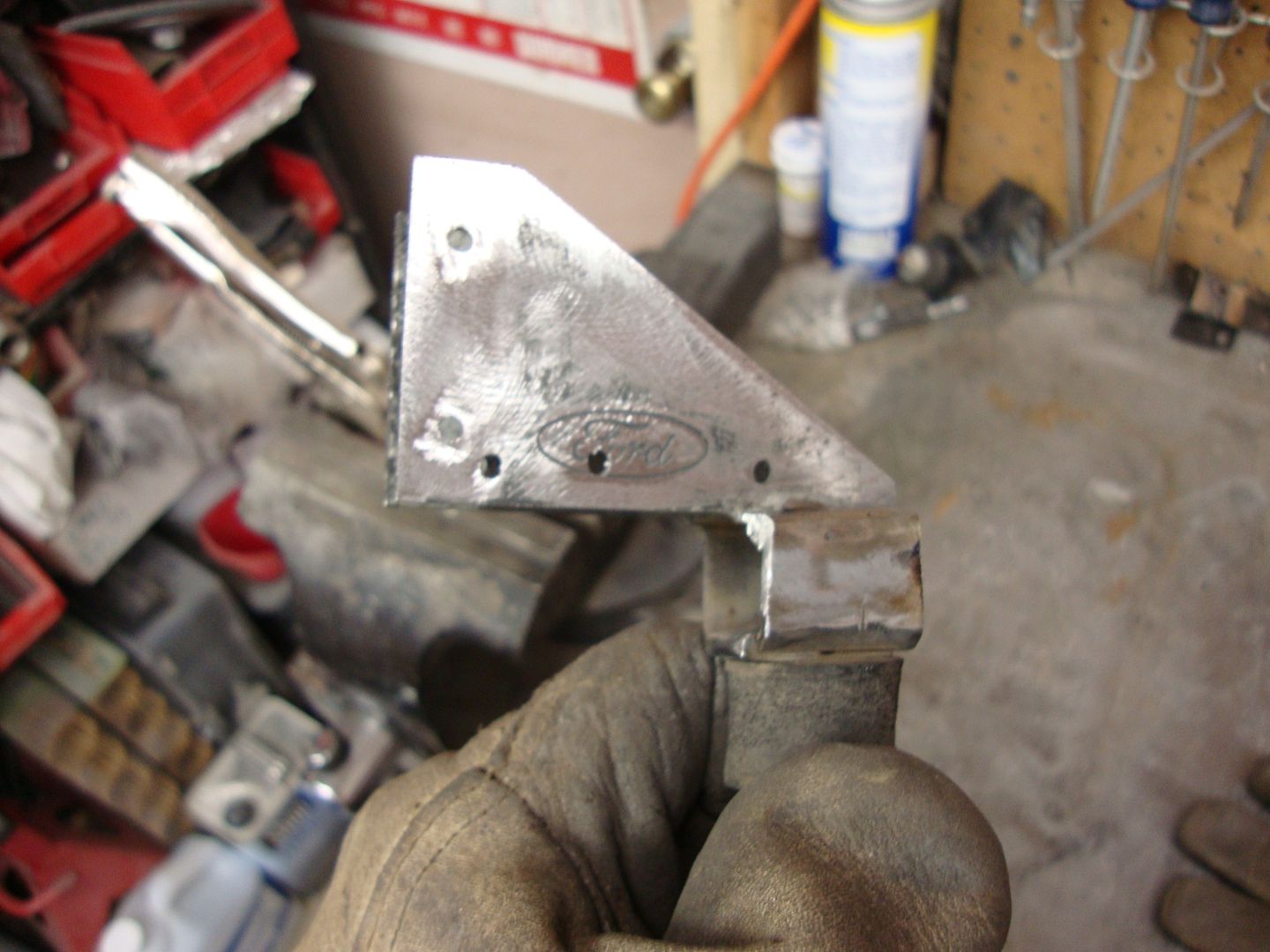 Clamped down for riveting: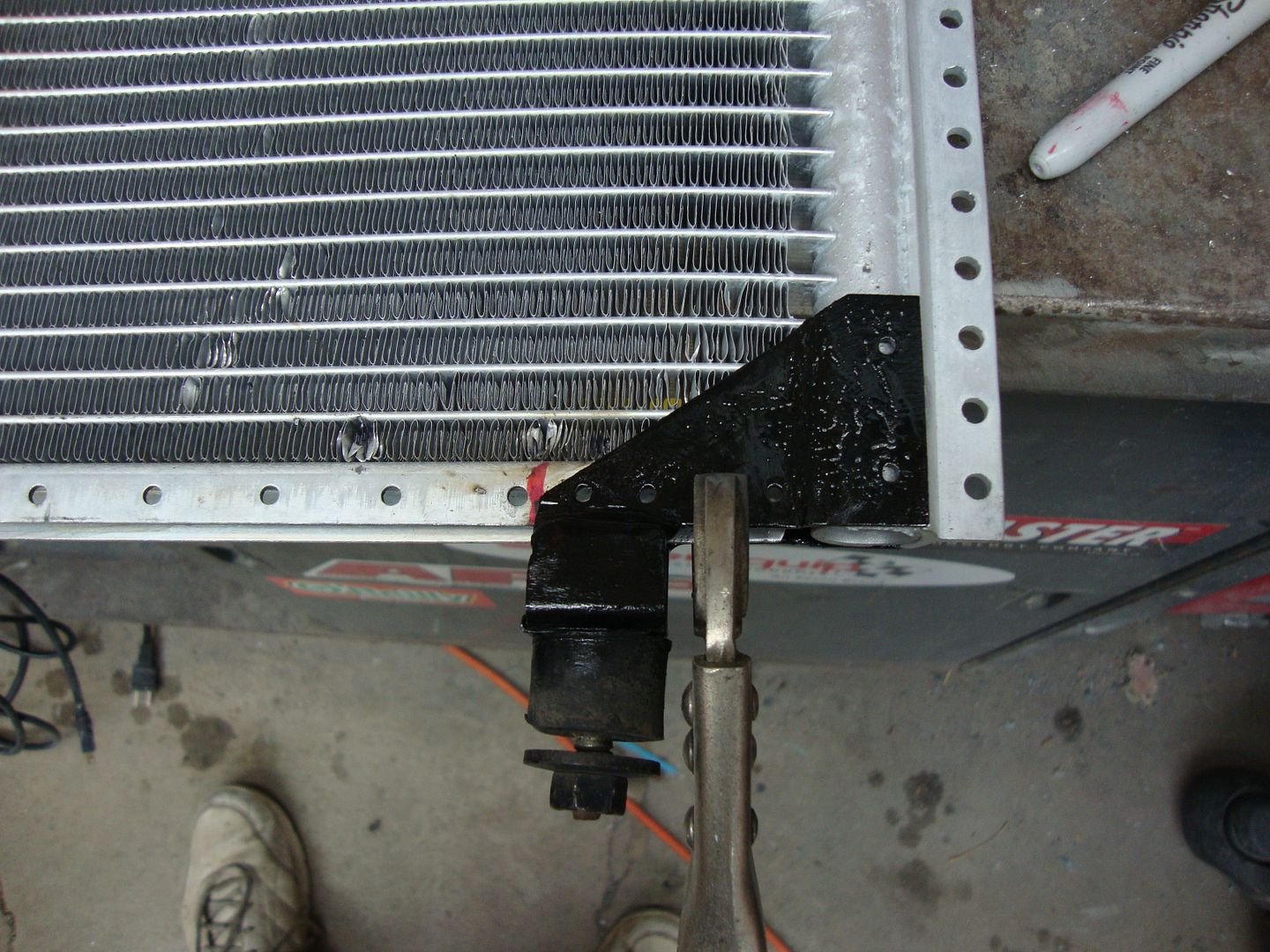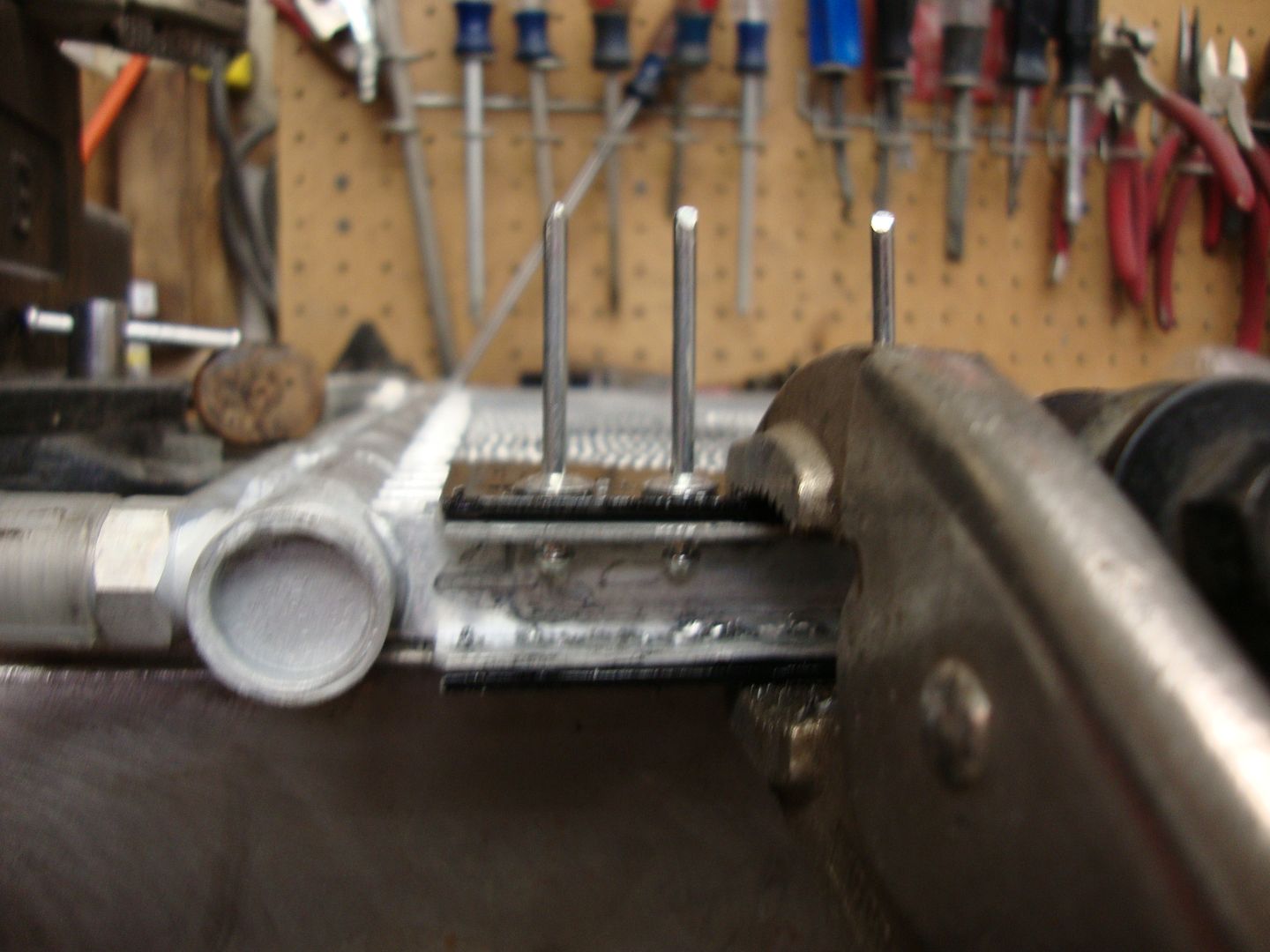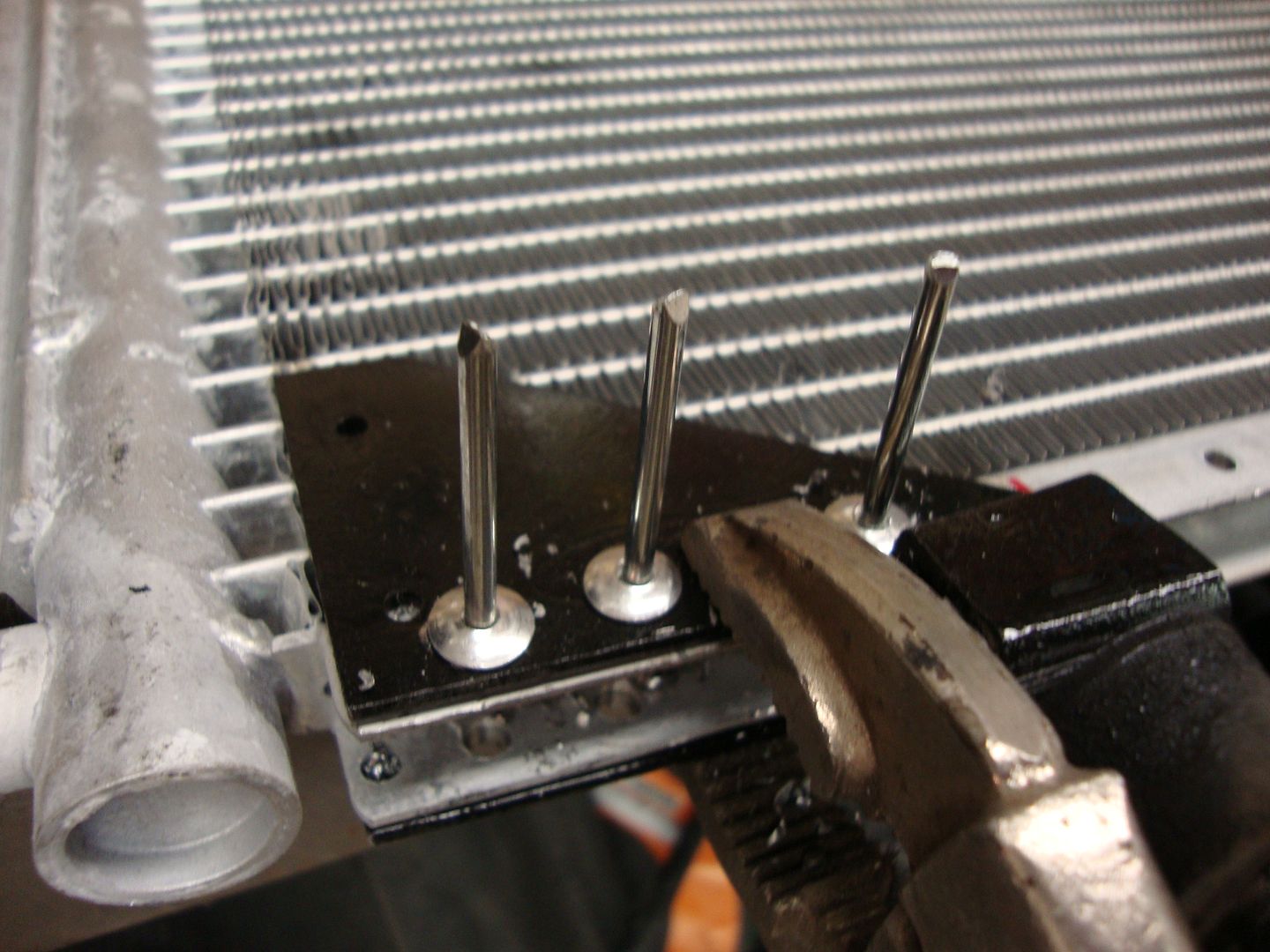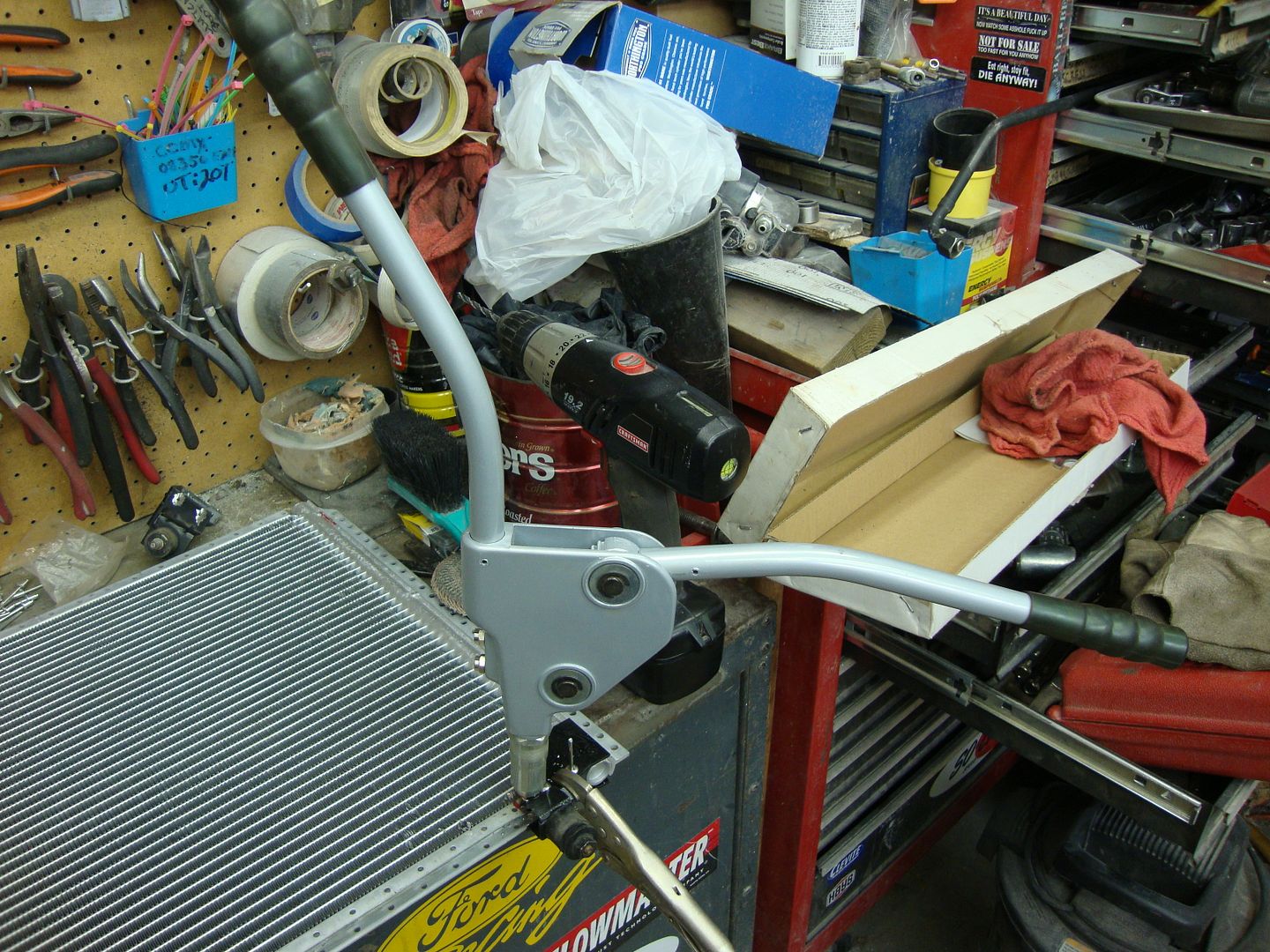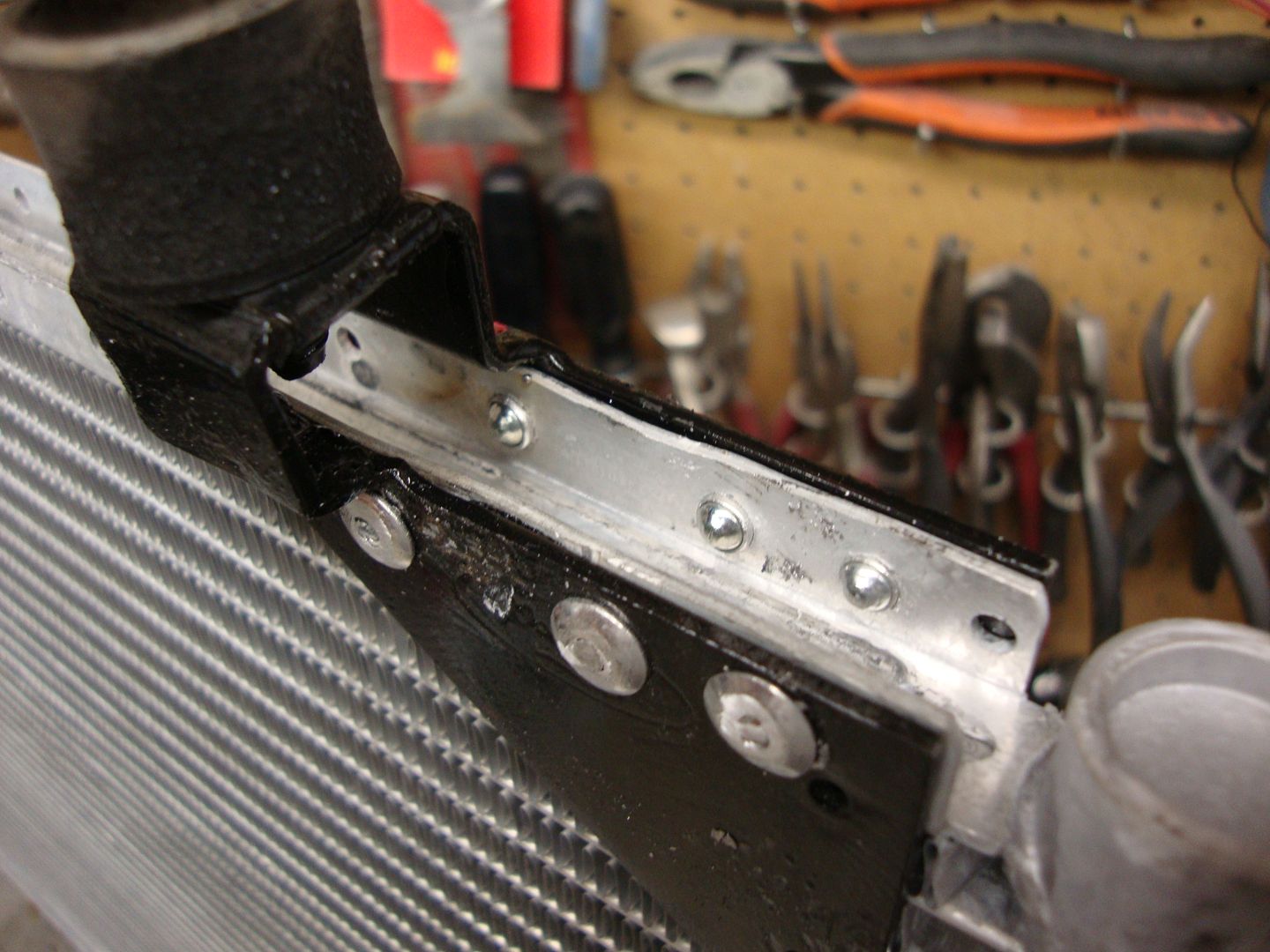 Now, the top brackets need to be worked on.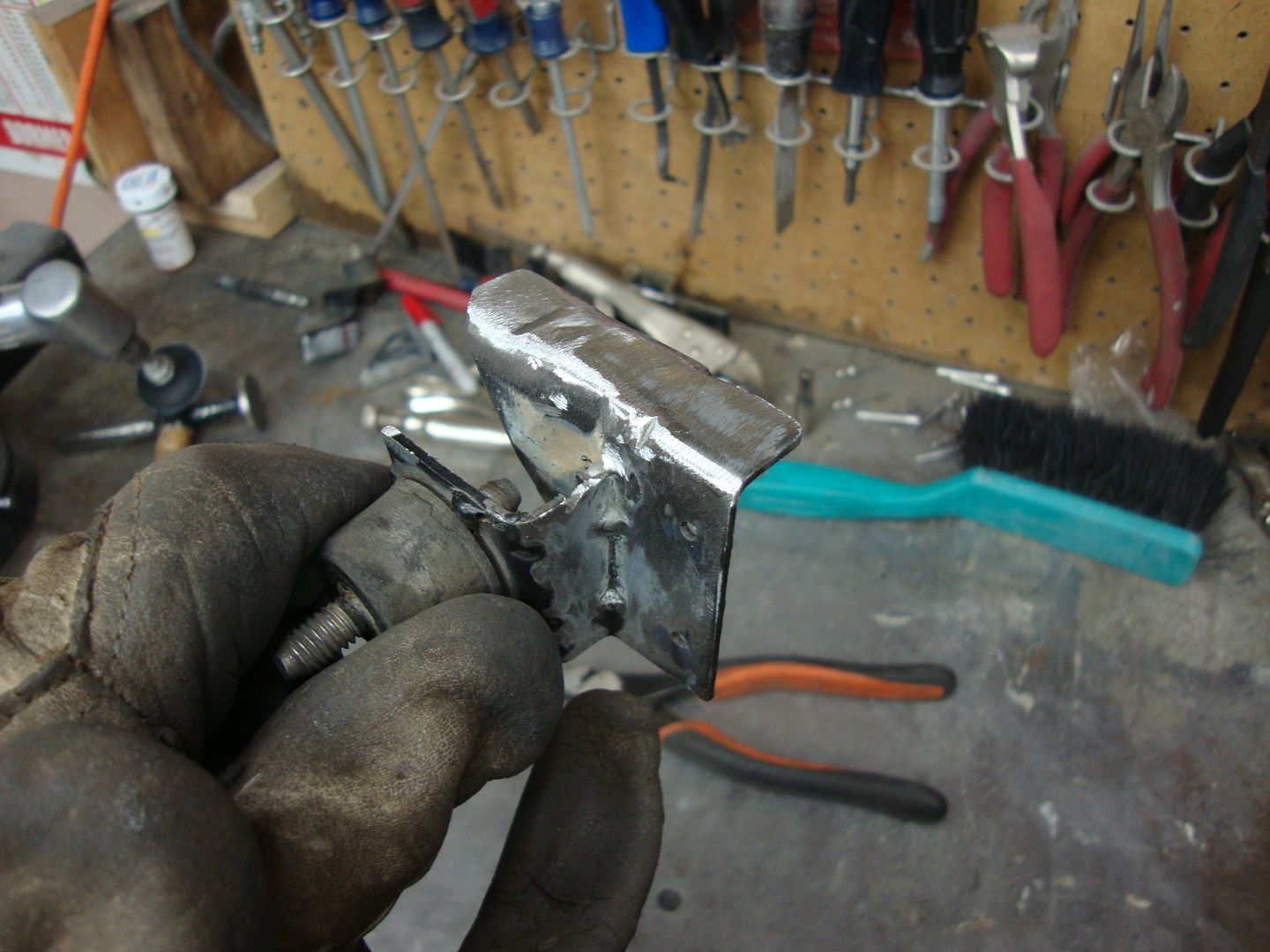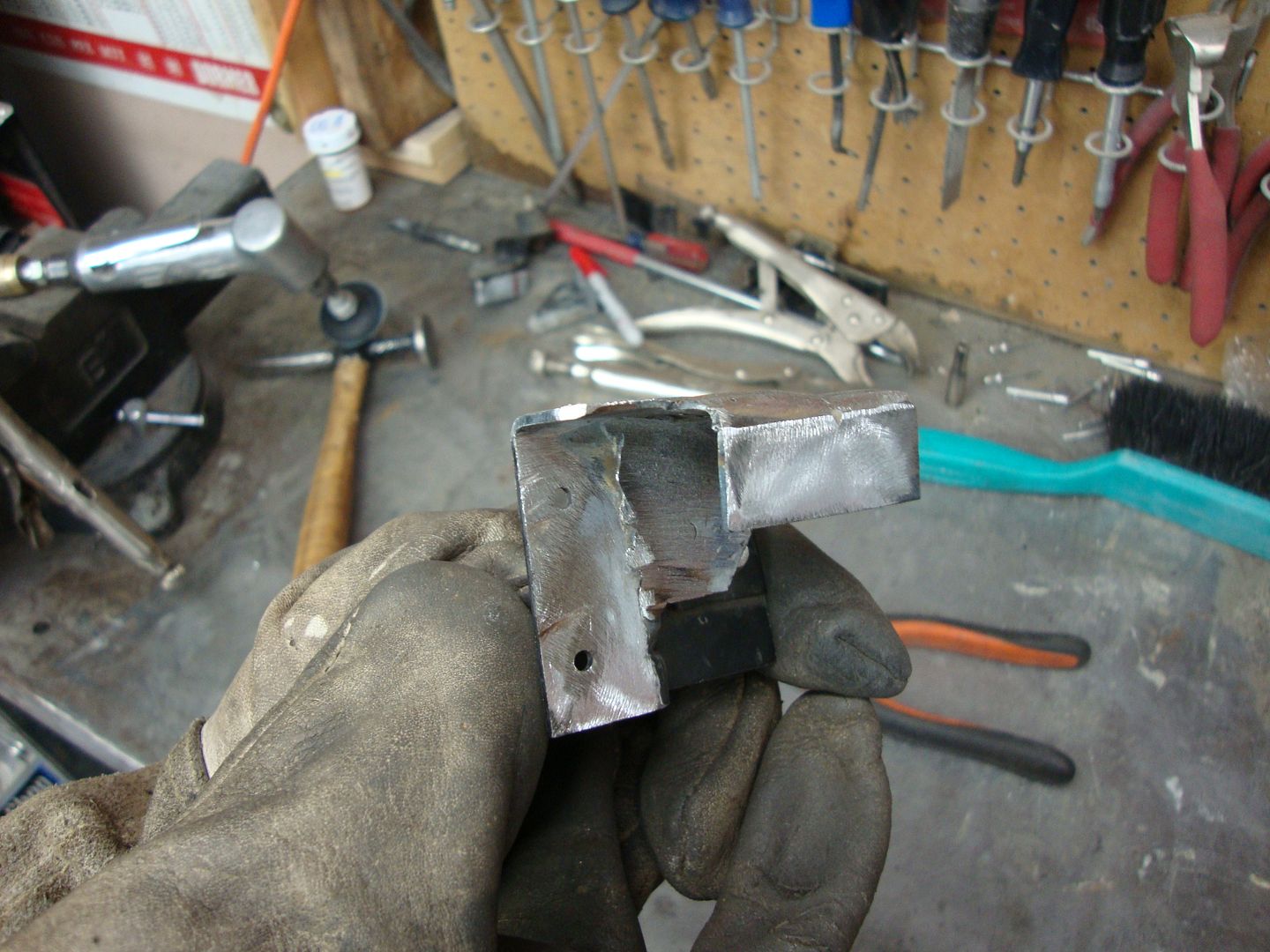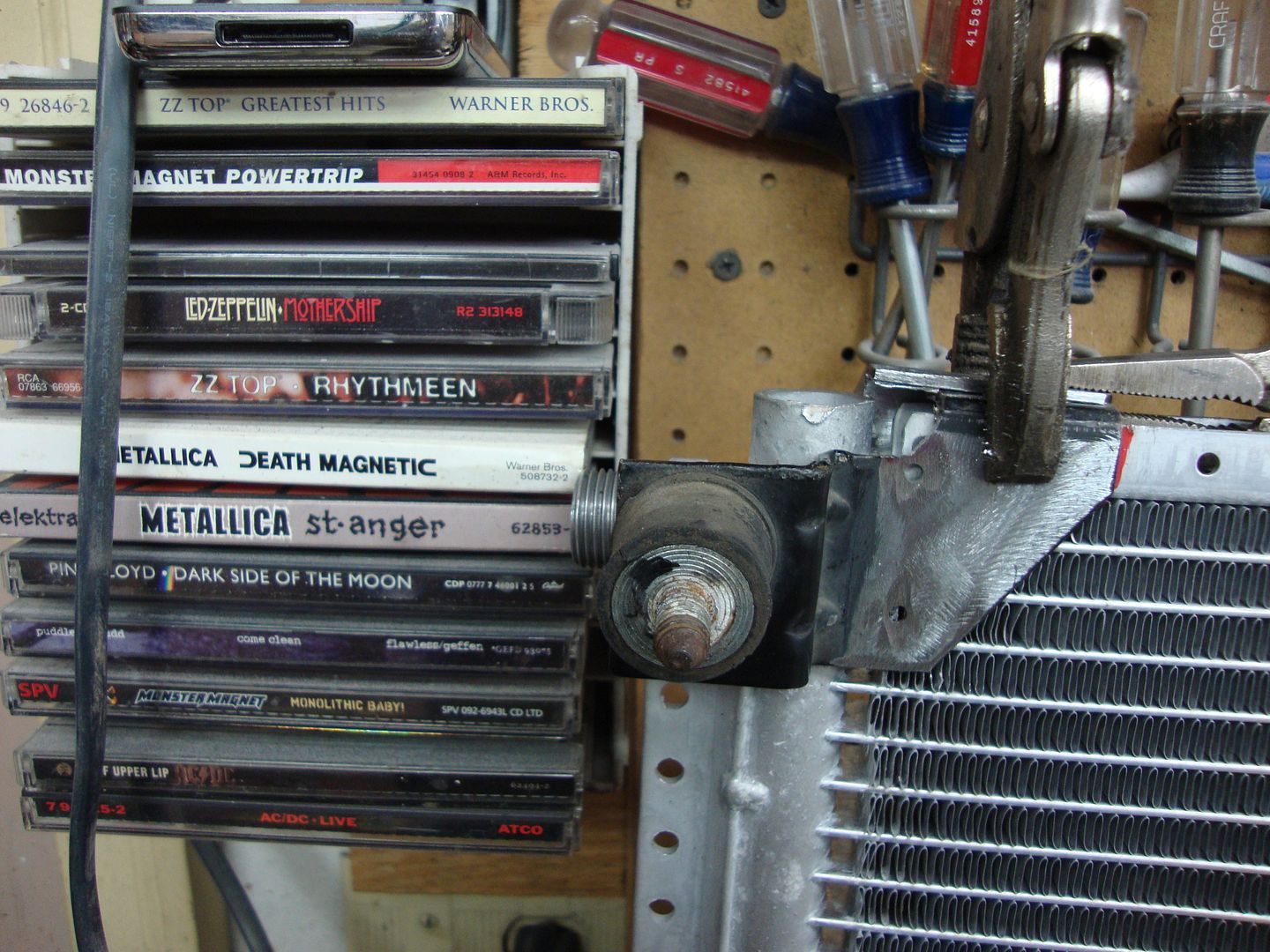 And here we are, ready to be mounted: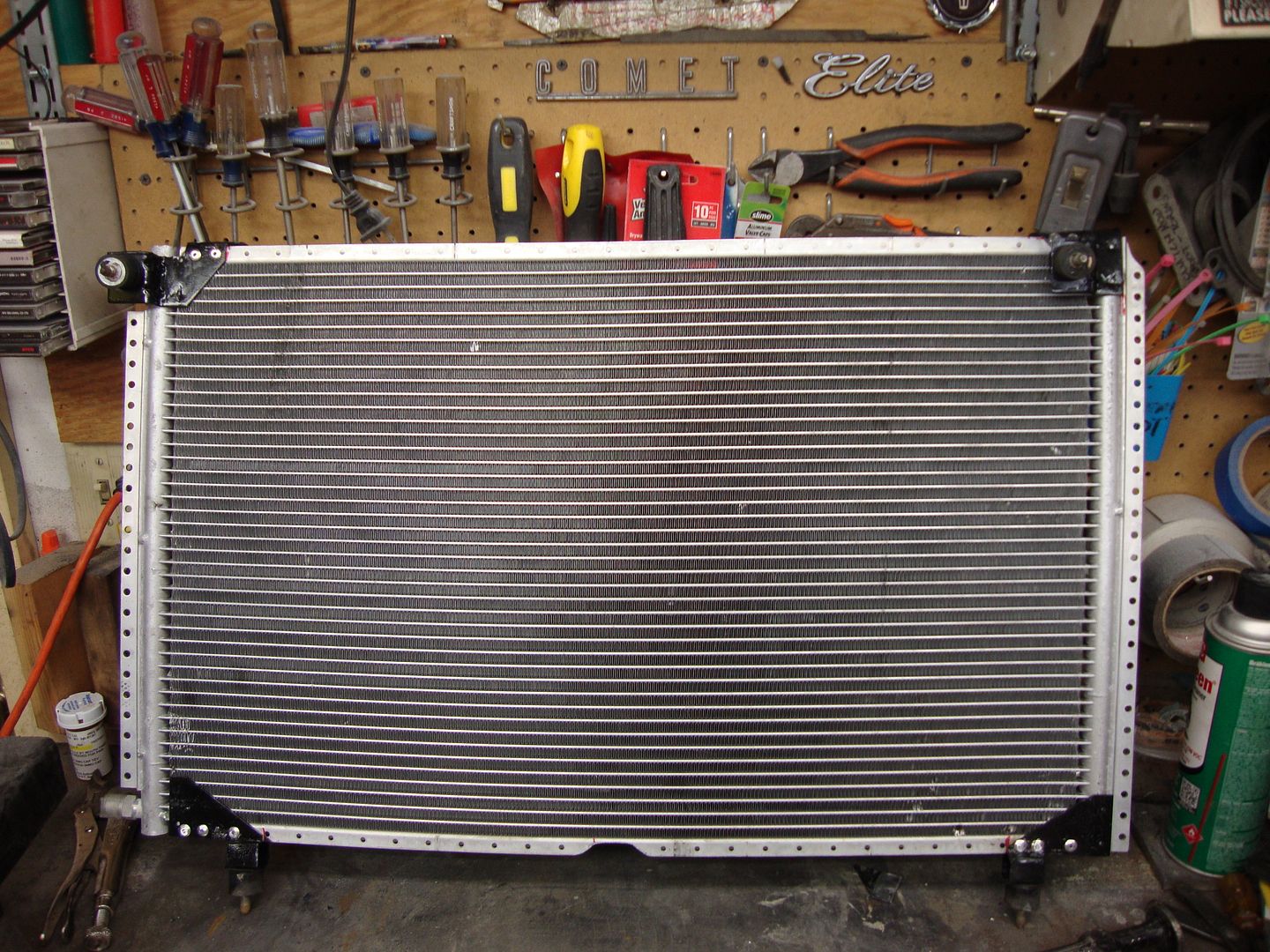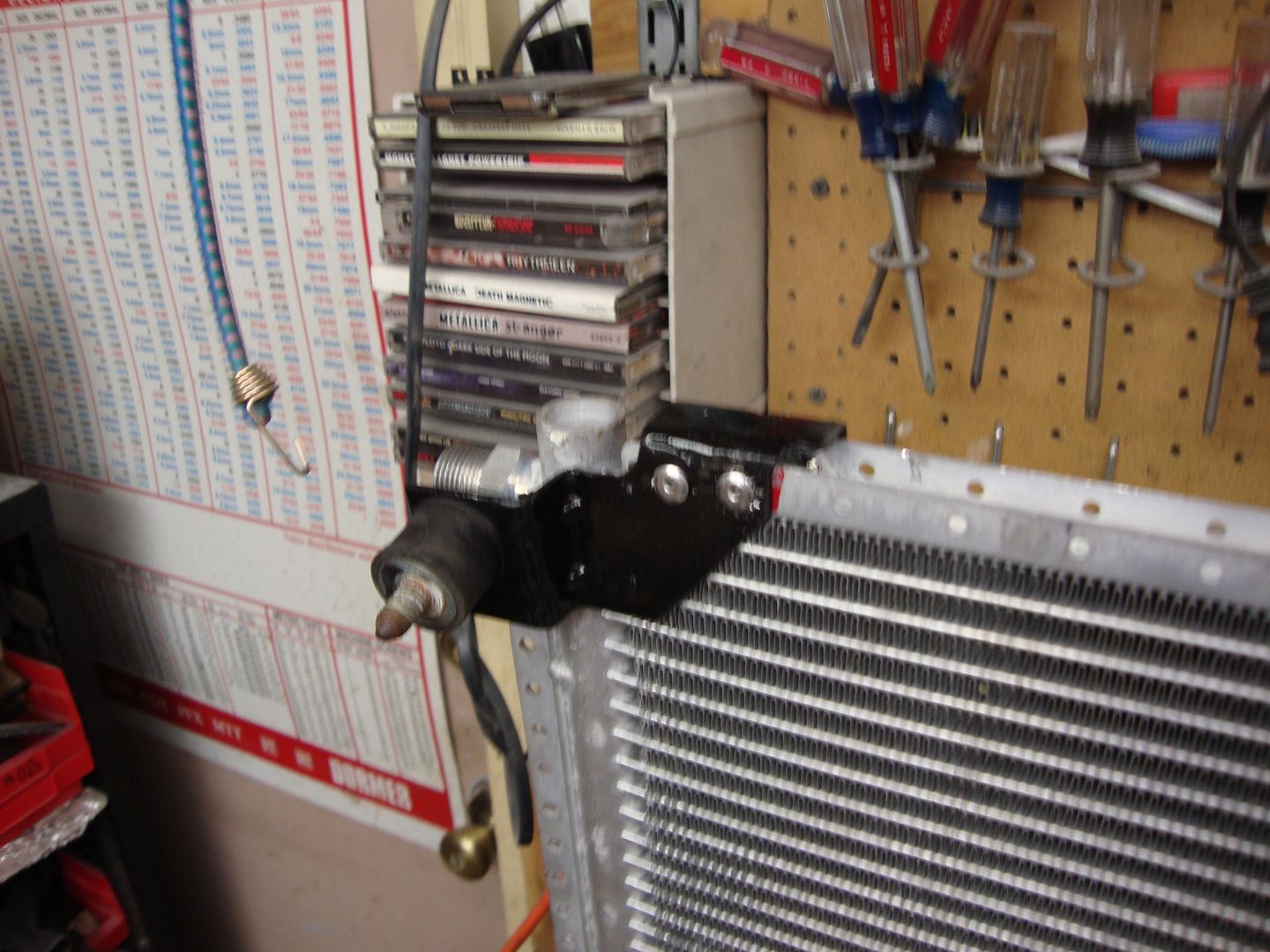 While I was dealing with the condenser I got to looking at a hot rod billet overflow for the radiator.
Picked this off ebay after seeing one at a local show and the guy told me about the Johnny Lawless...or some similar name. For the money it's a nice piece. Think it was a $45 buy.
I saw the cap, and it matched my Blue Thunder valve covers pretty closely.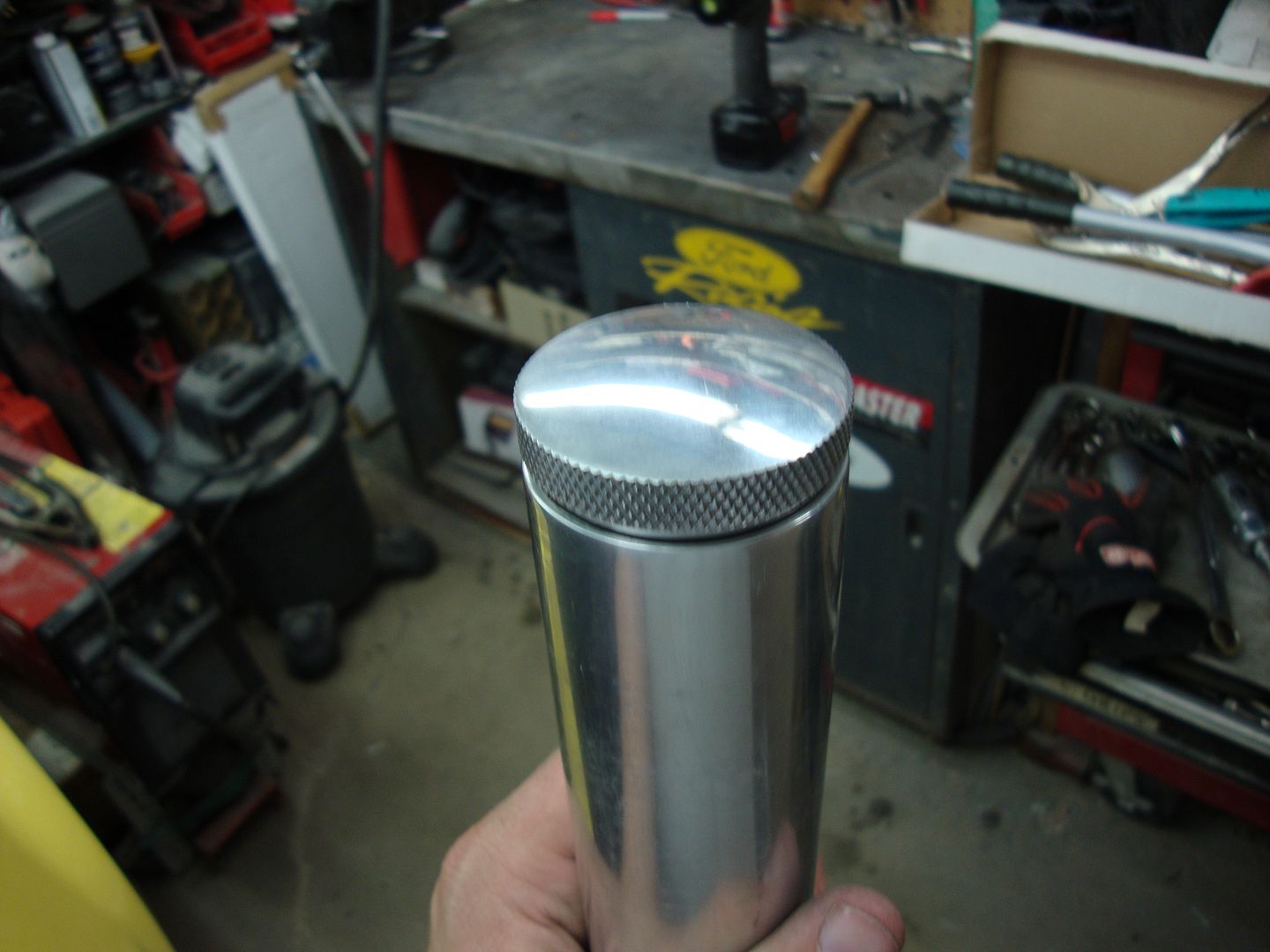 So, here I have this open spot: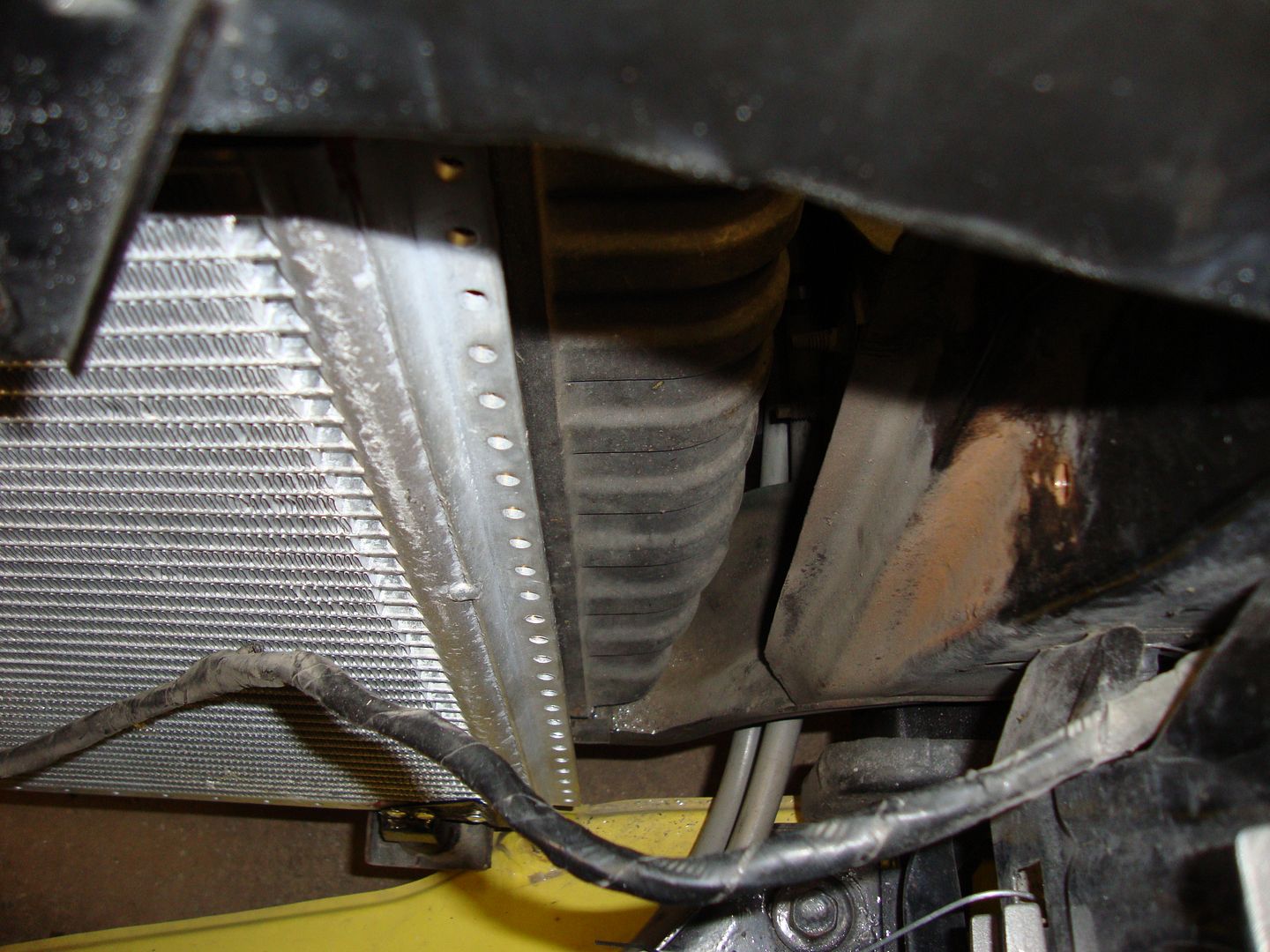 Down here? Hmmm. Not quite.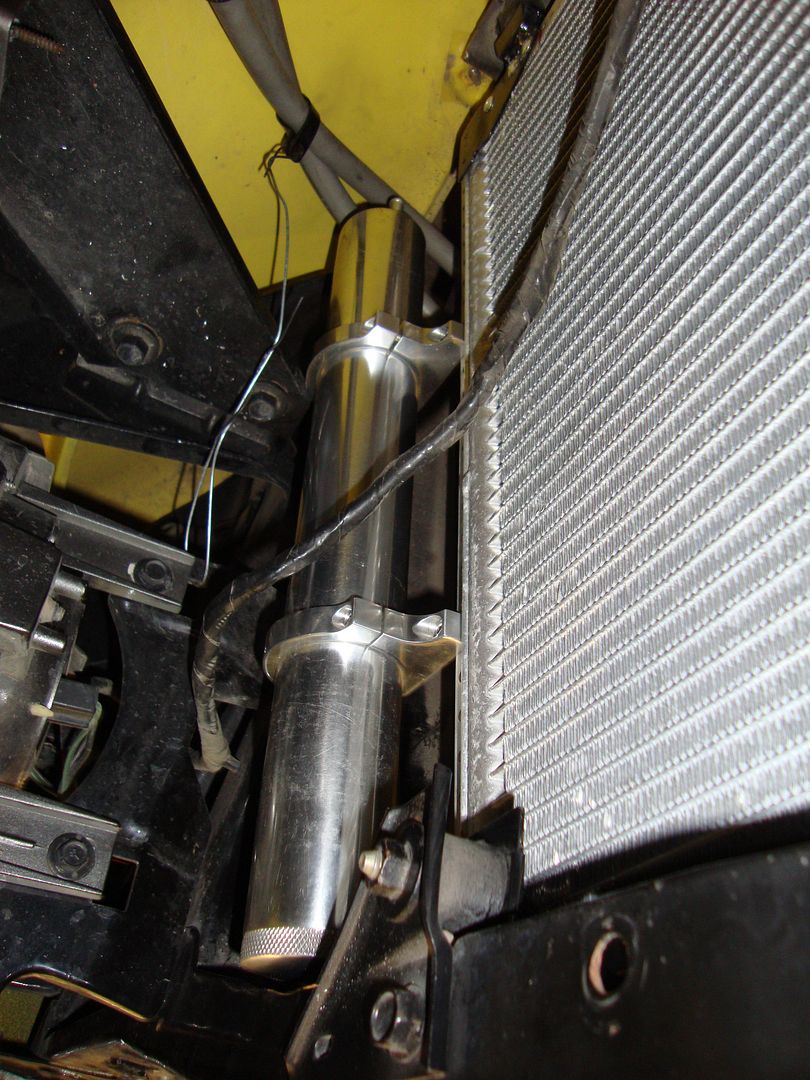 Caveman wheels spinning again.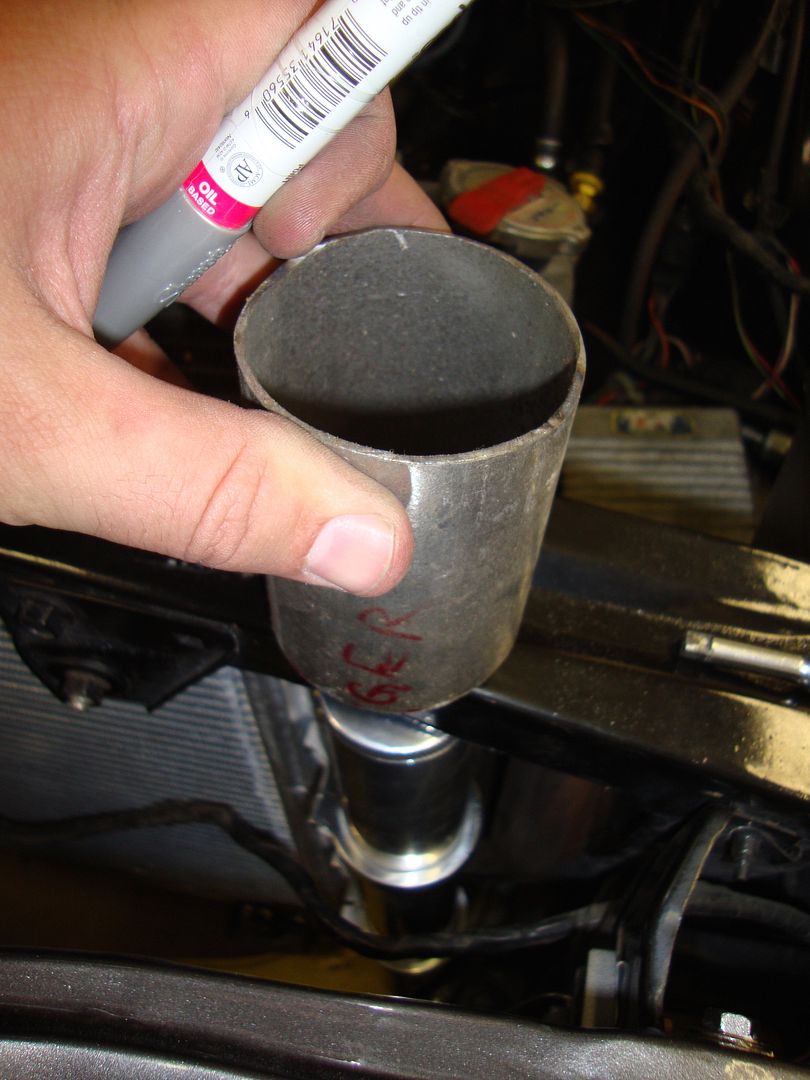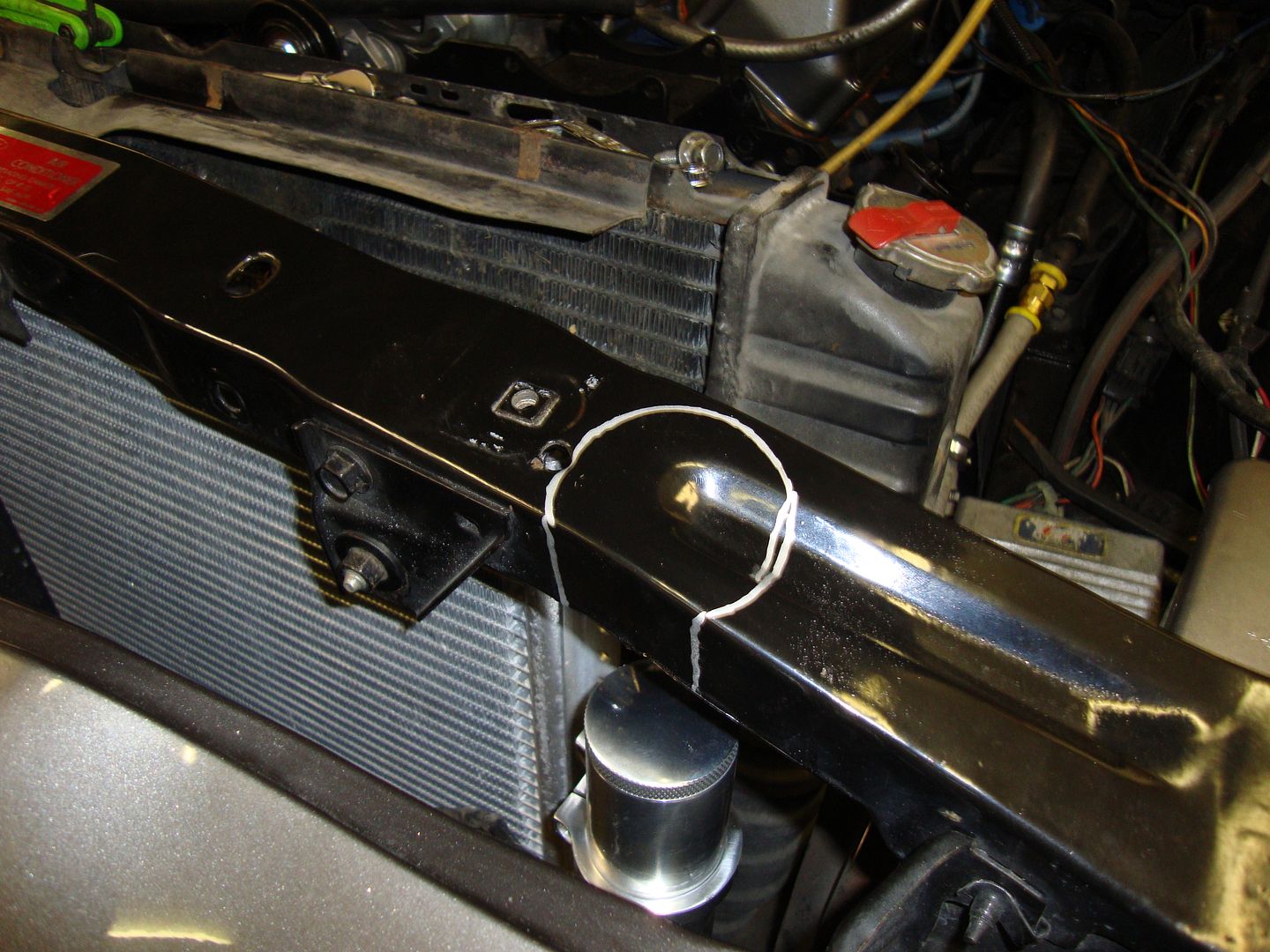 Right here you're thinking oh good Lord, Eliteman76 has lost his freakin' marbles again. HACK HACK HACK. And I say...wait...just wait...
Let's just adjust this up...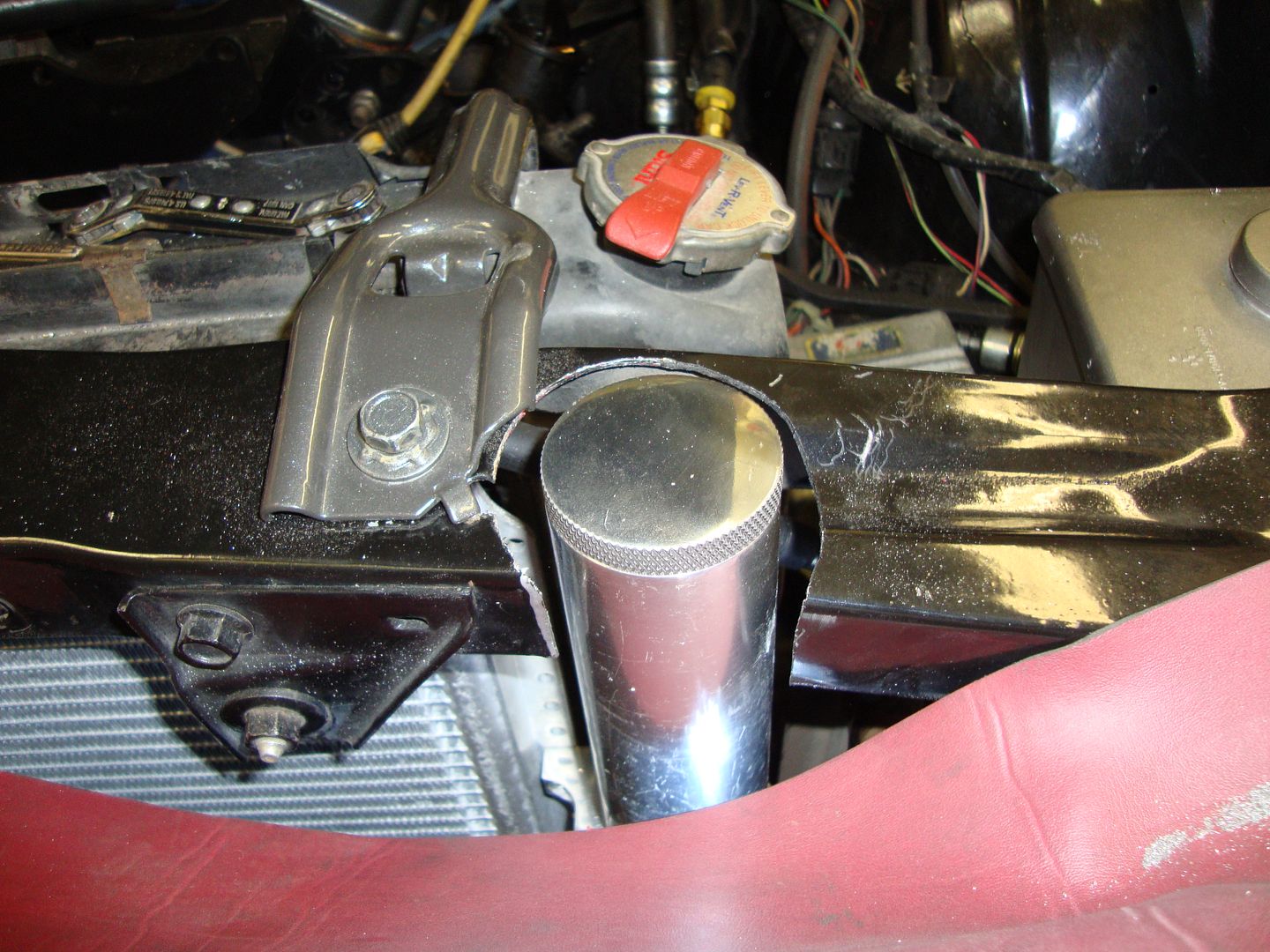 And take that piece of heavy wall exhaust pipe...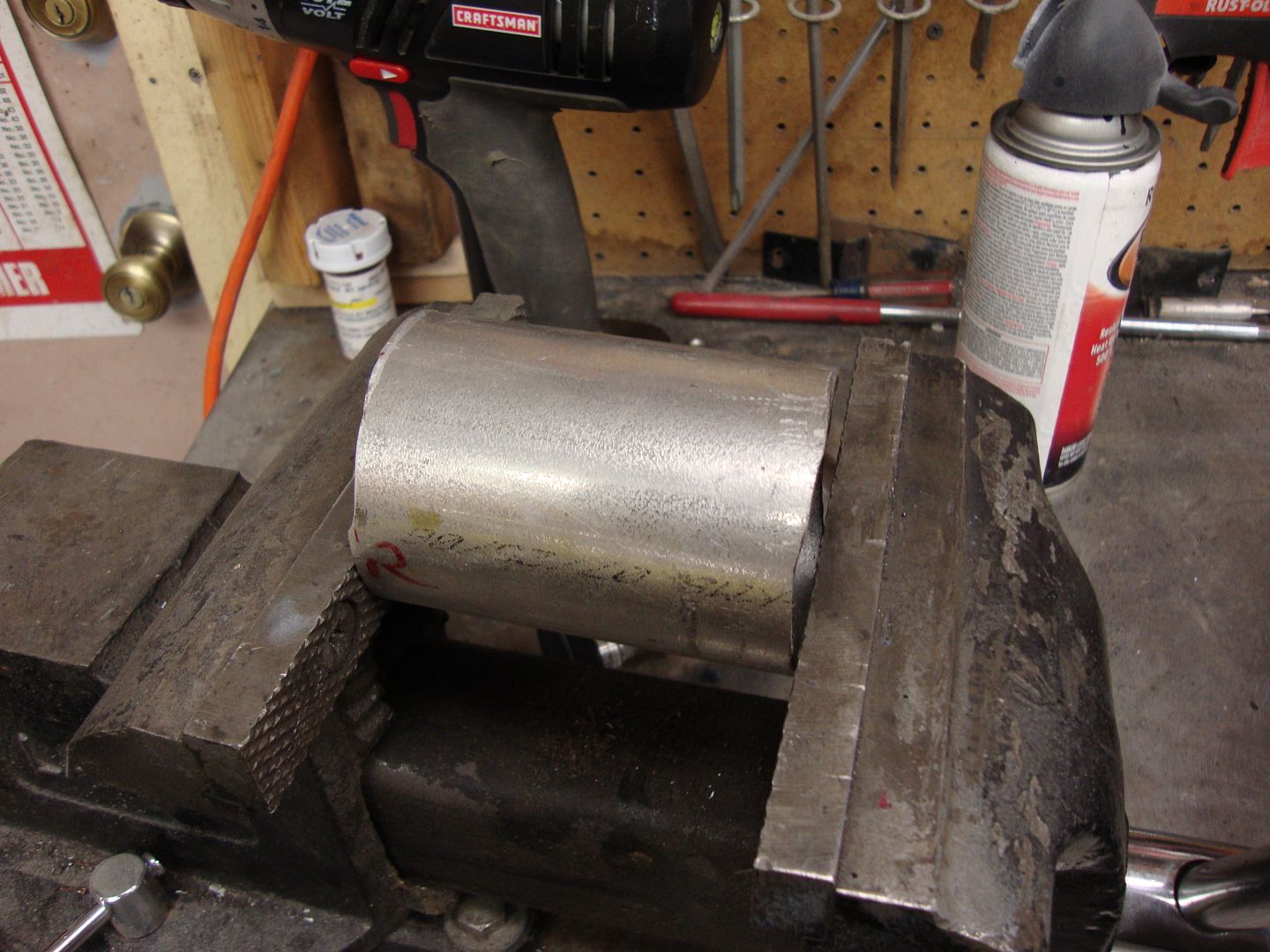 And through the magic of editing, time lapse and taco bell affecting the brain: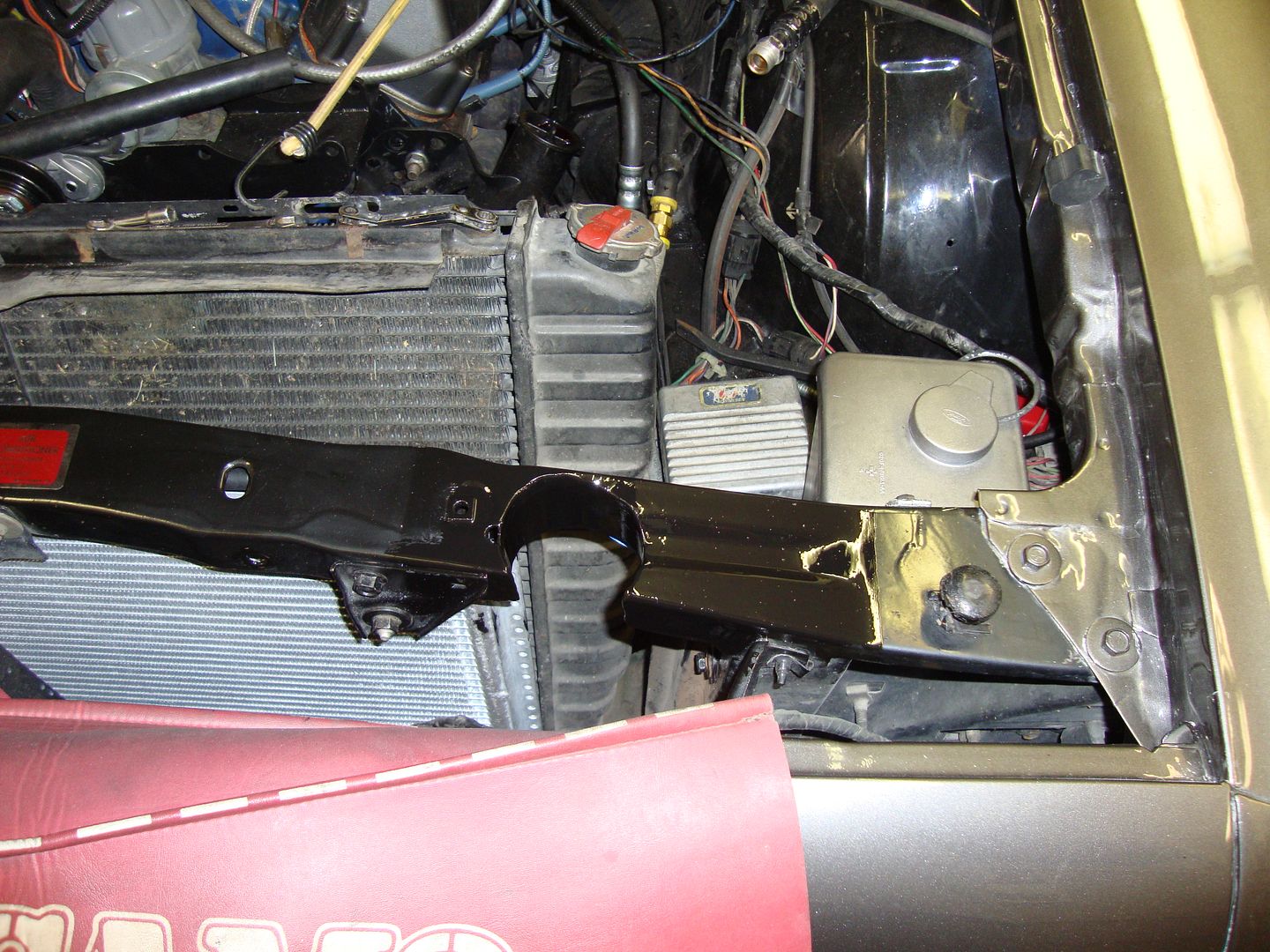 Did I mention I'm a bit adverse to a lot of billet?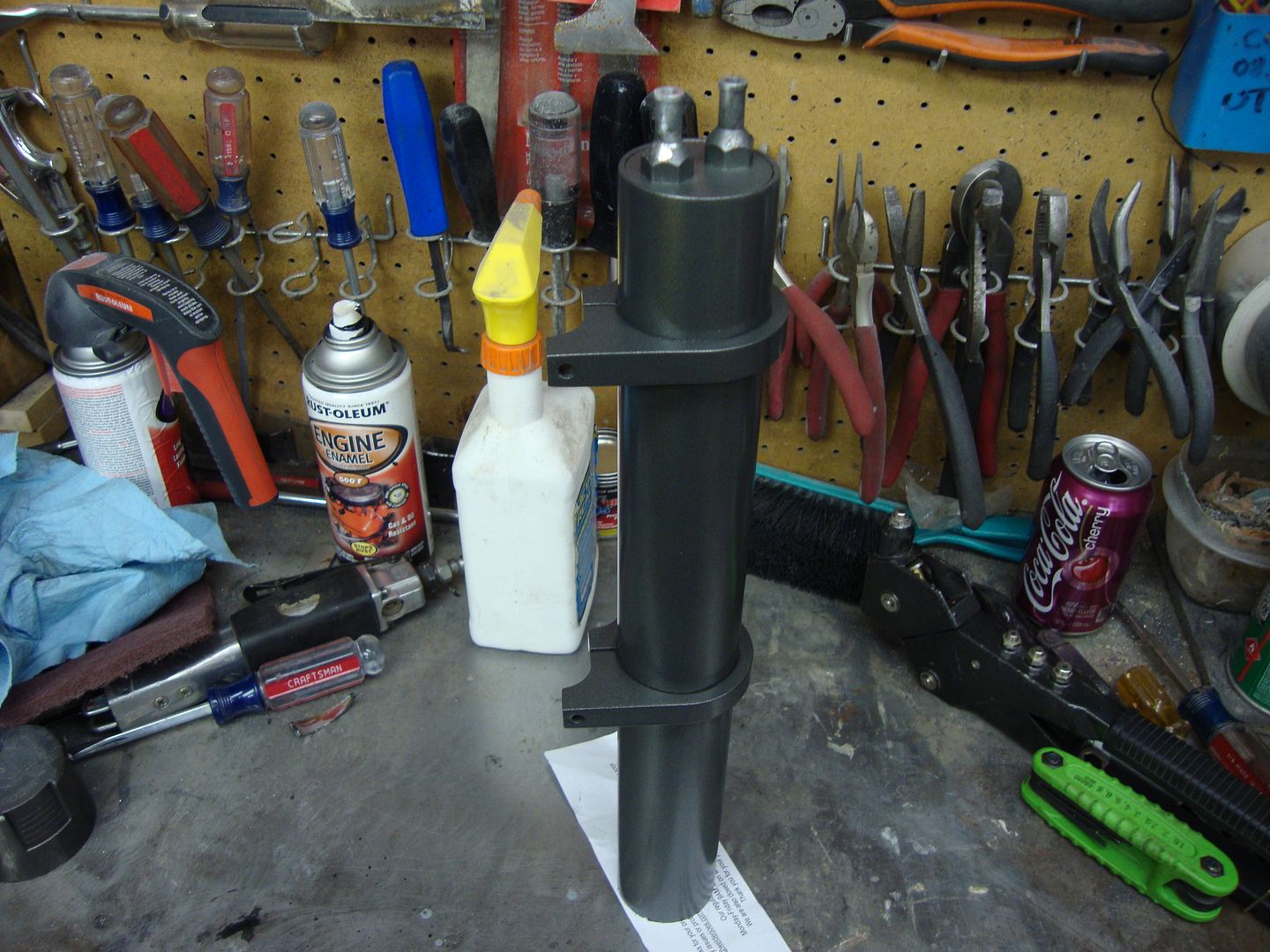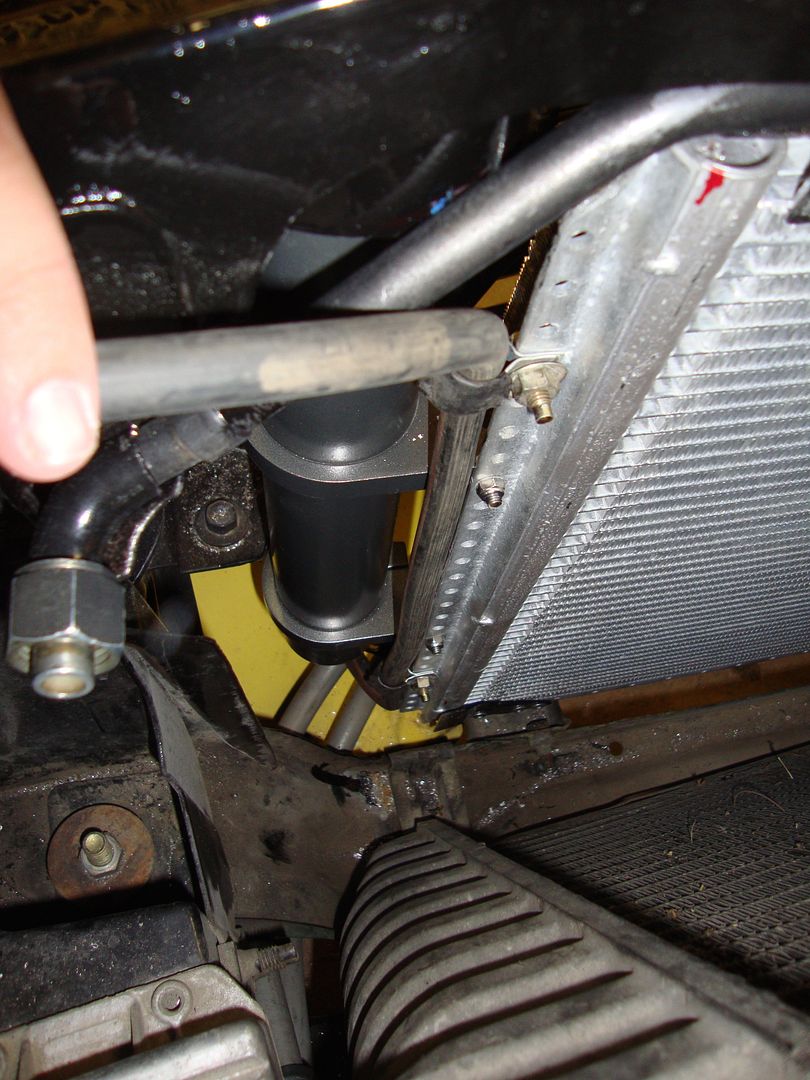 Last thing was to run a hose from the bottom of the tank to the radiator.
And end result: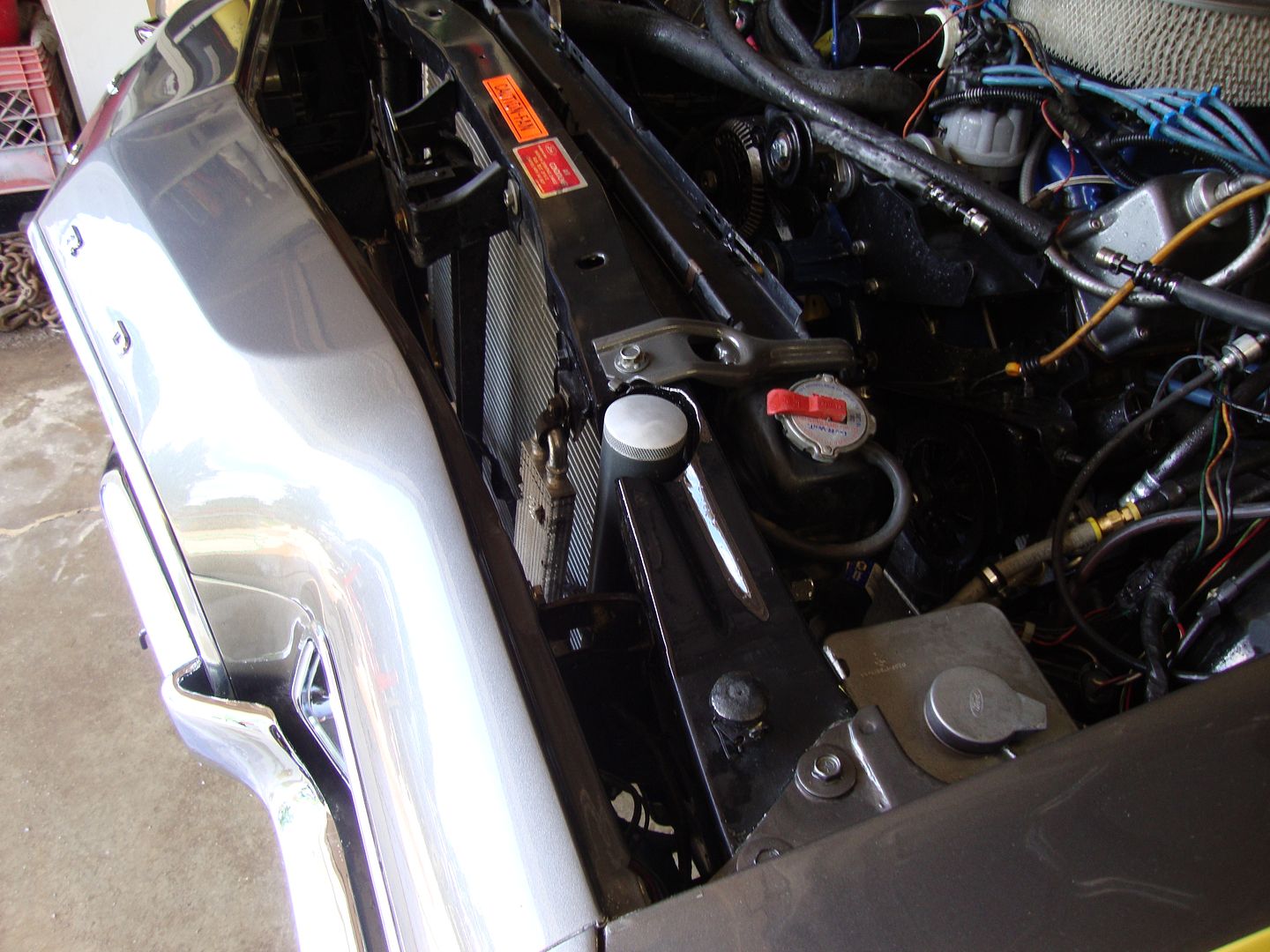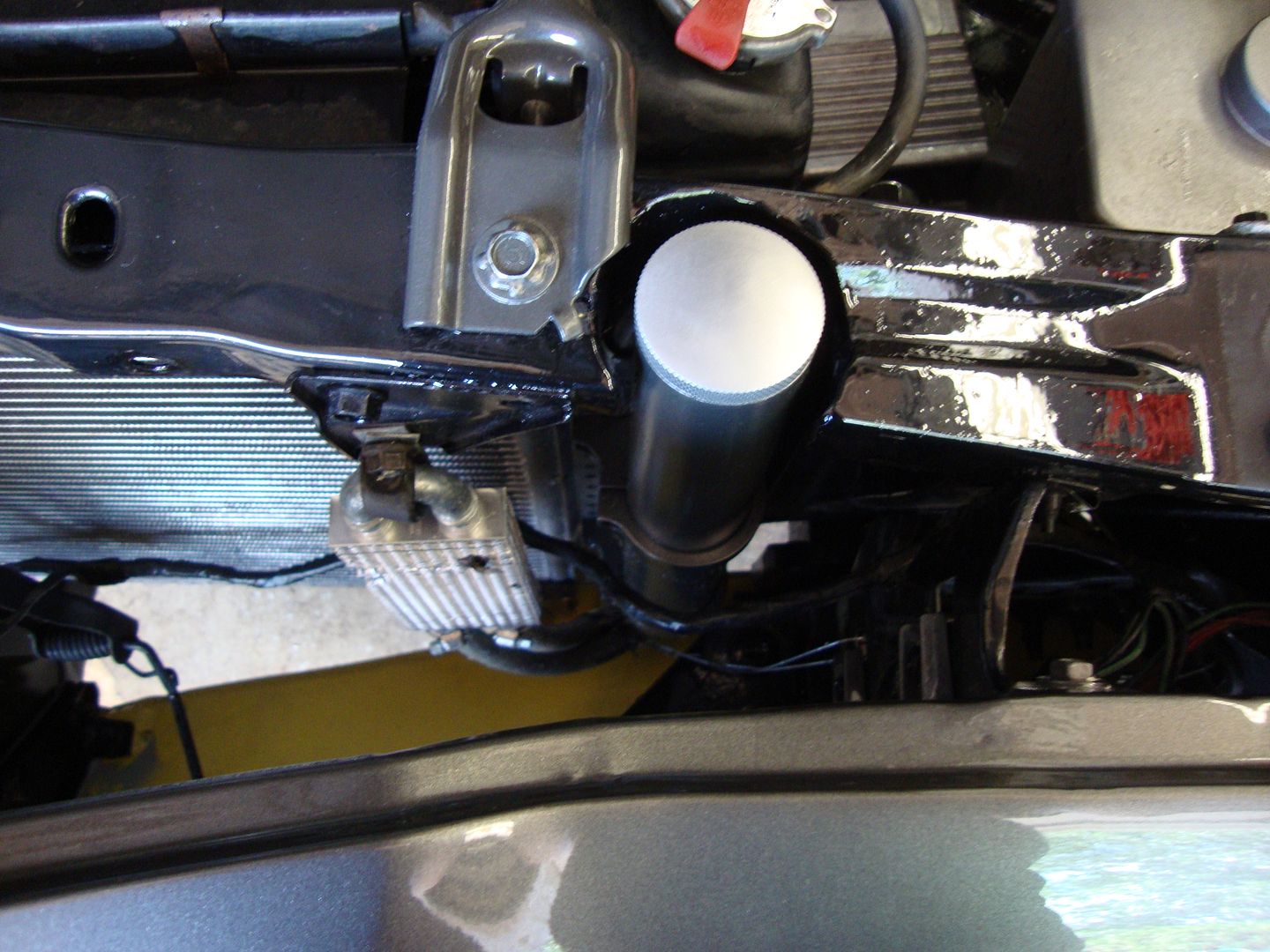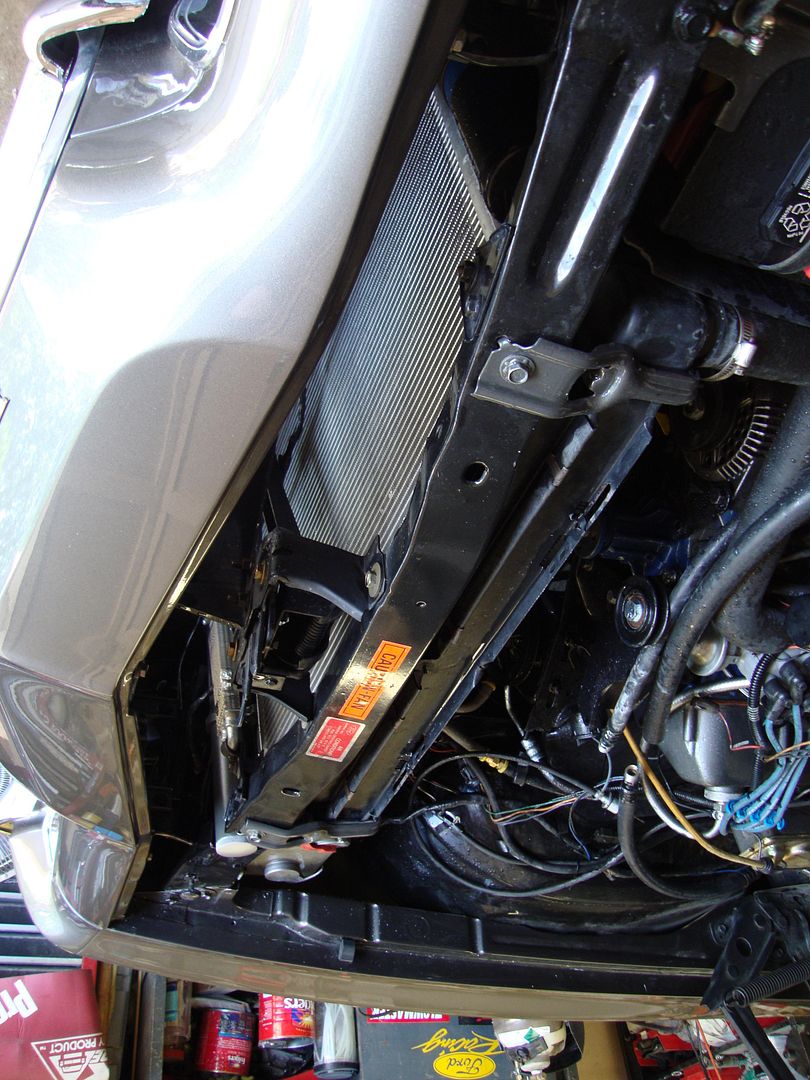 More to follow.