Discussion Starter
•
#1
•
OK, looking for help from the experts. 1967 390 engine. Comp cams grind
CL33-224-3 .


Older Offenhauser intake. 3310 Holley carb stock. Should have #72s. Hooker headers I believe are 1 3/4. full duals 2 1/2 with 40 flowmasters. Mallory distributor C6 trans and TCI 3000 converter.
MSD Ignition 8595
. factory settings.new 3 core aluminum radiator with dual fans. Fans switch on about 185 and off at 170. 3,70 rear axle ratio. Car is not lightened except for fiberglass hood and trunk lid. Car is a 1967 Cougar.
Cam is broke in and car starts and drives well. Seems low on power and runs up to 225 and wont cool down, Radiator has been flushed and is clear. Timing is set at 10 btc
After much reading it appears that maybe I need more timing and more fuel?
What would be a good total advance and what would be a good jet to start with?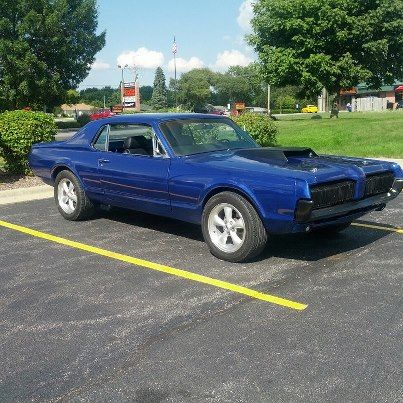 Also this all starting from scratch. Car was 289 car that has not been on the road in 20 years.