Got my car back from paint a few weeks ago, need to get the glass and headliner installed, but can't find the clips that hold the headliner bows in!!!!
My son took those pieces out and I am sure we put them in a zip lock.
First pass thru everything did not yield them.
So I may have to find new ones somehow.
Mine is a 63 fastback.
Does anyone have them?
Does anyone know what cars they may have also been used in?
If I can get my hands on one, I could most likely fab them.
If I do manage to fab something, if it is not too hard to make I will make them available.
Here is a picture of my Gal: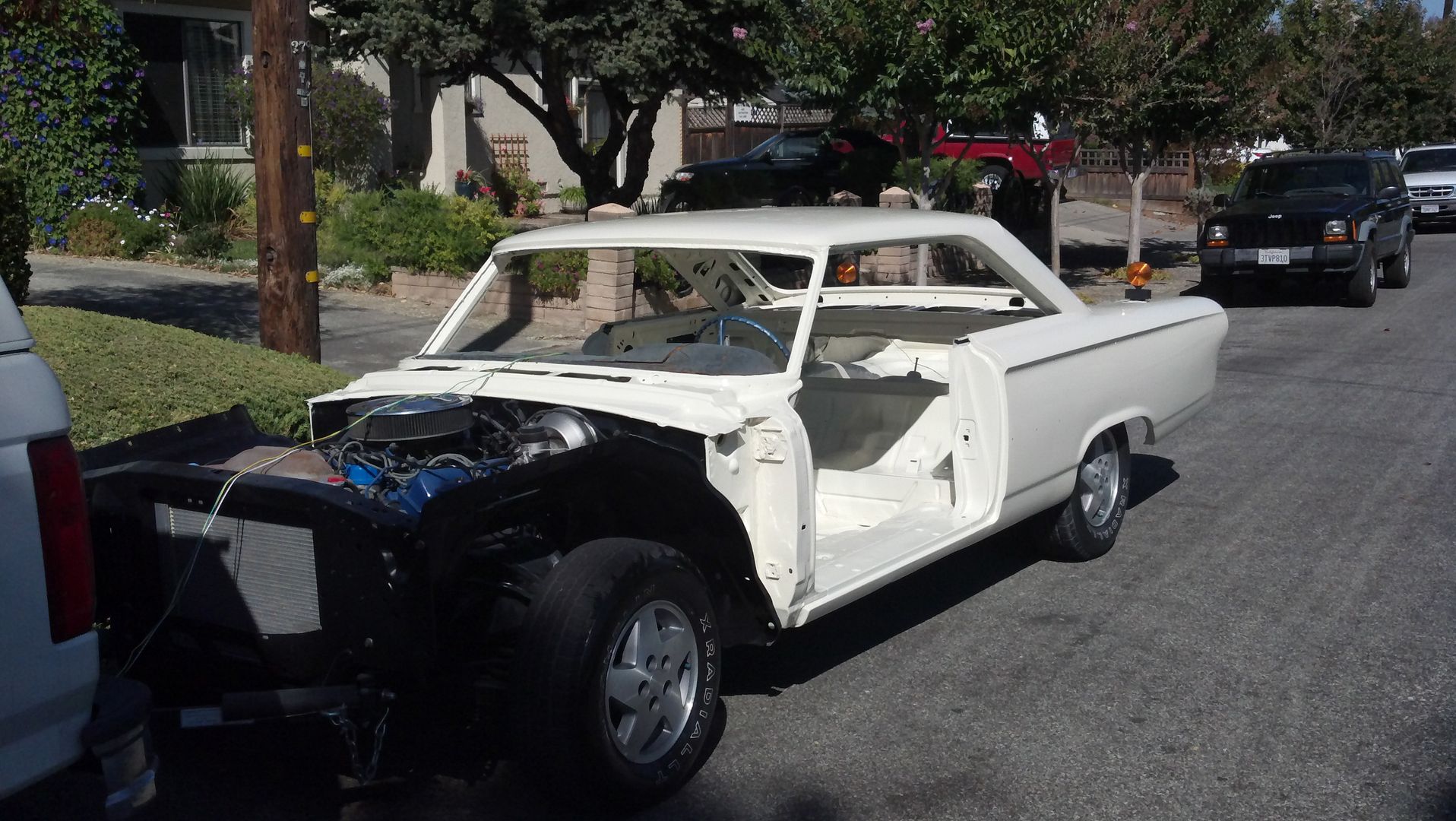 Any help appreciated.
Thanks!!!
Silas