Rather than crap all over Gydyup's thread, I thought I should start my own. Due to a mishap at the track I needed to replace the RH front fender which was damaged in 3 places: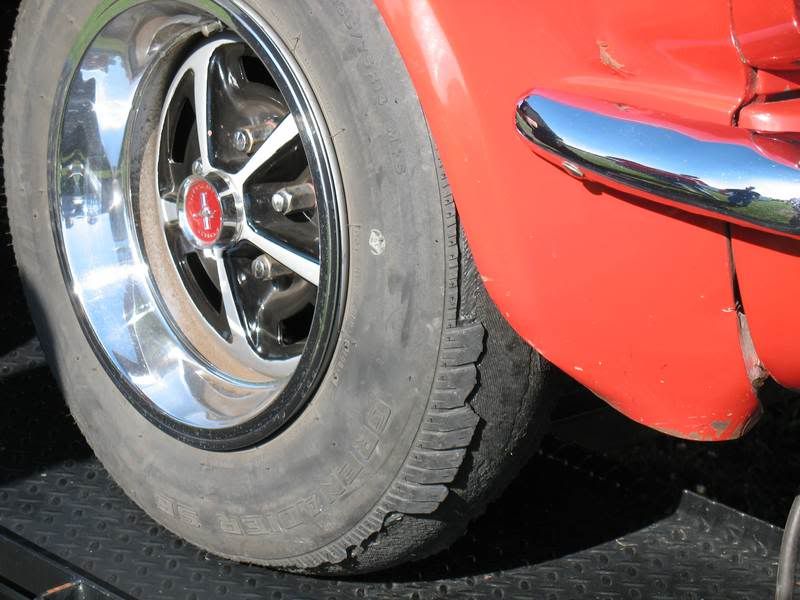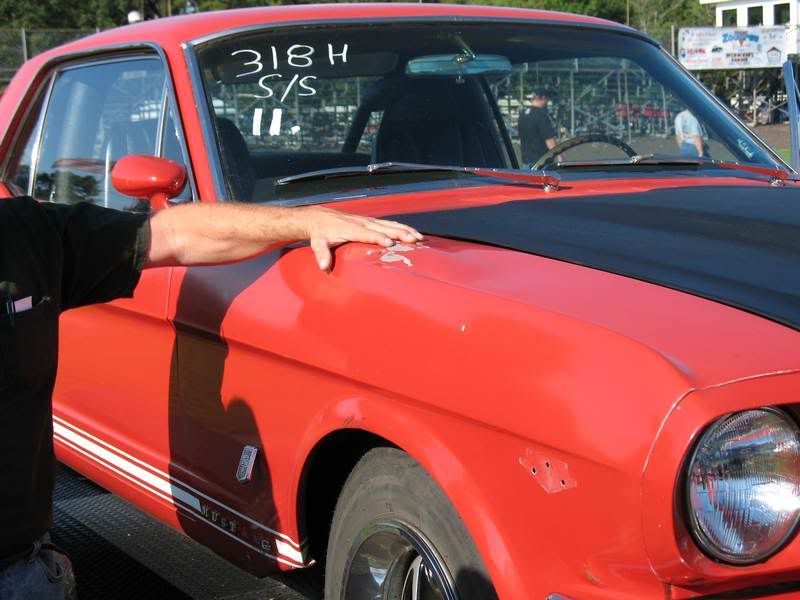 Since the paint on the car is over 30 years old with some scratches and the normal fading, I decided to give the body a complete winter makeover. First I removed the tranny and motor, then the interior. Finally I removed the windshield, doors and the front cap. Here is an early November shot: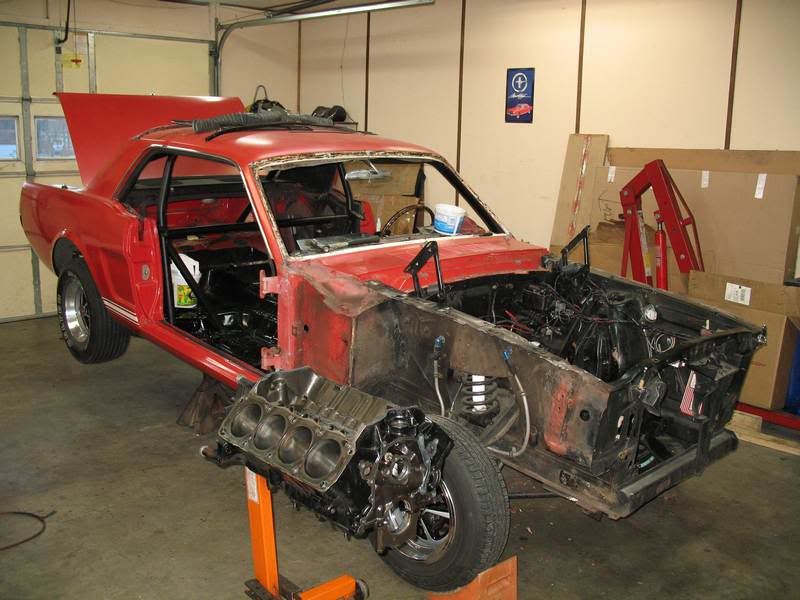 Since I did not know the condition of the cowl vent area, I decided that I needed to start there. I drilled out 167 spot welds and found that the hats were in great shape.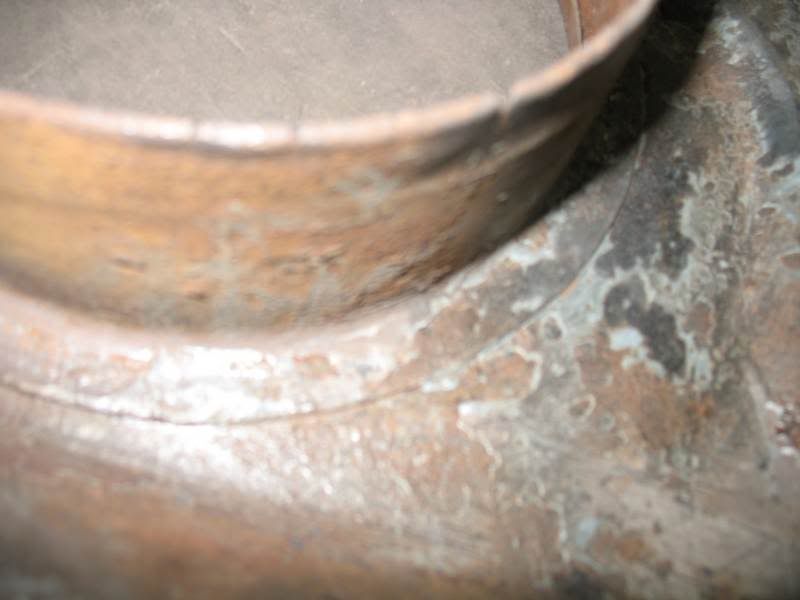 Unfortunately there were other problems that dictated I replace some sheet metal: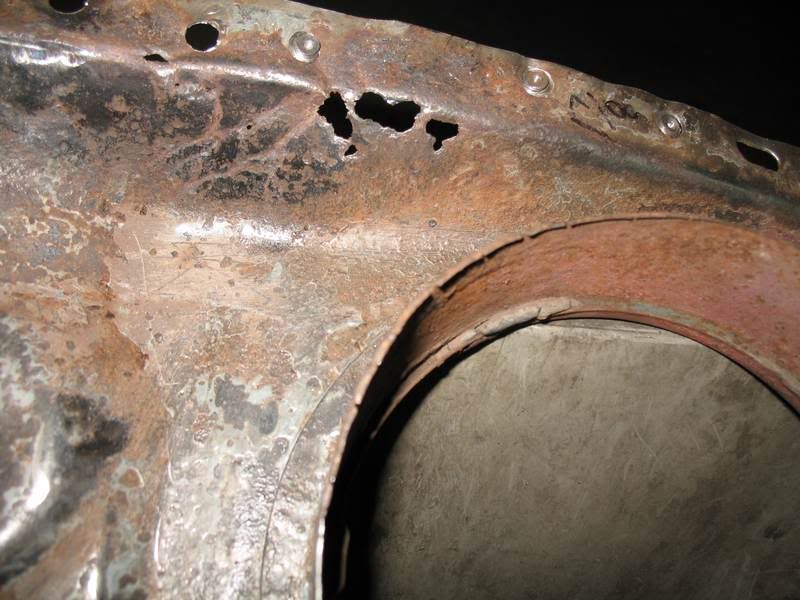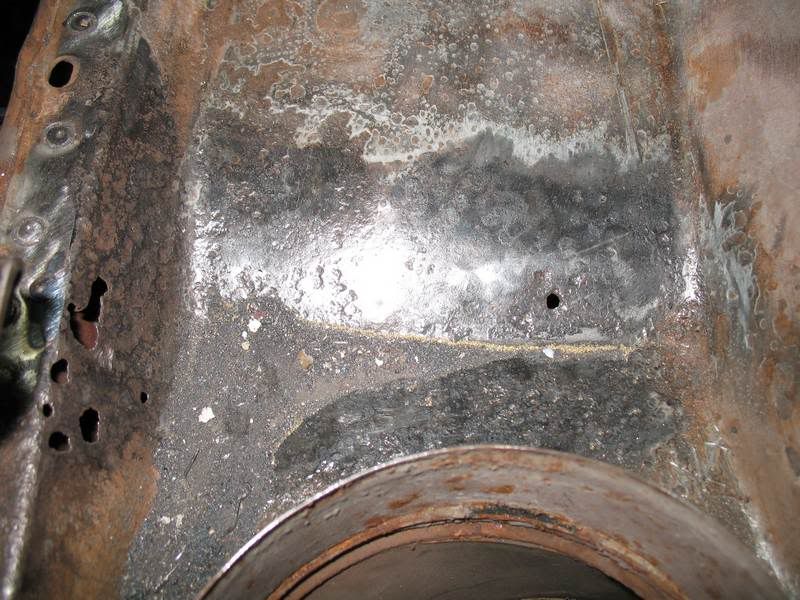 I ordered 2 cowl replacement panels from CJ Pony parts: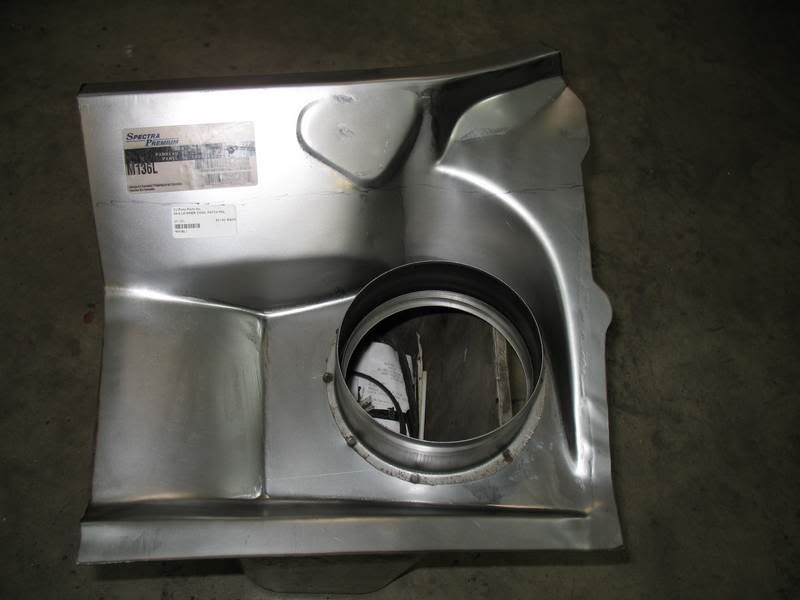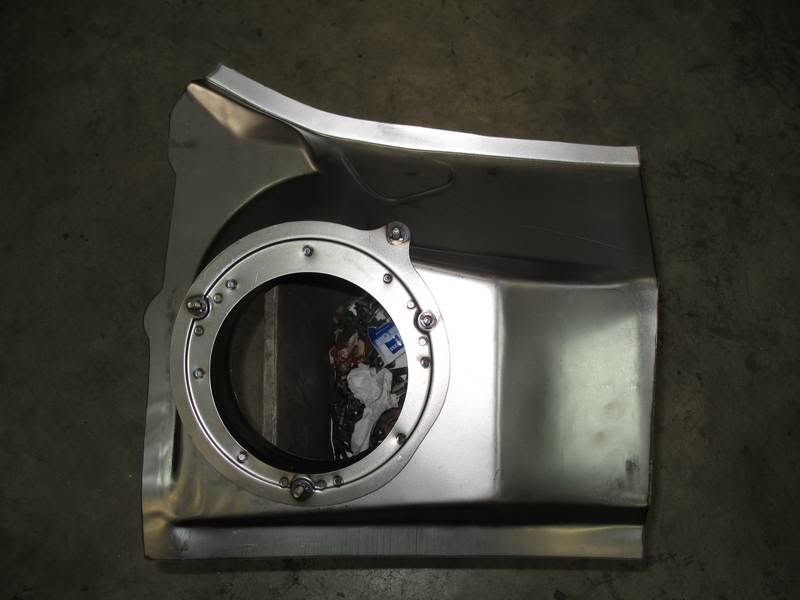 I then proceeded to cut out the offending metal and trimmed my patches to fit: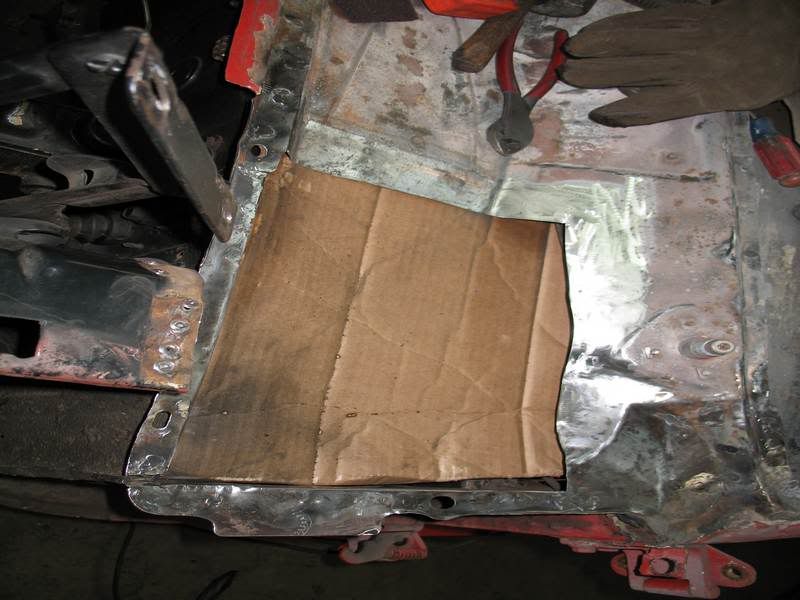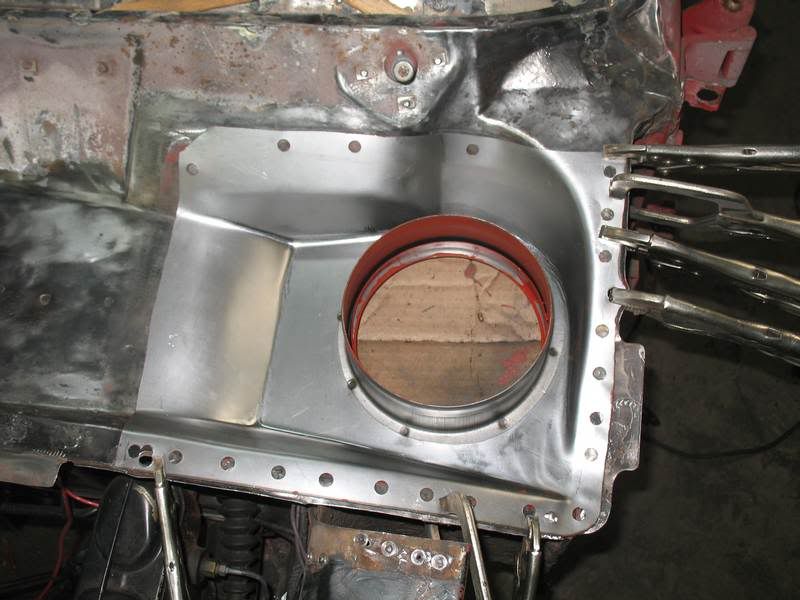 You never have enough vice grips for this type of job.
I tacked it into place with my mig welder, then kept going over it until all the holes and seams were plugged. Next I brazed over the welded areas to fill any remaining pinholes that were in the pan area: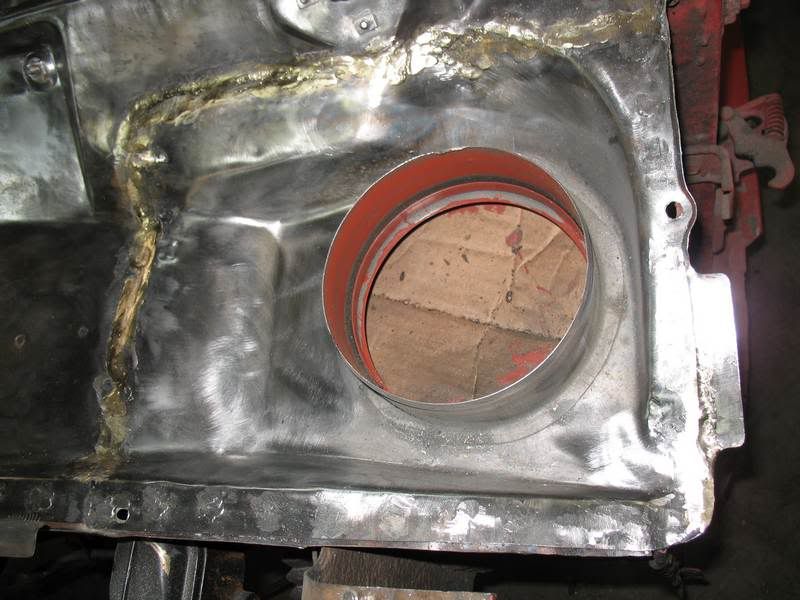 After the grinding was done, I needed to strip the rest of the paint with my DA: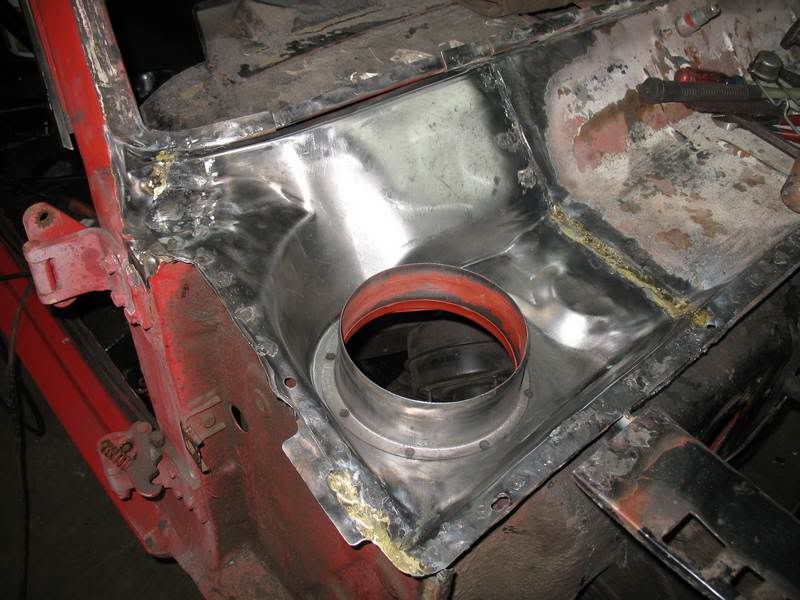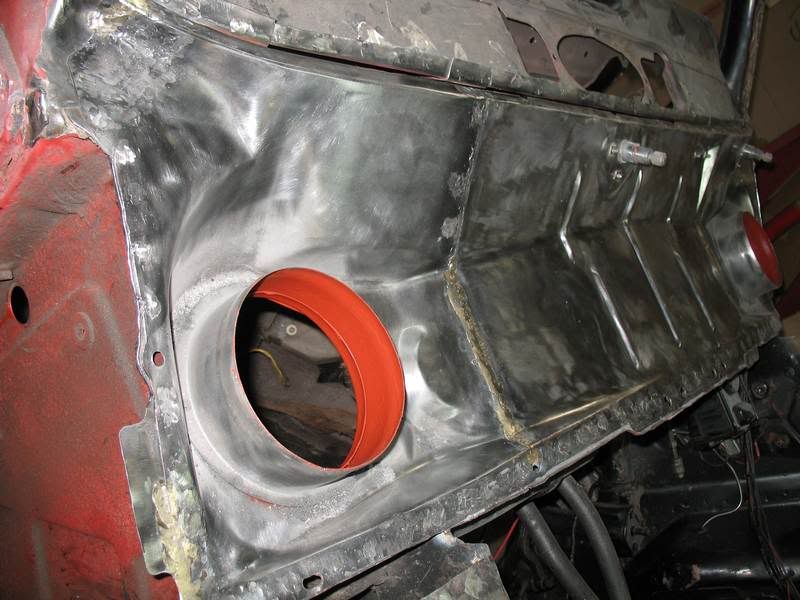 I then used body filler to blend the new seams: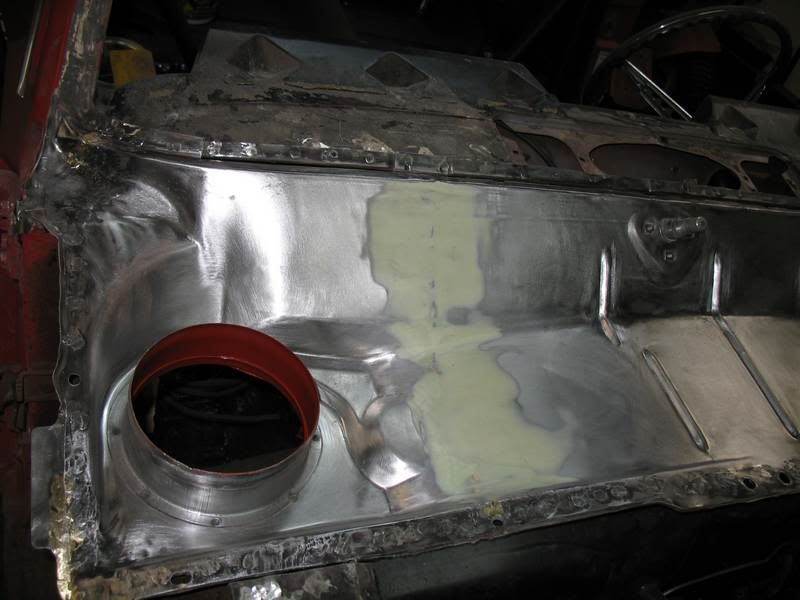 Before I could go on, I needed to repair a couple of rust areas on the upper cowl: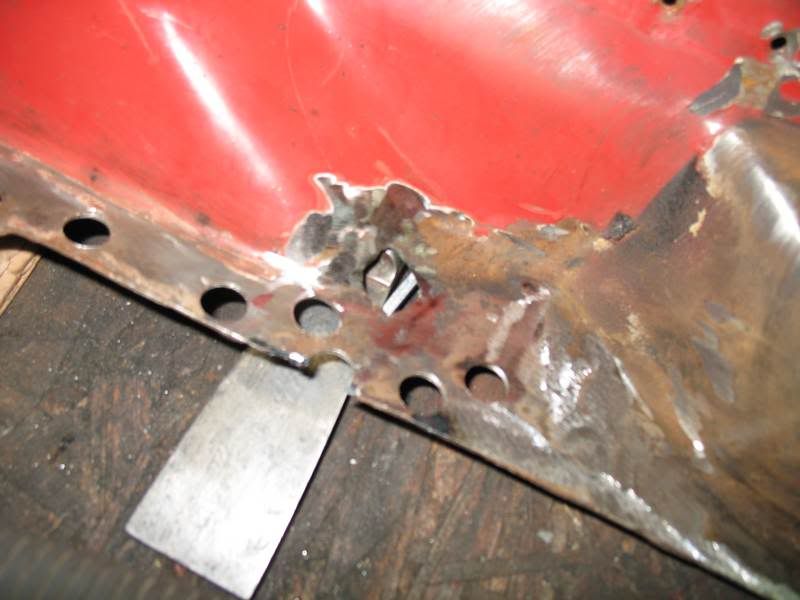 I cut out the rust and butt welded scrap metal in place: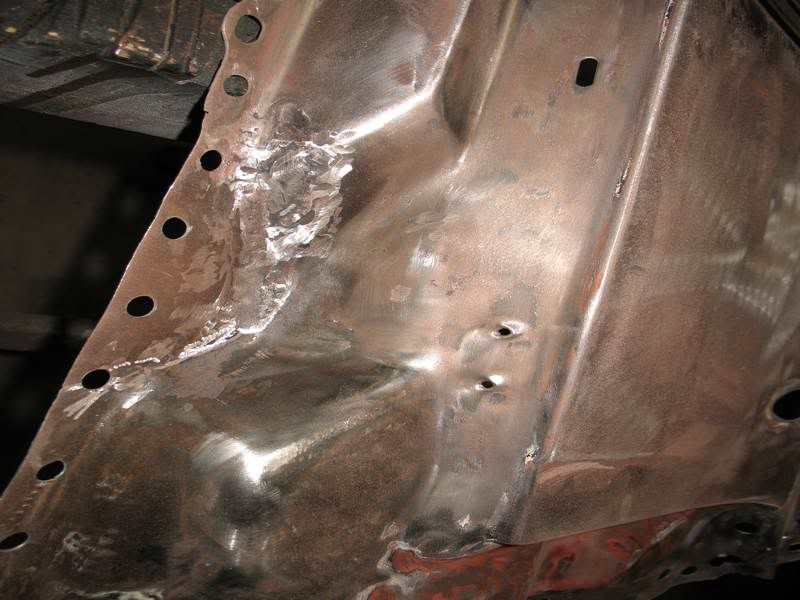 Once done to my satisfaction, I stripped the remaining paint off both the bottom and the top of the cowl: