Re: 65' Mustang GT body restoration.
Spent the last couple of weeks priming the inside of the doors, seam sealing the bottom inside of the doors, and then adding a top coat of primer over that. Nothing fun to photo, but certainly glad that it is done. I also removed all the black electro static primer from the inside of the fenders, preferring to use a good quality epoxy basecoat primer instead.
Today I masked off several areas, sanded and primered.
Sanded the scratches in the trunk hinges from assembling the springs, and primered: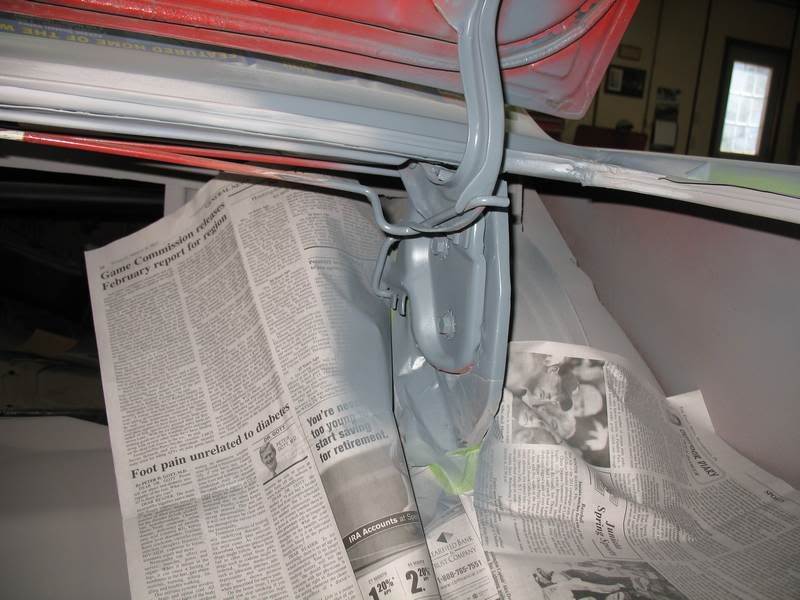 Sanded/primered the 1/4 window openings where the felts are installed: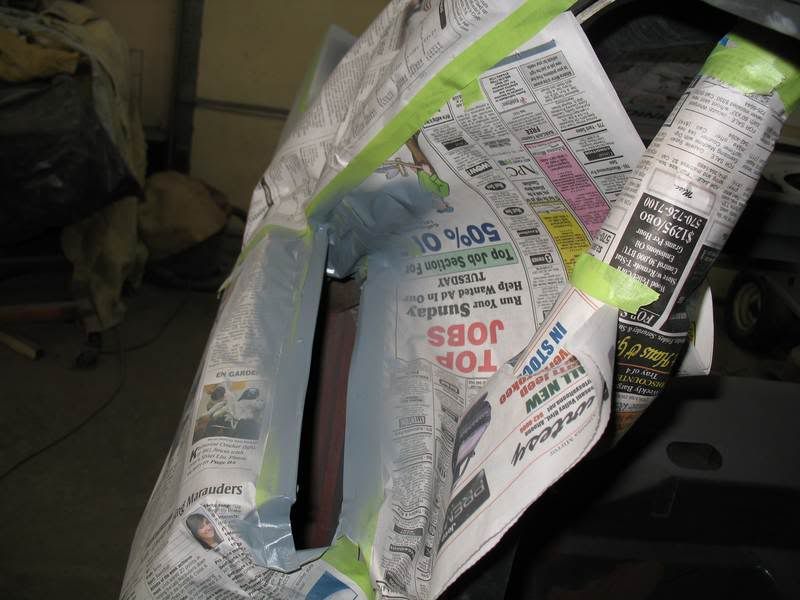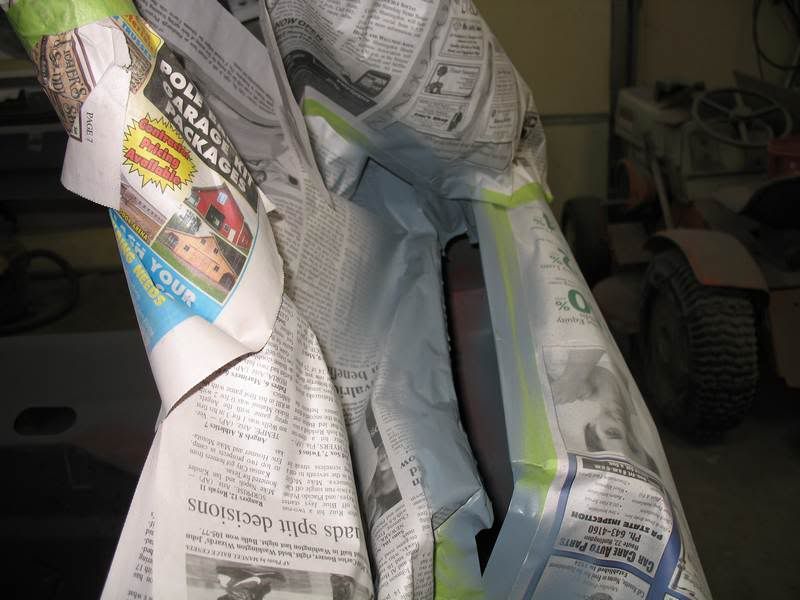 Repaired the primer I chipped while trial fitting the fenders: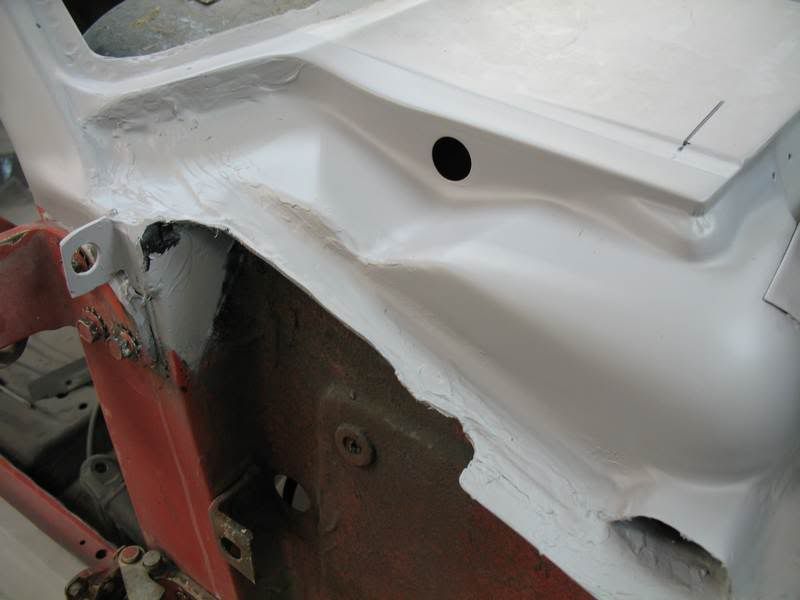 That little fender attaching eyelet seen above on the upper left was broken off years ago. I used a piece of 1/8" steel to make an all new one. I simply mirrored the one on the driver's side, as seen below on the right.
Primered the inner front fenders:
Resprayed the rear valance: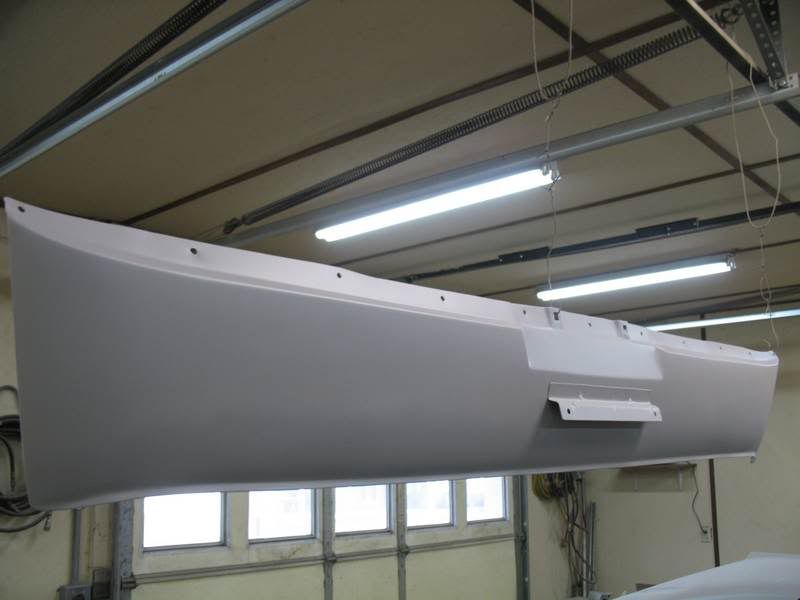 Primer, applied seam sealer, and then top primered the underside of the doors:
Below you can see that I added an extra drain hole at the front of each door. Due to an internal supporting brace that can act like as a dam, water will back up there and lead to the rust that is so common with these cars. Hopefully this strategically placed drain hole will help prevent future occurrences: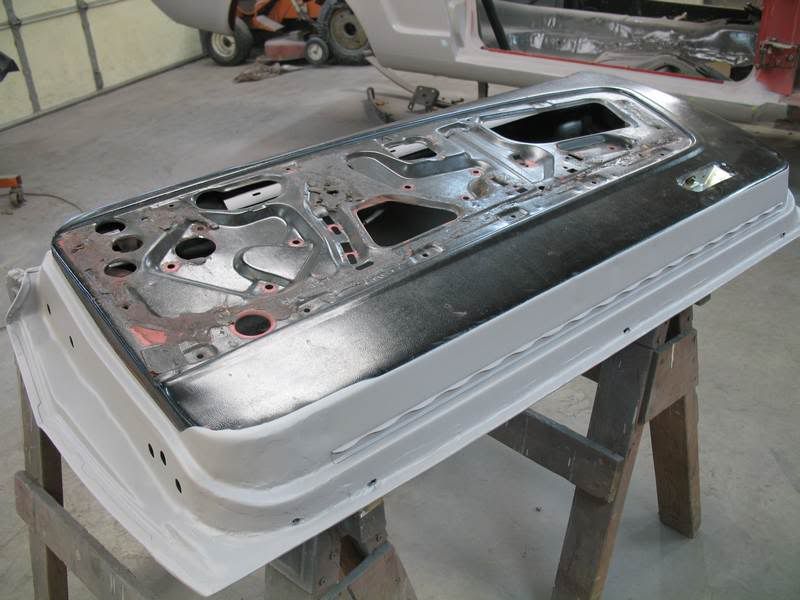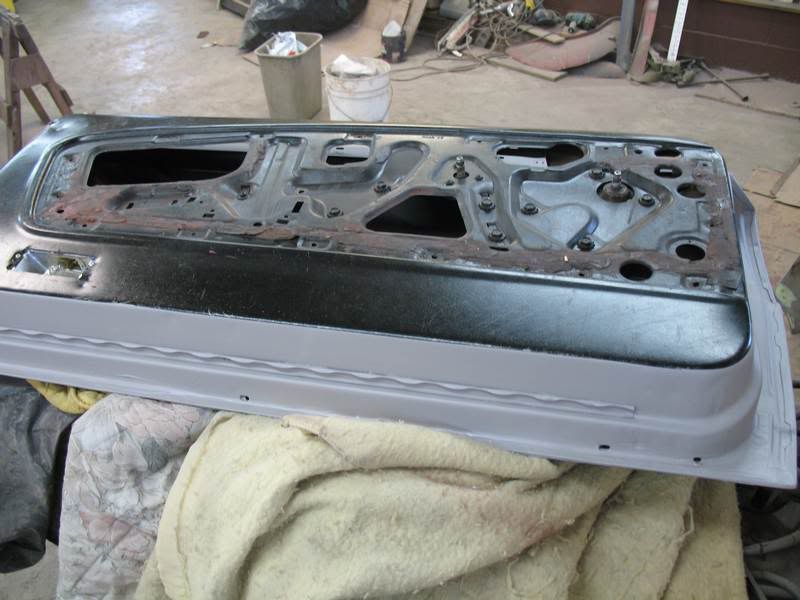 This week I plan to reinstall both doors
for the final time
(yeah) so that I can finish the body work and then primer the outsides of them.