Hi guys long time lurker, first time poster, I've learned a lot from these forums and am currently restoring my 66 Mustang which is currently gutted & has been sitting on the sidelines for the last year and a half with a siezed up engine.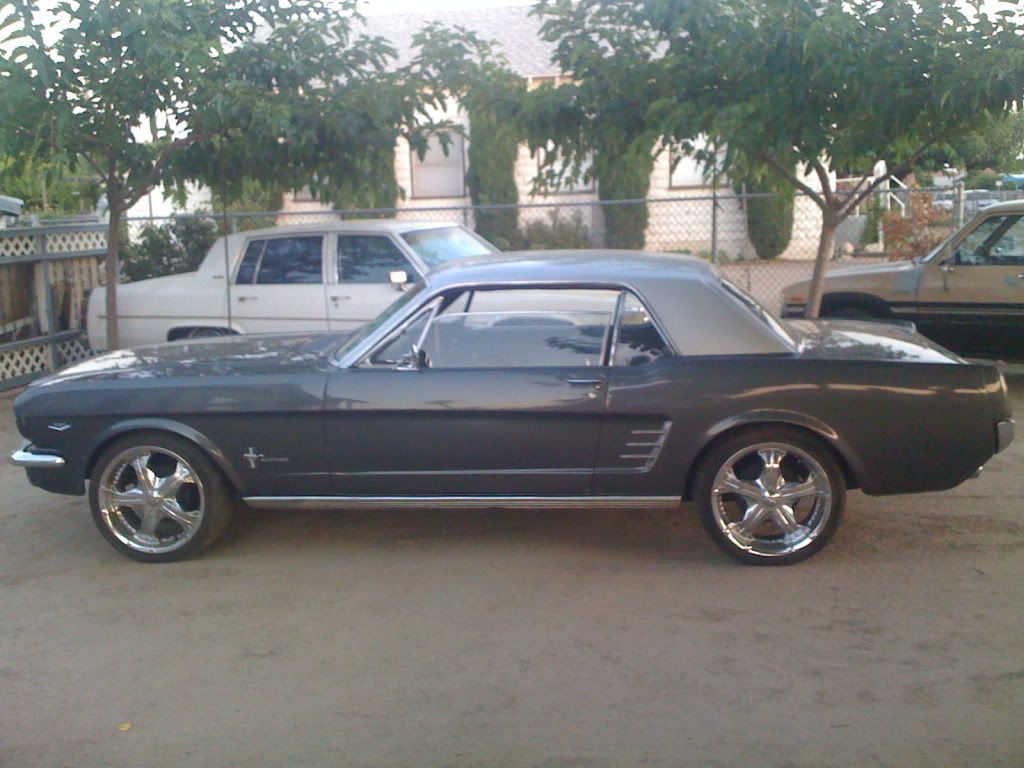 I just picked up a 68 302 2 Barrel engine that I'm going to drop in this saturday, also I'm converting from the old 'points sytem' over to a MSD ignition system with a MSD 6A ignition box and a MSD distributor that I just picked up, and just ordered a Derale #16926 electric fan that I'm hoping should blow the overheating out the water so to speak
I was debating on wheather or not I should go the flex-a-lite 6 blade route but ultimatley chose the electric fan as I've heard pretty good reviews on it and that it blows like a hurricane even at idle speeds.
If you're reading this I'd like to give a special thanks to N2o Mike as his posts have been very helpfull in this regards. So kudos to you if you're reading this!
Right before it seized up, I was battling the overheating (mid summer I might add) despite having bought a new thermostat, a new radiator, and a new water pump. Let me say I only have a second hand knowledge about cars, and barely know my way around the basics not for lack of trying! As I'm constantly reading up on the technical side of things when I can to further my knowledge base, I just never spent a lot of hands on time under the hood (father was active in the military most of my life so was never around to teach me) haha
Aside from the rebuilt engine, I believe most everything under the hood was stock or of quality there of. Any reccomendations/warnings or pointers would be awesome and welcome
I recieve this new engine on Saturday and I'm going to have everything installed then to see how this new cooling system along with the new MSD ignition kit and electric fan w/ shroud and thermostatic control switch work !
What sort of alternator should I be looking into? I bought a new one but it was of stock quality from autozone, which I'm wondering if it has enough juice to fuel the fan without breaking it's back. I'm not sure the AMP output on it. Sorry. I just know it's of default quality.
Also I'm in need of a passenger (left hand)side window for this 66 mustang coupe, as the last one was broken into. At a local glass place they quoted me on 300 dollars for a new one but I thought I might be able to find one cheaper on line and just wanted to know if anybody knew of any good sources for new or used windows, like I said I only need one.
But so far it's been the hardest thing to track down as I'm not sure if same year model window's but different style would fit aka a fast back window on a coupe window of the same year, or a convertable passenger window on my coupe. Both instances I believe I ran across on Ebay.
I seen a few 65-66 "fastback" windows and was wondering if those were compatible with my 66 coupe window or if any other models are known to fit ...
Thank you for your time .