Discussion Starter
·
#1
·
Thought I'd share some photos and info on my current project.
I've got alot of good info off this site and thought I'd put some back...
is my 69 Country Squire wagon with a 429 in it...
T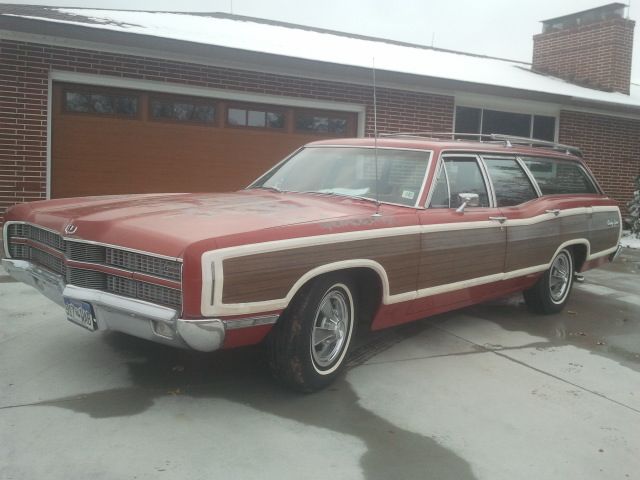 I put AirRide Shockwaves on the front and their tapered sleeves on the rear. Installation was relatively easy and I hooked it all up to AirLift's autopilot I found on Craigslist....
The wheels are Ridlers; the rears are 20x10 w/ 5.5"bs w/ 265/45r20
the fronts are 20x8 w/ 4.5"bs w/ 245/40r20. They fit great, backspacing is perfect. The rear sinks to the stops and nothing rubs or hits. I did have to do very minor clearancing (rolled the pinchweld) on the front dogleg.
The front doesnt rub or hit on anything
Everything works pretty well, and it got me to here...