Discussion Starter
·
#1
·
Well.... since I have been gone for so long I figure I better update on some of the progress I have done to the Gal. being on a limited income I cannot afford $600 for a set of headers and really didn't want to stick a set of cast irons on the motor. The motor came with a set of truck headers that wouldn't fit in the frame rails of the gal so I butchered them.
I had the idea of making a set of tube headers but. quickly DX'd the idea after throwing a few pieces of tube across the garage. Instead I decided to go with a free flowing version of the old ford log manifolds.... yeah... I know.. I may have some scavenging problems... but what the hell. I bought two 8' sections of 2 1/2 inch tube and proceeded to cut the collectors and mounting plates off the truck headers. I then took the old tubes and cut 8 sections 1" long at a 45 degree angle.
I borrowed an old rusty FT head from a friend for mock-up and bolted the flanges to the head then spot welded the 1" 45 degree pieces to the plates. I then used the 2 1/2 inch pipes to slowly cut and assemble the "headers" in the engine bay. Here's the final results. BTW... I have my nomex underwear on for those who want to talk about flow problems etc with my design.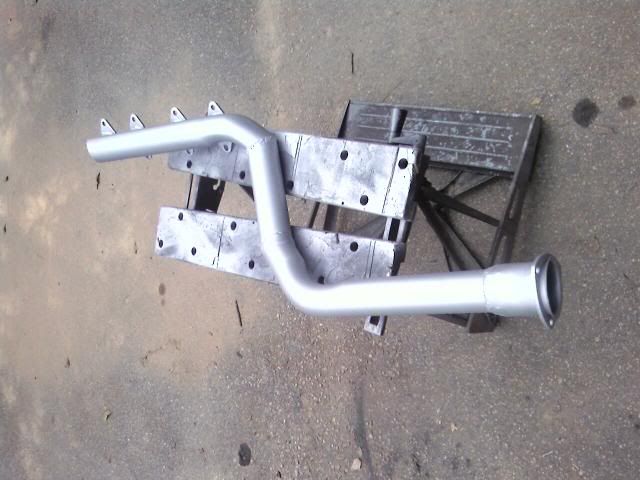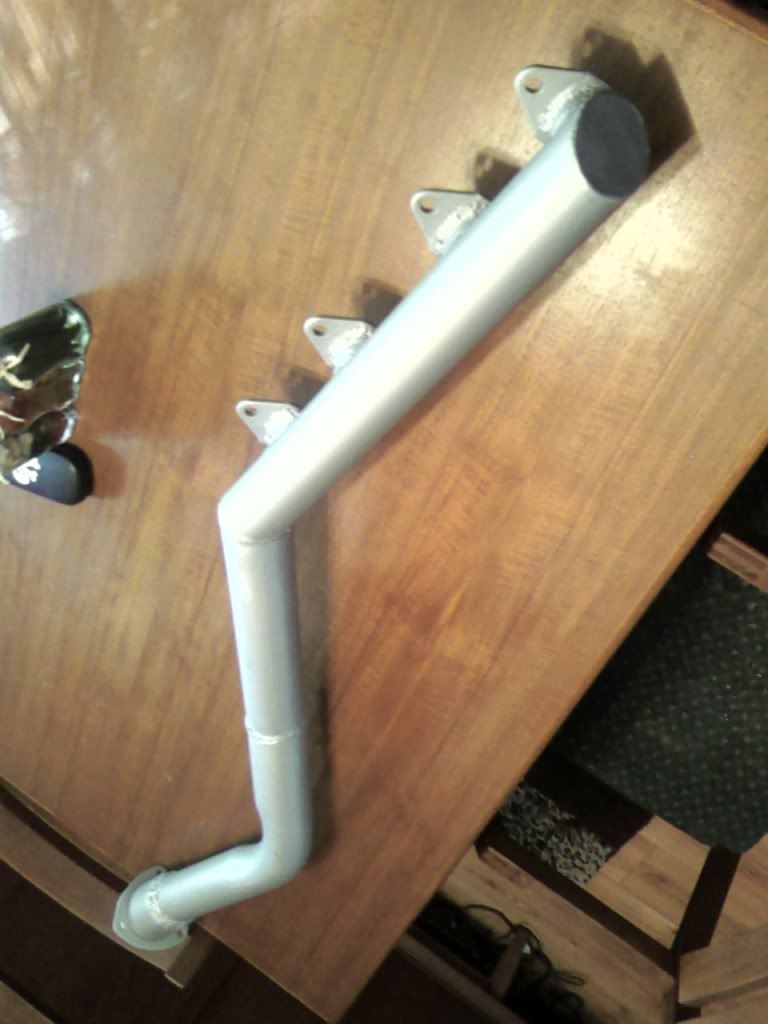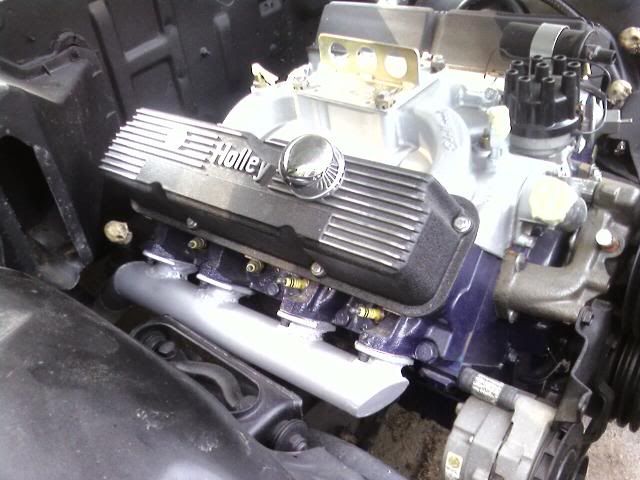 Keith/ Bumble