Discussion Starter
·
#1
·
Struggling to find information on how to take my non-Active-Exhaust 2020 Mustang GT, and make it so that it has the active exhaust valves. Everyone on youtube seems quick to show off what Active exhaust -does-, except for one video I found where the guy simply ripped off the valves and rigged them to show us how they mechanically work...and then on other forums, I'm seeing a lot of confusion of how to actually upgrade to it. Before anyone says it, No Roush Kit...I do not like how it sounds, nor how destructive the install is for the roush set, and would rather make it so that the wiring/programming ends up being controlled from the steering wheel like it is with the OEM option.
Going to upgrade to the Borla ATAK cat-back system (the Active Exhaust version, so that I do not piss off apartment neighbors), but outside of what's included in that system, I'm unsure what parts I need to buy in order to also upgrade to the OEM active exhaust valves. Guy at the parts desk seemed unsure, without me having to buy the entire $2500 kit, which includes the pipes and I don't need those. He seemed willing to set me up with an order for the specific parts I'll need, just was unsure which parts those were. Told me that I could go find out and then bring a list back to him.
I know that after the hardware, there will be some computer programming needing done. So for this post, just looking for hardware information.
Would anyone be willing to shed some light on which parts those would be? Thanks in advance!
For reference, here is the Borla ATAK system that I'm looking at (if links are allowed)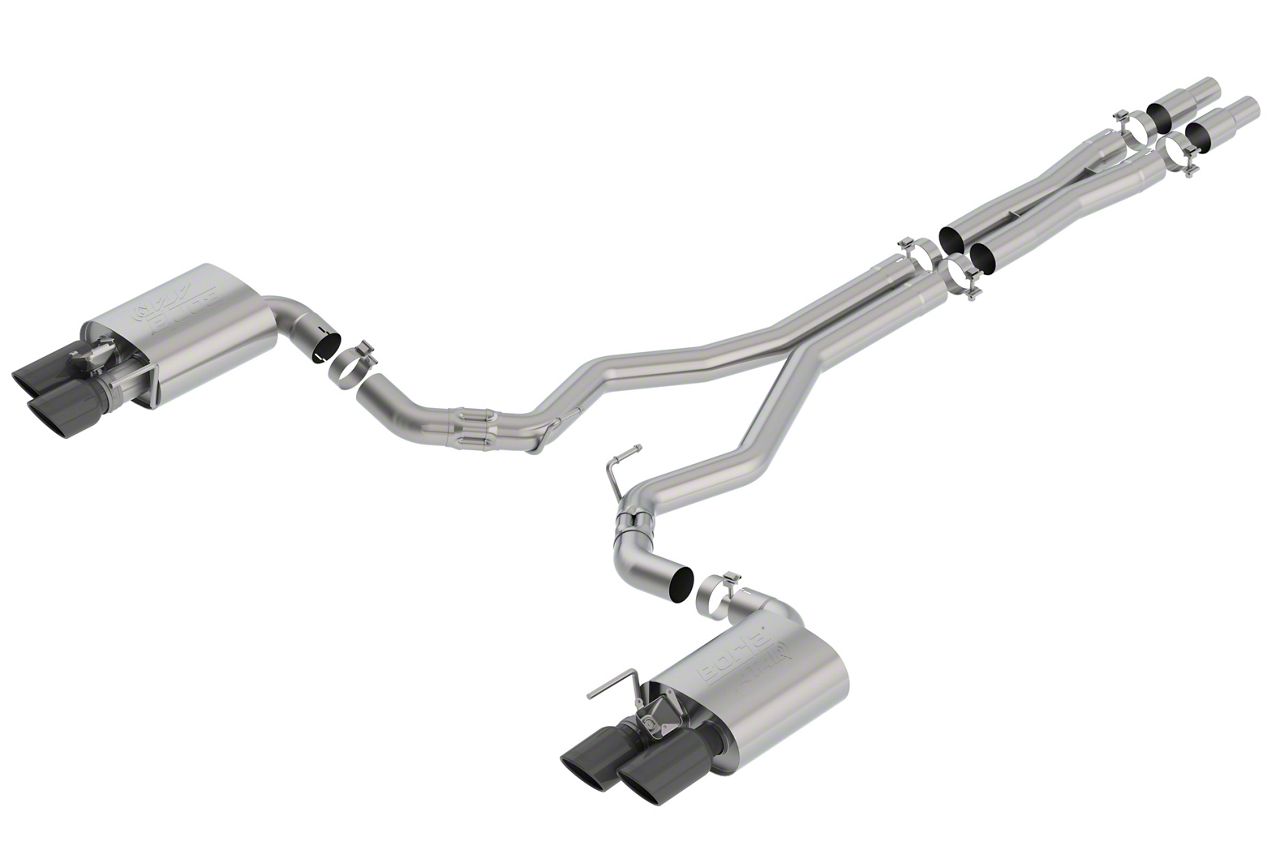 FREE SHIPPING! Impressive Sound. Instead of settling for your 2018-2021 Ford Mustang GT's subpar stock sound, put yourself above the rest and give your Pony the

www.americanmuscle.com