KULTULZ 11-25-2012 0928 HRS said:

I am fascinated by this MERC. Does it have single or dualing HDL?

Can you show a front and rear photo? 385 SERIES power?

Sorry for the thread interruption...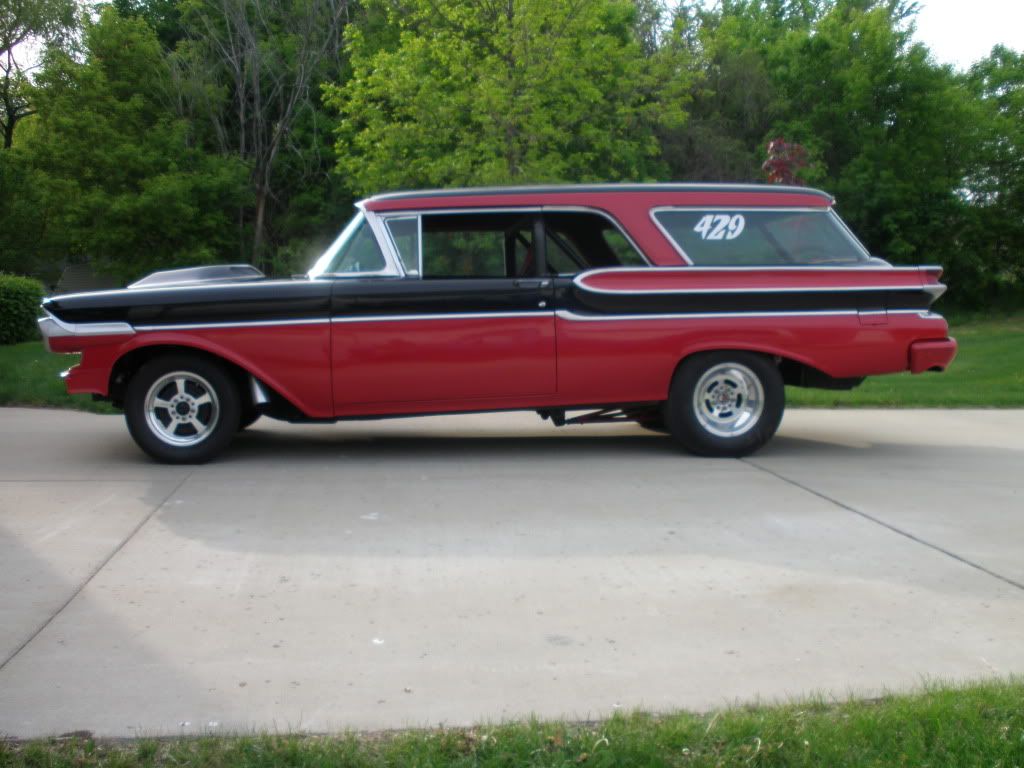 57 merc 11-25-2010 1702 HRS said:

We need to quit steal'n Dans thread or hes gonna get pissed.

Good Guess.............385/545 ci stroker. Them 427 FE's are to expensive beat the sh*t out of at the track every weekend. I'd be kool with a cammer though. Yup, its got quad headlites. Inside ones are ram air Thunderbolt style. I'll post front and rear pics soon.
What is the review going to take, a season pass?