Discussion Starter
·
#1
·
Did not get a lot done this weekend, was a long week at work and I slacked off a bit.
Had quite a few visitors Sat afternoon, enjoy having people to critique, advice even beat me up a bit about my more interesting ideas. ;D ;D
Bruce and Travis even tried some Tig welding, Travis may be a natural, Bruce is more in my league, lots of practice required.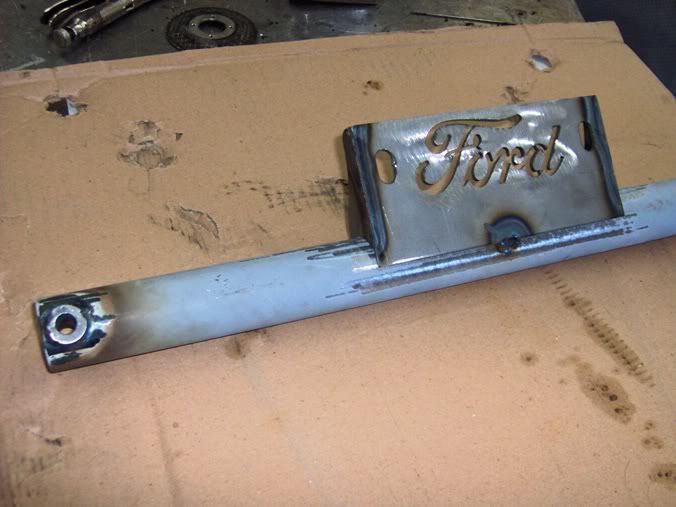 I had found this logo on the internet in the right format to use on the laser so I decided to add it to my tranny mount assembly, kinda subtle since it will be buried under the car.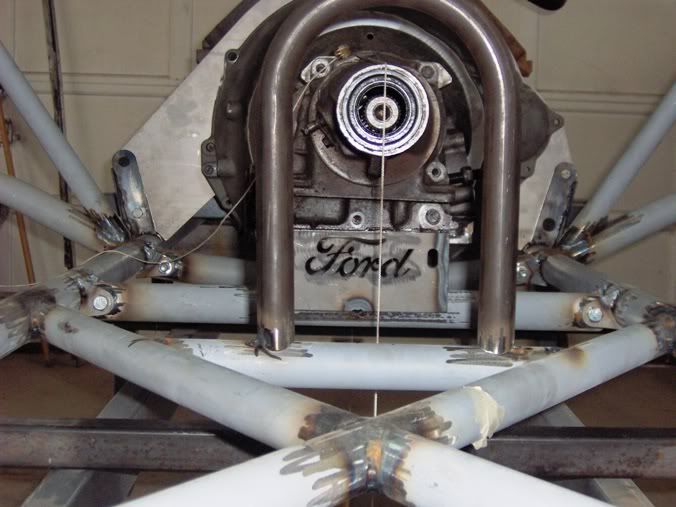 View from the pinion yoke perspective of the chassis with my bit of subtelty in place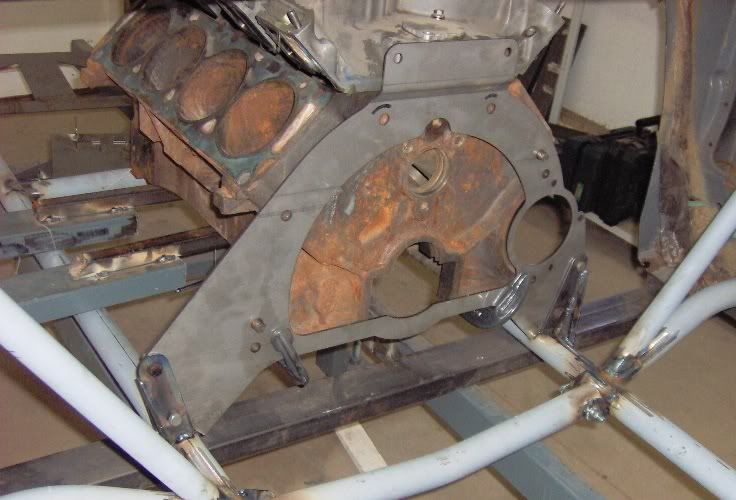 Mid engine plate in place, cut from 1/8 stainless steel sheet. Upper holes will attach to a bracket on a tube that is yet to be installed. Extra bit of rigidity for engine mounting.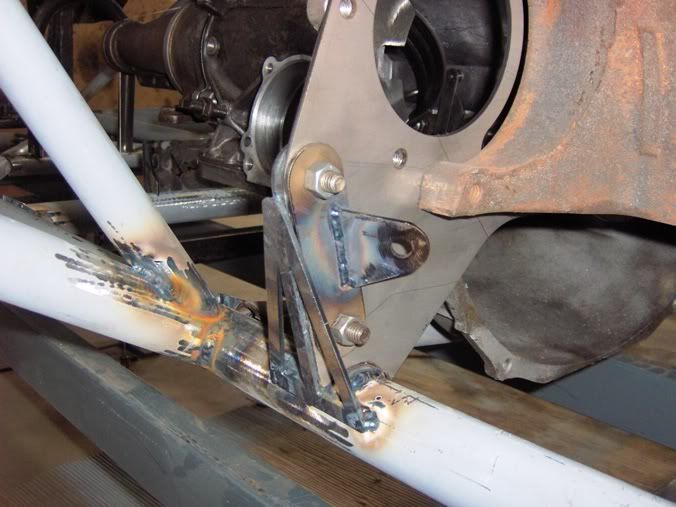 This is the frame mount for the lower side of the midplate. the tab pointing forward is the start of the engine movement limiting. An adjustable rod will go to a tab bolted to motor mount holes to keep engine from moving on the plates. One will go on each side of the motor.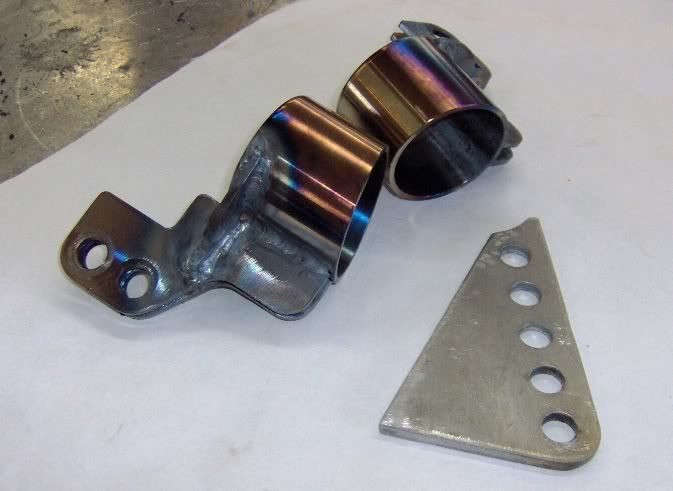 The cups shown in the pic are for the top of the Strange struts I will be installing. After listening to racers complain about the limited height adjustment in the Strange(only 3 inches of travel) strut equipped cars I decided to make the front adjustable for height. The bracket shown is welded to the frame and the cup assembly bolts to it. The whole thing gives me a few inches of ride height adjustment.
Anyone who is wandering around PEI on most Sat's I am in the shop and would be happy to see you.