Discussion Starter
•
#1
•
I have heard a lot of different numbers thrown around when I ask what size bias ply tires came on the 1964 Galaxies. I talked to Greg Donahue today and he said V6's and small V8s came with 750x14 and all big block V8s came with 800x14. I would argue his "hard and fast" rule is incorrect.
I've done a lot of research and I think I have some concrete evidence using original window stickers. I was only able to find three window stickers, but they start to tell the story.
Here is a 352 with 750x14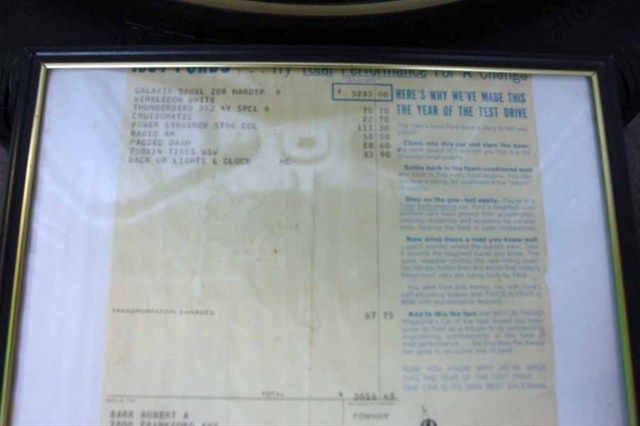 Here is a Thunderbird 390 with 750x14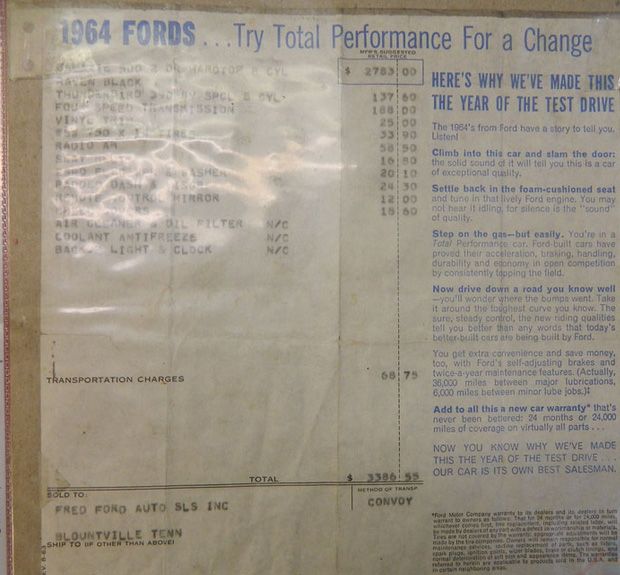 Here is a Police 390 with the "overside" 800x14 upgrade
It's well known that the wagons also came with 800's, and 427 cars had a larger Kelsey Hayes 15" rim and tire. More images of original window stickers are happily accepted and encouraged!
Thanks to everyone for answering my questions for the last nine months. Hopefully I am able to add some value into the system now!