Discussion Starter
•
#1
•
Hello everyone.
My father and I recently acquired a '66 Ford Galaxie 500 and plan to do a restomod kind of thing to it.
The car has 123k miles. It has a rebuilt 289 with a 2 barrel carb, with an auto tranny.
It seems to be in excellent mechanical condition, other than a few wear and tear items (shocks, tires, etc.)
It's been in one or two minor accidents, as far as I can tell. The front and rear bumpers are slightly bent in, the grill is bent a bit, the fender has a dent. There are a few minor dents and dings threwout the car, nothing major.
We don't plan on having an award winning show car, just a nice daily driver that wouldn't feel out of place at a car show.
The progress will be slow. Money is tight at the moment.
My father is a welder and pipefitter in nuclear power plants across the country, he just recently left for Tennessee. My mother goes for back surgery in a few days, so I can't work for now as I have to take care of her.
We got the car in basically a trade deal. My father did some work for the owner of a garage. He had this car, my dad and I saw potential in it. We gave him a chainsaw and weedwacker with a combined worth of about $400, we got the car in return.
We have also worked on two other vehicles recently. My first and second vehicles, a '79 Chevy K20 and a 1999 Subaru Impreza. Here are picture's of them, just as examples of what we have done before.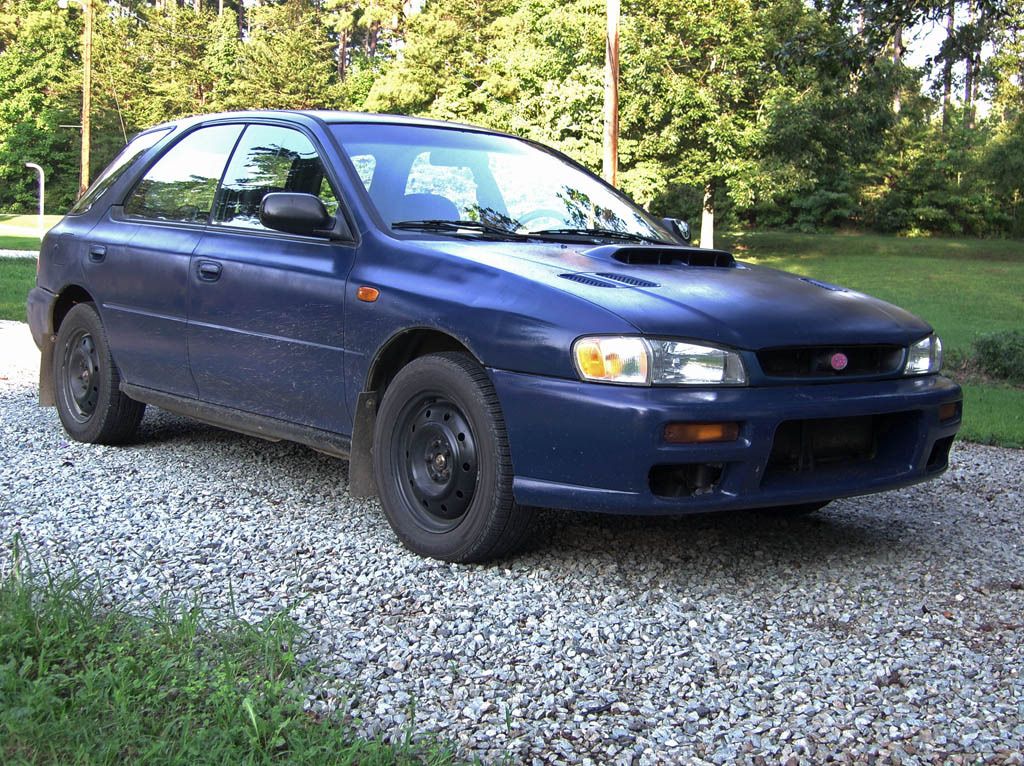 '99 Impreza. Original paint was rough, clearcoat pealed. Repainted with Navy Blue self leveling paint. Paint has a bit of a texture to it, but will work as an amazing undercoat when we repaint it again.
'79 Chevy K20. Repainted, just spraypaint. Took it to a few shows for fun. First one I got 3rd place in 4x4 trucks class. Second one I got 2nd place in the same class.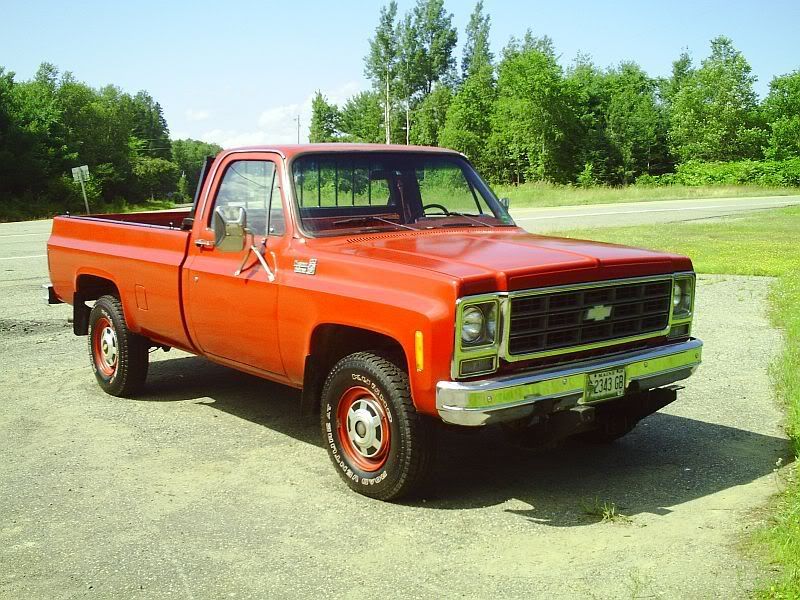 Work to be done on the Galaxie;
Fuel tank sending unit
Wheels and tires
Freshen suspension (shocks, bushings, whatever else)
Fix dents, dings, straighten bumpers, etc.
Fix radio
Replace misc parts (dome light cover, windshield washer bag and pump, etc)
Brakes (I'm thinking adding brake booster, dad thinks he wants to convert to front discs)
Convert distributor
Switch from generator to an alternator
Possibly switch to a 4 barrel carb? The idea's been thrown around, unsure yet
Dual exhaust
Work that's been done;
General cleaning
Replaced headlight
Fixed hole in gas tank
Put on temporary wheels and tires
Oil change
Now, onto pictures:
As we got it;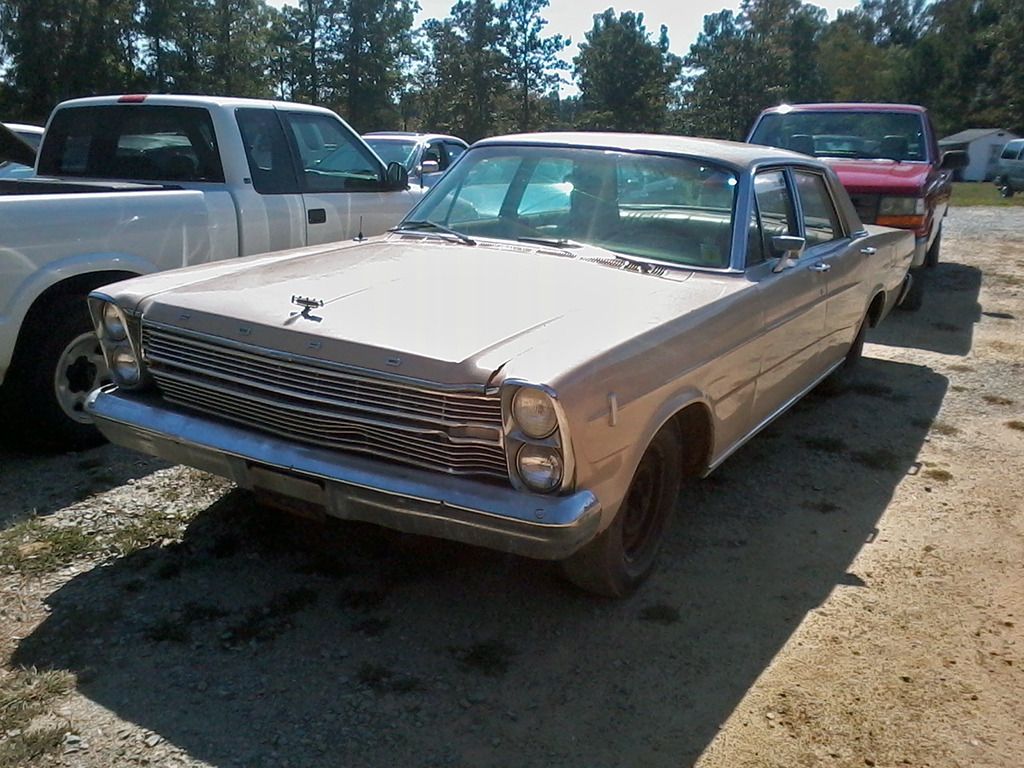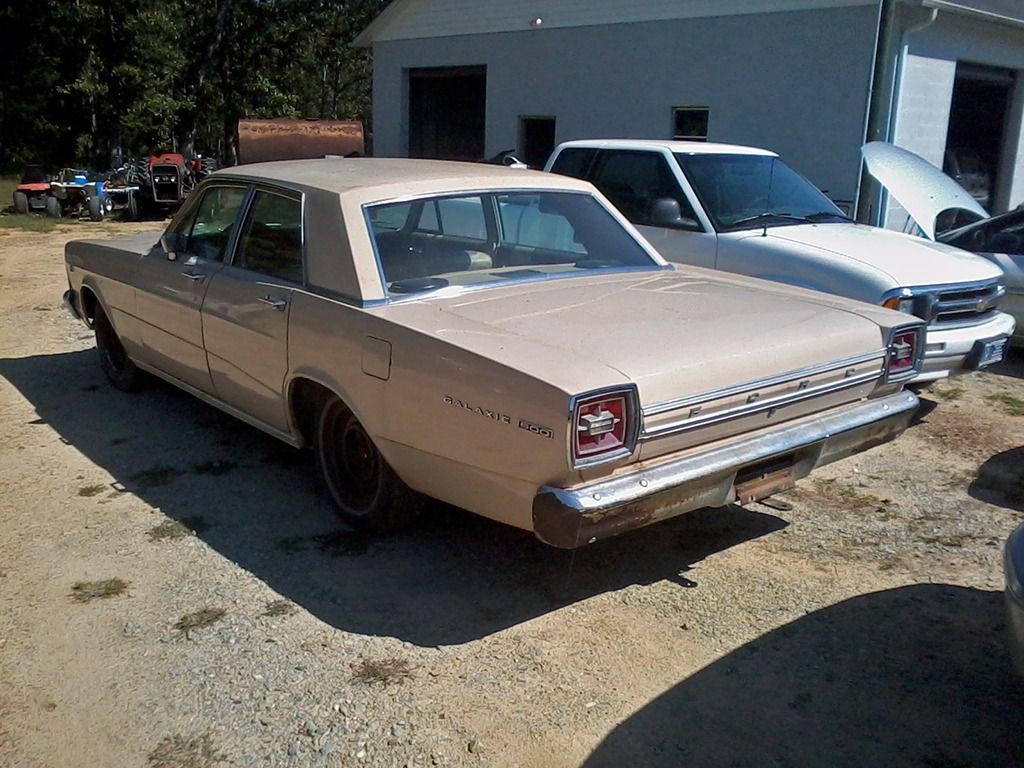 After we brought it home. I quickly washed it, but it didn't do much.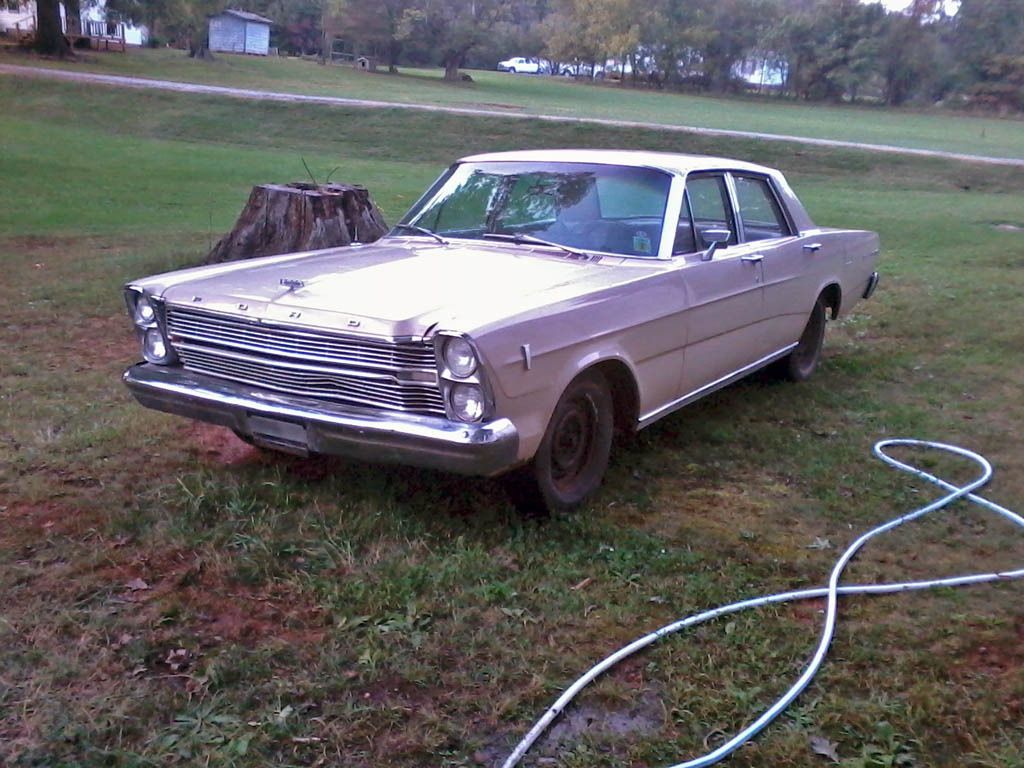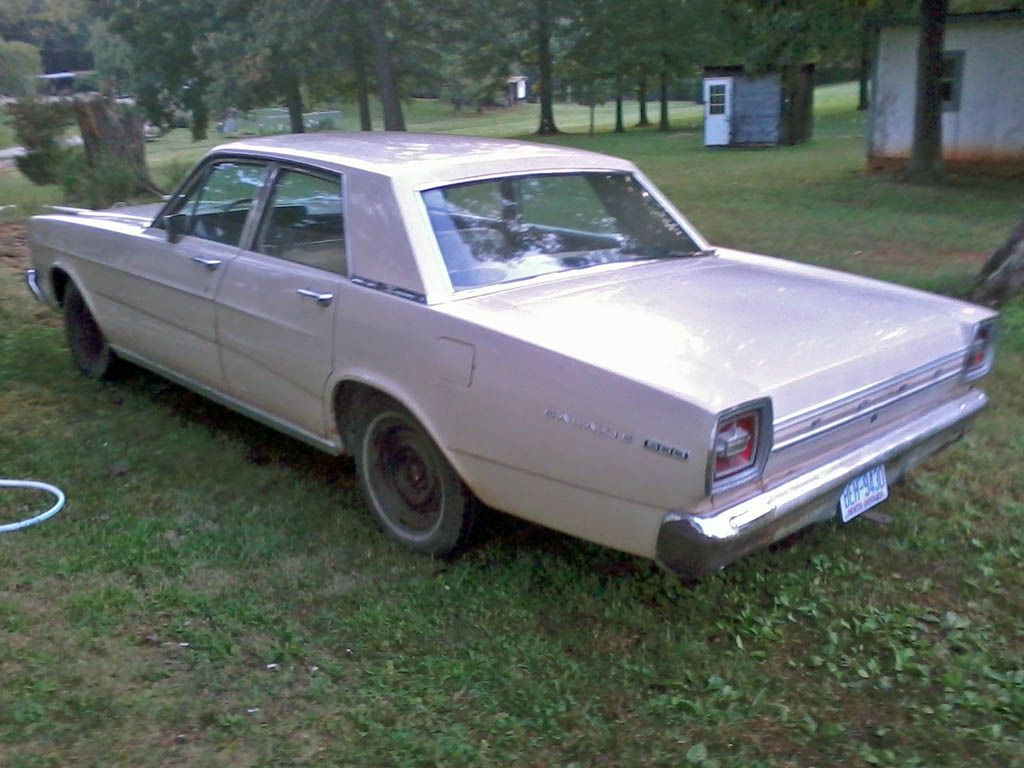 Now today, after I vacuumed it out a bit. Sorry for all the poor quality pictures. I haven't taken the time to take proper ones with my real camera.