Recently went "big time" and picked up a used 24' enclosed trailer. It was owned by a cycle shop who used it to haul show bikes around and advertise their business. They are no longer in business and the owner doesn't care what I do with the decals. The trailer has all kinds of decals on it and I am removing most of them. Here is what it looked like before I started removing some of the writing: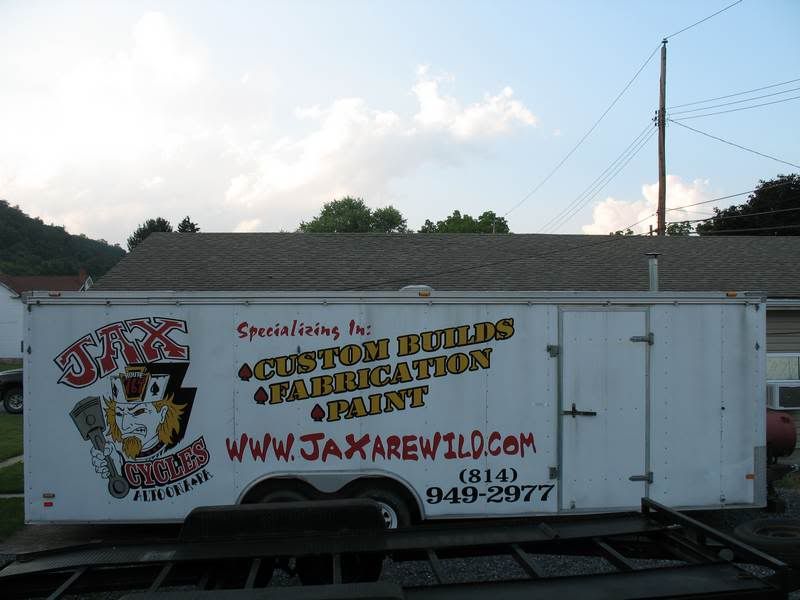 Here is what the front and rear look like after I removed the extra writing: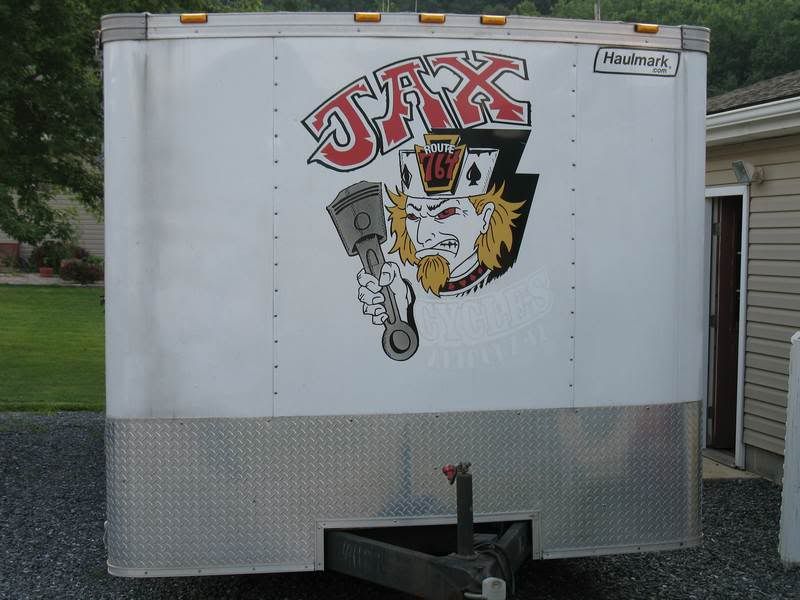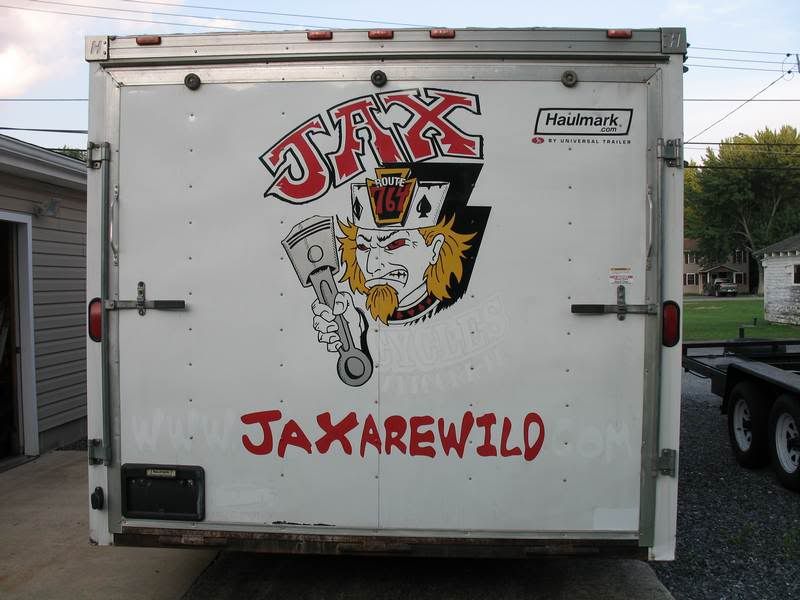 On the LH side I have removed about 1/2 of the writing and still need to remove all the upper writing that pertains to the shop's services: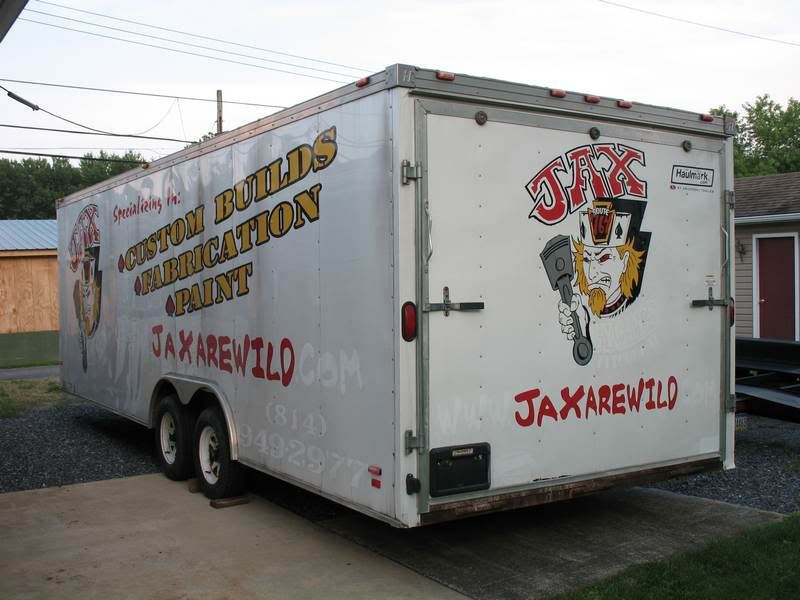 The 4 Jax Jack decal's are in pretty decent shape all around the trailer (and I sort of like them.) I removed the WWW and .com for the old defunct website, but have left the "Jaxarewild" part (at least for now.)
I have 2 general questions: What is your opinion of the Jax Jack decals?
How about the "Jaxarewild" decals? Keep, remove, or remove 2 letters and then it would be "Jax R Wild"?
Or just remove everything, clean it up, and put on big ole "Ford" decals instead?
Ideas? Comments?