Got a frame from a 66 galaxie 4 door, to put under my 67 fastback.
The 66 frame need 2 repairs then its off to be blasted and painted.
the front passenger side part of the frame that the bumper mounts to has a lot of erosion from battery acid. and the passenger side rear looks to have suffered some damage at some point in time.
fortunately as bad as my 67s frame is these 2 sections are suitable for grafting onto the 66.
The 67 body is off the frame as well.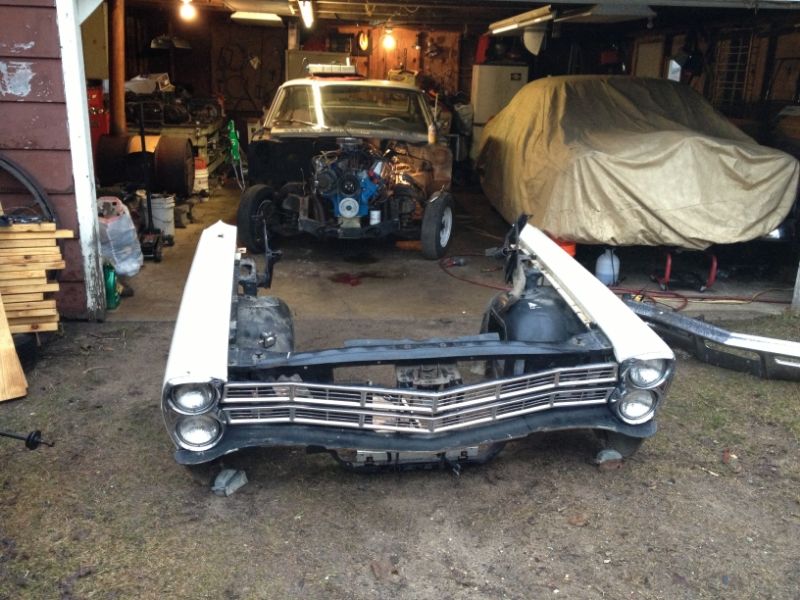 The 67 body is currently resting on a home made body cart.