Well it's officially fall now & time to start getting the car ready for Spring. I bought this at the end of the summer & it's the first non-modern car I've had in a long long time. Here is a picture of my kid & the car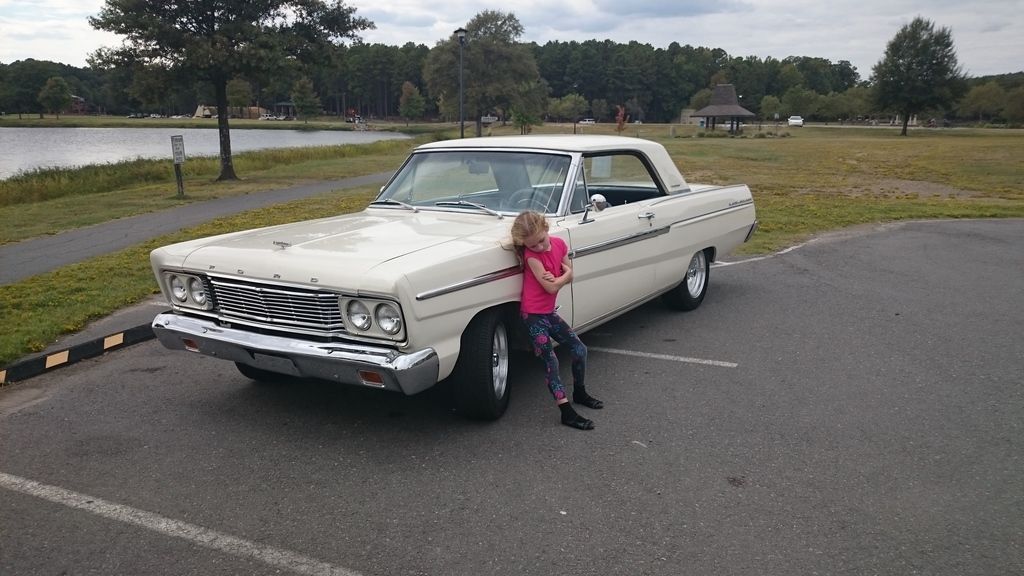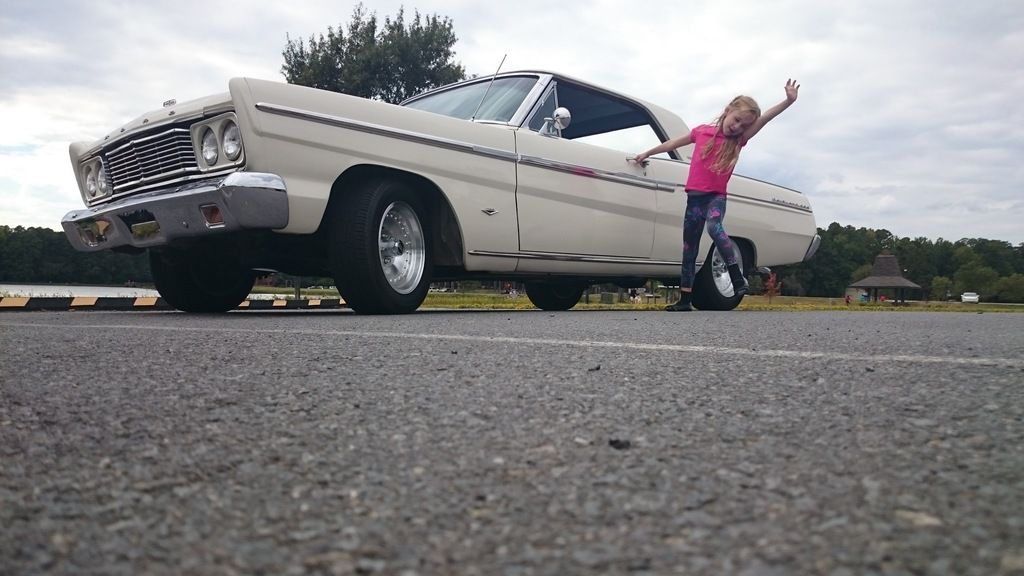 and here is the inside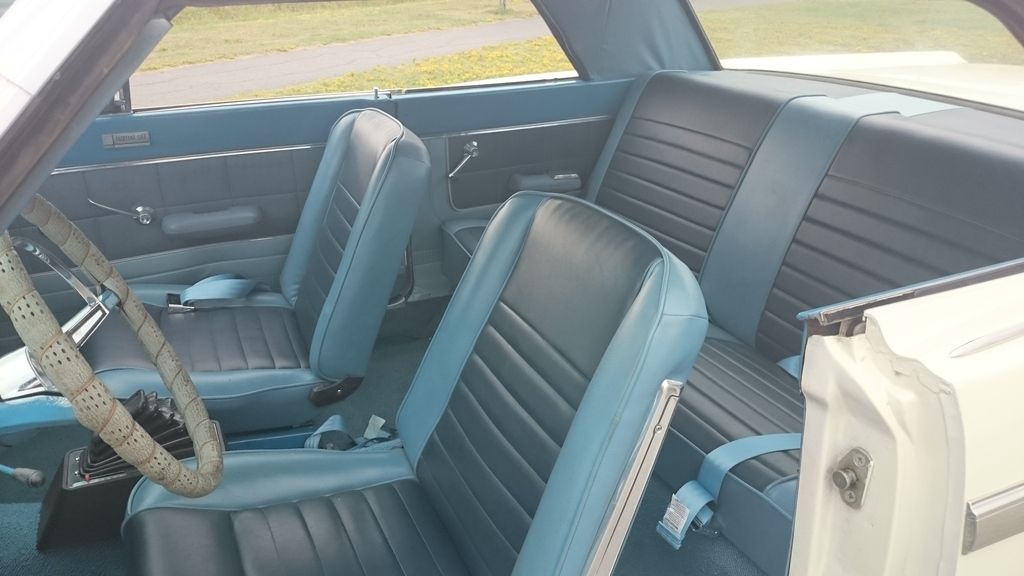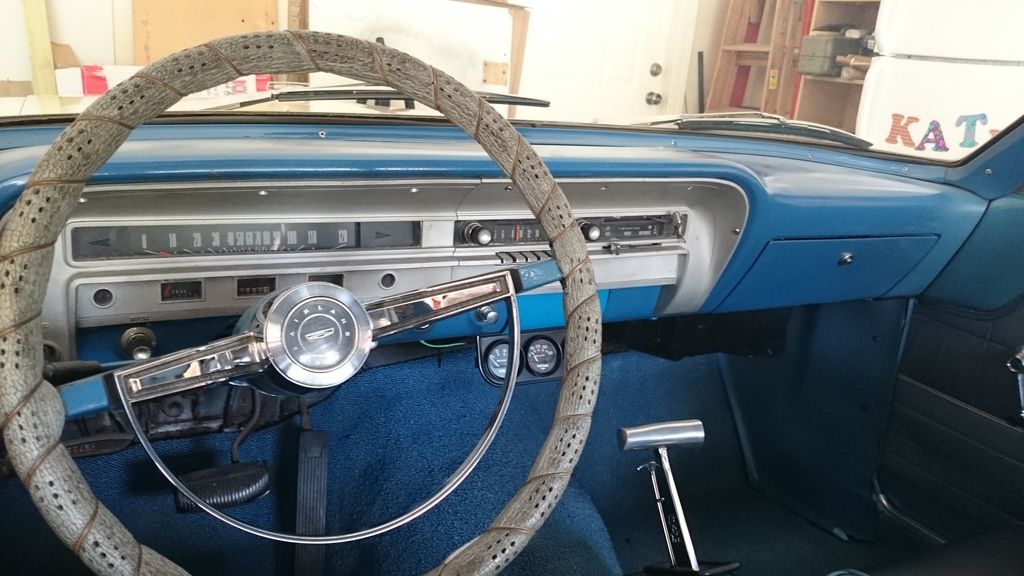 These were taken before I really did anything to the car. It came with the interior done (Mustang buckets) and the car repainted. The car is pretty clean overall no rot and body filler. I've done a couple small things since (fixed a couple minor trim & interior pieces that were missing or in poor shape, replaced all the rubber fuel line & sender, made new side panels for the trunk floor, added a tachometer & rear seat belts) but now comes the big money. I ordered new power disc brake, suspension & rack & pinion parts today. Over the winter I hope to post pictures of my progress as I attempt to make a 50 year old Fairlane stop, and turn much more like a modern car. I know I won't get to say 2015 standards but heck if I can bring it 1990 standards I'll be stoked. Along the way I may do some sound deadening & make a custom spare tire mount.
Future plans after the before mentioned call for new door cards, some kind of basic sound system (nothing nuts), minor trim pieces that are missing, and new weather stripping. Far down the road (after the before mentioned is paid off & my truck is paid off) I hope to swap out the drivetrain for a 347, a beefed up C4, and a 9" rear. The car runs well now so it is not a priority.
The goal is not to build a show car or a race car. The goal is a nice family car that can stop, turn and accelerate well. All while being relatively safe and reliable. I am not doing a restoration but I want to keep the feel of a 1965 Fairlane. Maybe a 1965 Fairlane as it would have been in say 1990 if it was fixed up nice. So no air-ride, digital gauges or modern fuel injected motors. I'm always open to positive suggestions. Hope you enjoy what follows.