I bought this car 11 years ago from the wrecking yard. It had 67k original miles on it, in excellent shape except for the rear pass door had some minor damage, and the starter was bad. I picked it up for $200. I worked at the wrecking yard at the time and when it came in, I jumped all over it. They didn't want much for it because "Nobody is interested in 4 doors" they said. It was my daily driver until 5 years ago and I decided to repaint it......The project has snowballed over the last 5 years from just a paint job into....everything else!
List of mods:
Shaved-
- Handles, trim, emblems, antenna, and rear bumper (roll pan installed)
-Welded and smoothed body seams between back glass and trunk lid, also welded and smoothed seams beneath tail lights.
-Fiberglass front bumper
-AOD and 5.0 HO full roller motor, 2.5" exhaust, aluminum rad, keith black pistons (~10:1 cr), 1.7 Crane roller rockers, Weiand Stealth intake, Edelbrock 1406 600 cfm carb, shaved heads, decked block, ported E7's, Procomp electronic dizzy with high energy coil, Shorty headers, 3000 cfm elec fan, functional ram air
-Custom stitched interior
-Not painted yet (trying to find a booth) but color schem is 2 tone, black on top, pearl white bottom with a 1/2" wide green stripe to split them (the new ford fiesta green)
-Wheels and tires- Fronts 235/45/18 18x8.5, Rears 255/45/18 18x10 OZ Opera II 2 piece wheels, custom adapters/spacers to fit 5x112
-Custom made tail lights
ALL the work has been performed by myself aside from the interior and the exhaust. I built the motor and did all the bodywork (hence the 5 years...marriage, babies, and home ownership take first priority) I miss driving this car so I am very eager to complete it....this year!
Here's what I started with 5 years ago
After a little sanding, welding, and filling...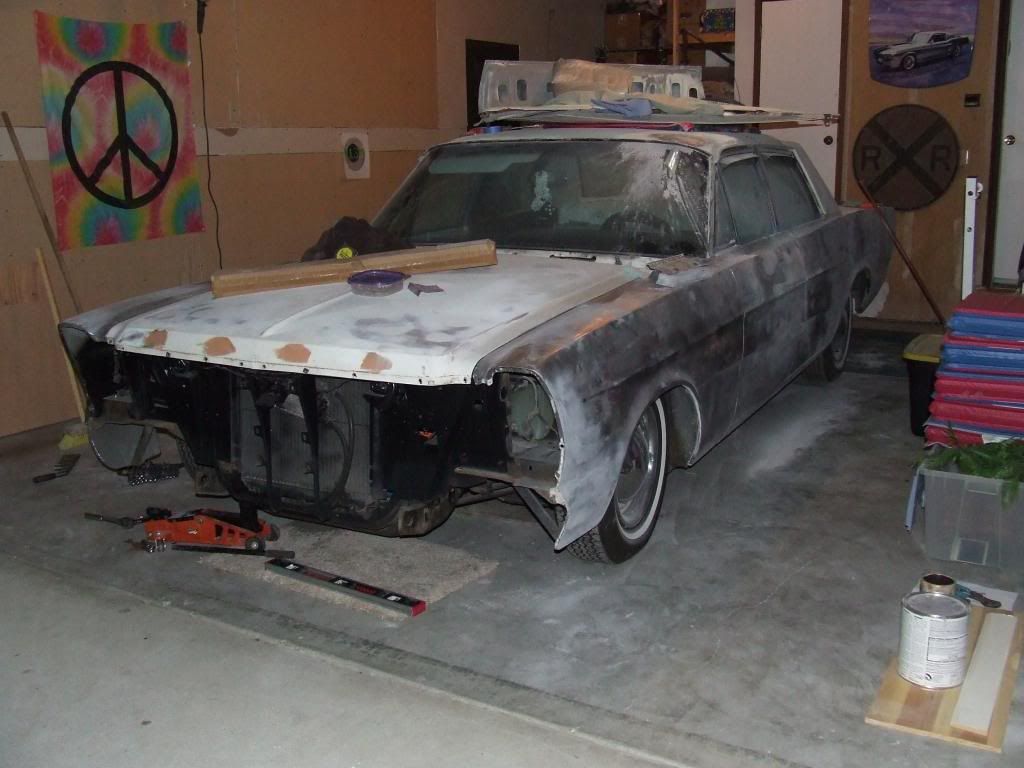 After the first coat of high build primer...with the old wheels...
During second round of block sanding...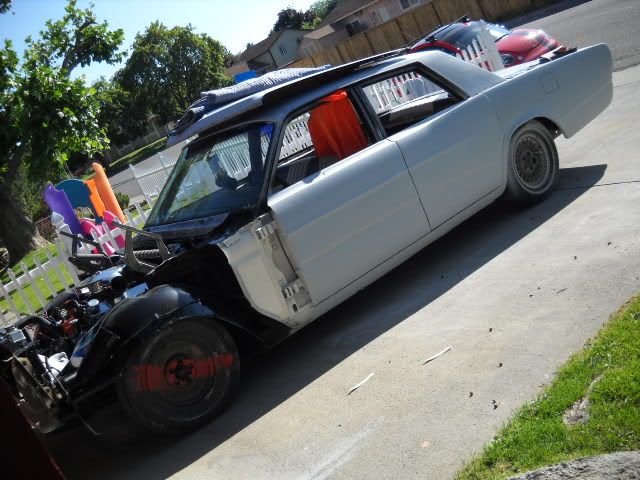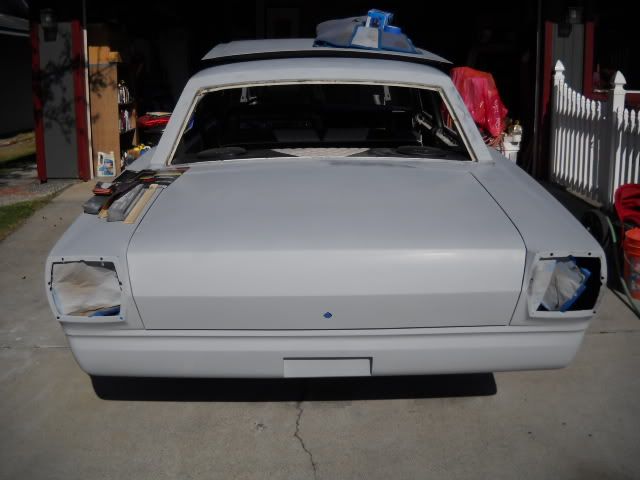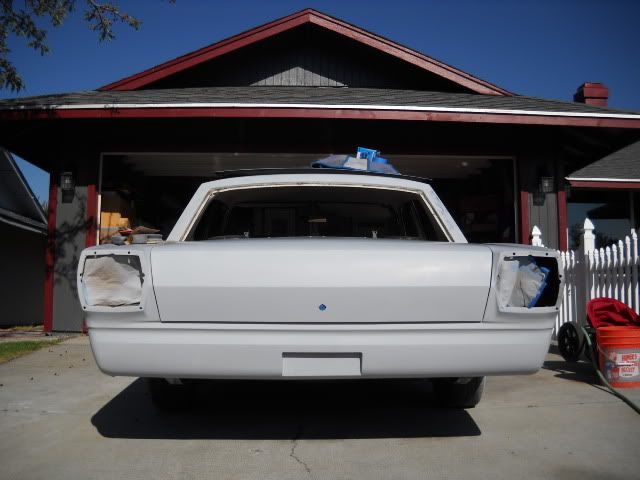 My ram air setup but not quite hooked up yet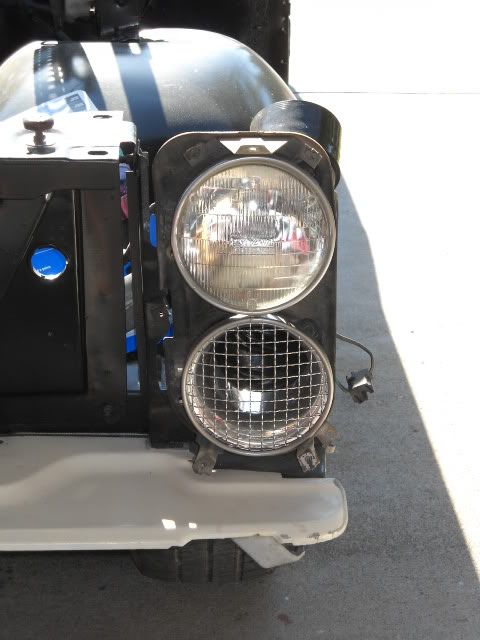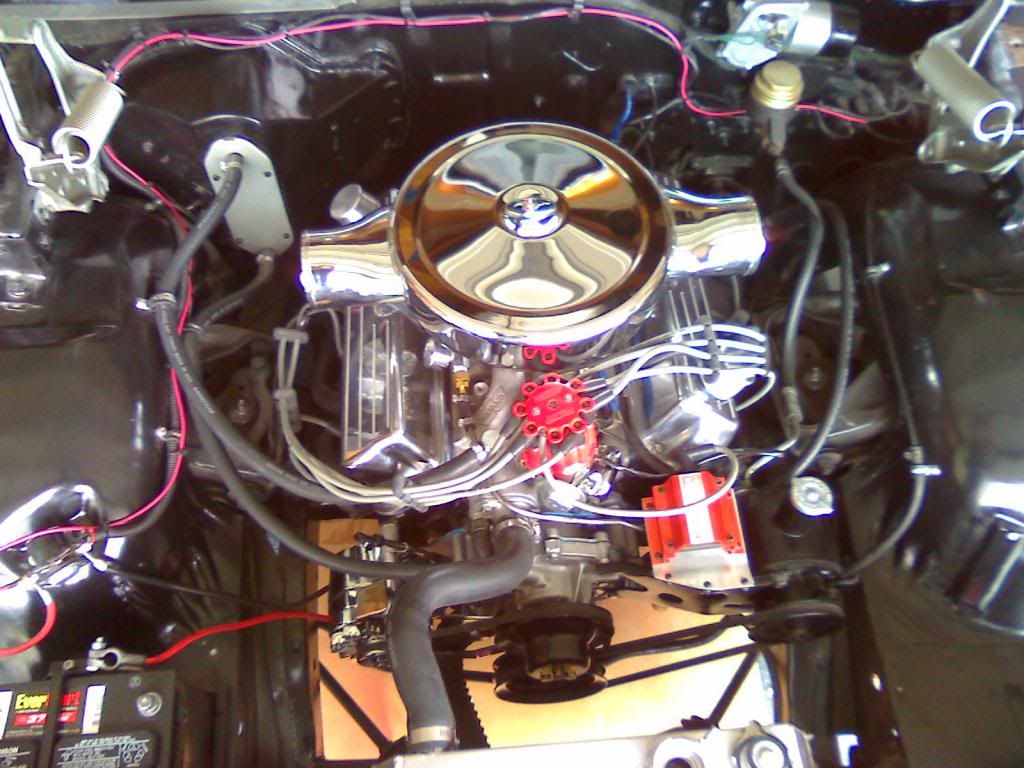 Yanked the 289 and cleaned up for the new 5.0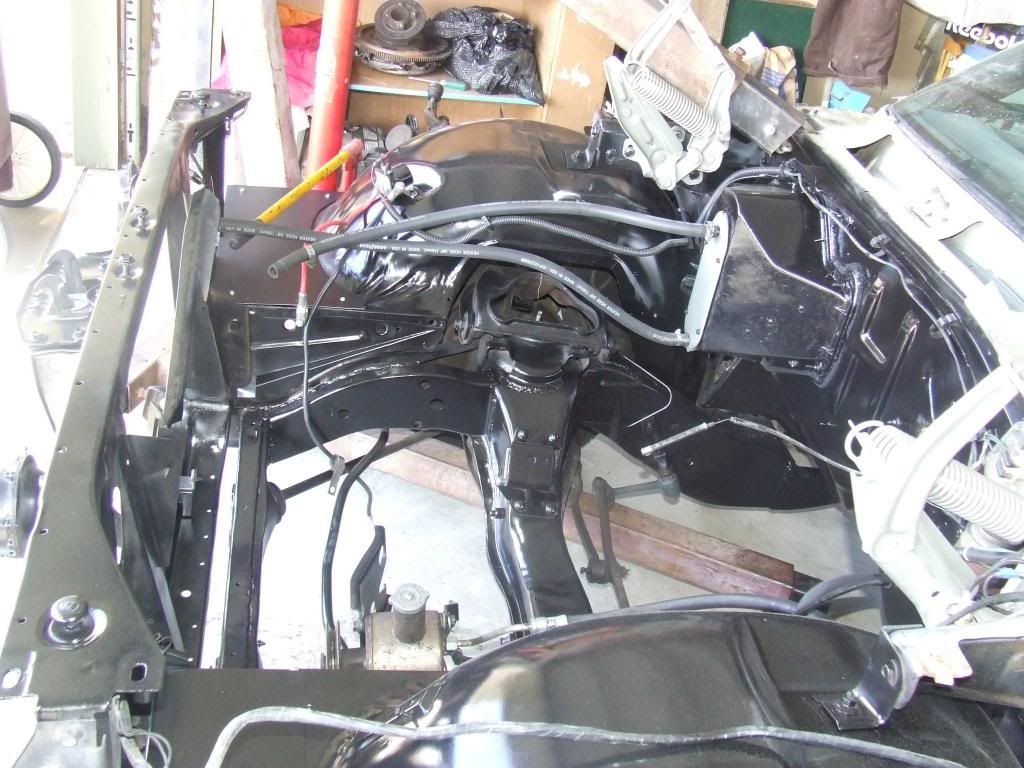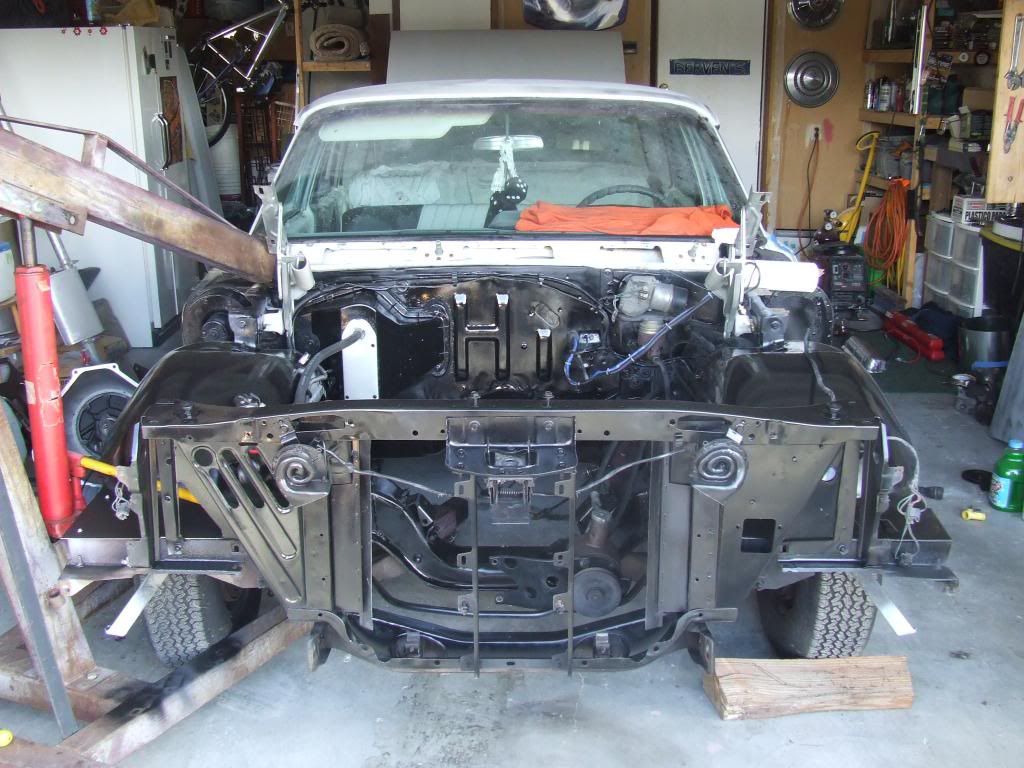 My new tail lights I made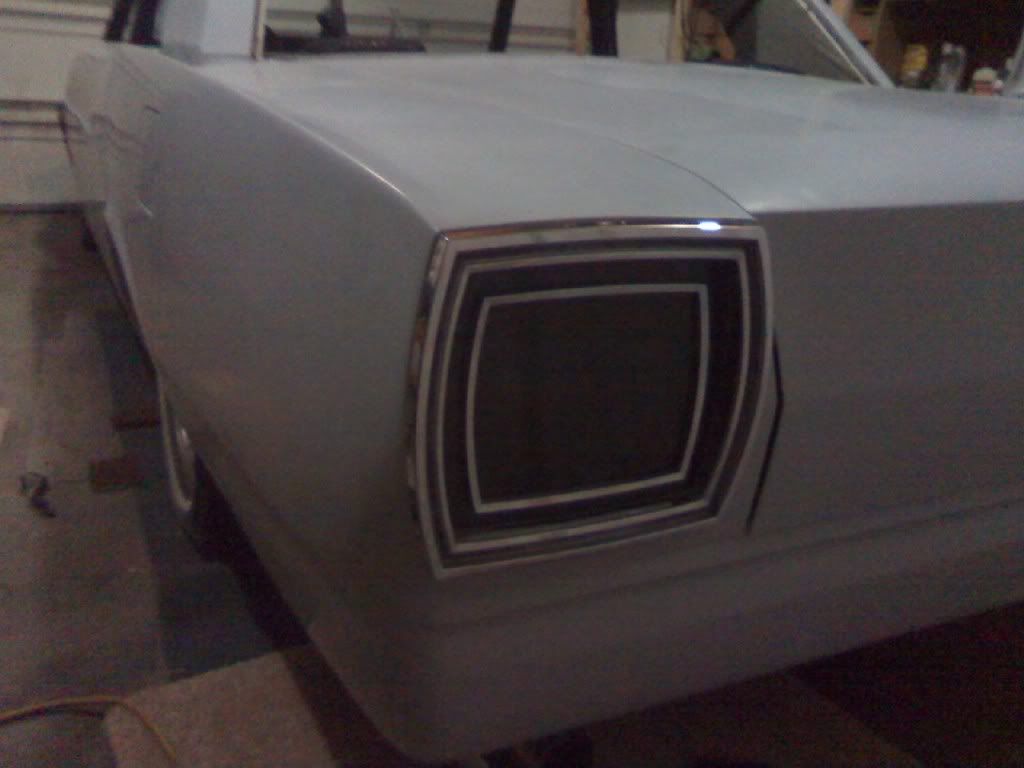 New wheels installed. Cut front coils, rear coils from a 97 Pontiac Montana minivan dropped the rear about 2"