Discussion Starter
•
#1
•
ok so soon ill post all the pics of my progress. but heres a bit of history since ive bought it.
as most u already know (a post from when it happened)
so driving my black 68 f100 short bed style side Friday, and this white chevy blazer swerved right in front of me, trying not to clip the car in front of 'it' while on the highway. i tried to avoid hitting it but both of us ended up sliding out of control along the highway. the blazer missed the guard rails.... but my truck didn't. i hit them probably going 50mph. it spun me around then the back end of my truck it the rails. and thats what stopped me. by the time i got out of the truck the blazer was long gone.... i hate chevys
well im alright so thank God for that, worse could of happen.
the whole front end needs replacing. fenders, inner wells, grille radiator core support, hood now has a dent in it but it could be fixable. bumper is bent. passenger side wheel is gouged. both doors tweaked abit. tail light quarter is bashed in. and i musta bend one of the twin eye beams cause one will is turned in.
all fixable, and most needed to be patched or replaced. but i would of liked to of enjoyed her for a while before starting the restoration.
]
i just hope and pray the frame is tweaked. i can see dents and scrapes of where the bed and hit the cab. the driver side of the cab is sunk down about a 1/2 inch. the front cab mounts look to have taken some punishment. i just hope the driver side mount is compressed abit. the mounts needed replacing any how.
everything else seems to be fine.
ive never been one to 'what if' things that happen. but im pretty sure if i had a booster with disk brakes, and non-power steering. i think the out come would have been better. idk
do they make front/rear sway bar kits for these trucks
so its a forced restoration.
Before: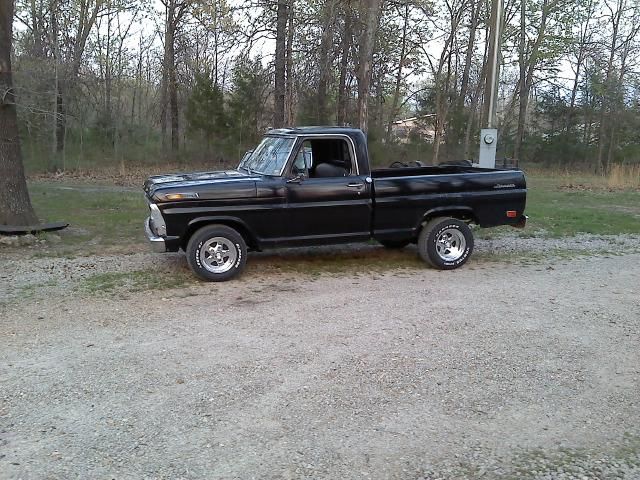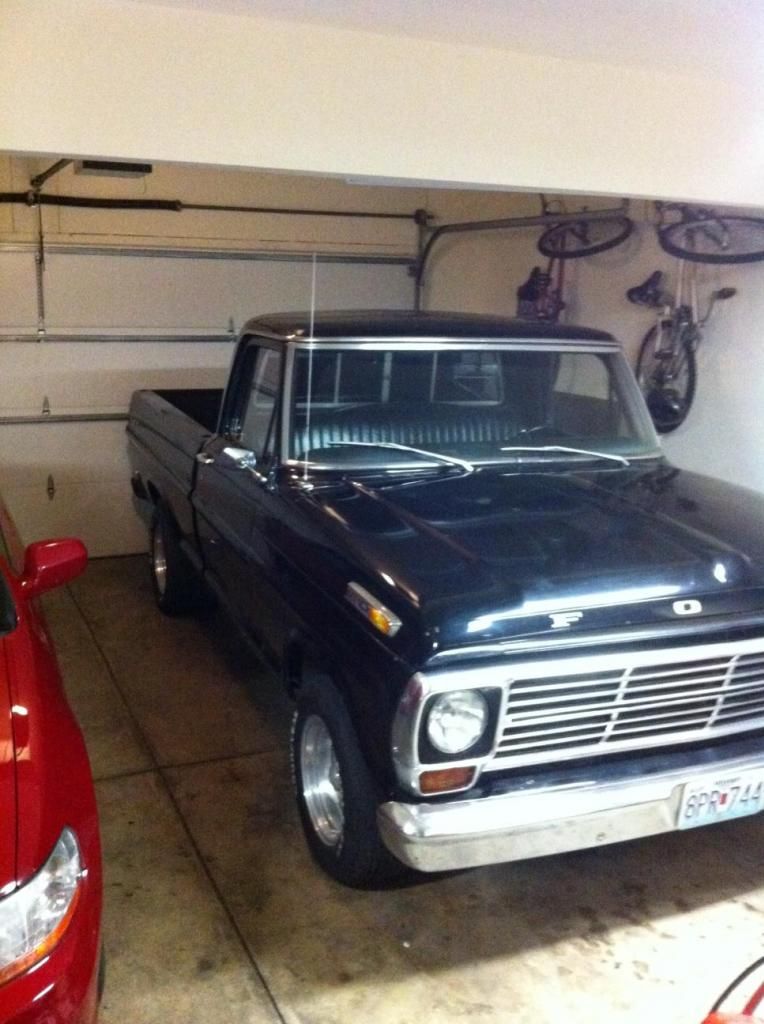 After: