Trying to get the dash panel sorted out in the wifes 65..She got it with two non matching gauges of different sizes..Since the tach was the full size of the cutout I couldn't replace it with anything smaller than a 3 3/8ths size gauge..That size is pretty limited other than speedo's and tachs...So that made it difficult to match it up with something the same size on the other side.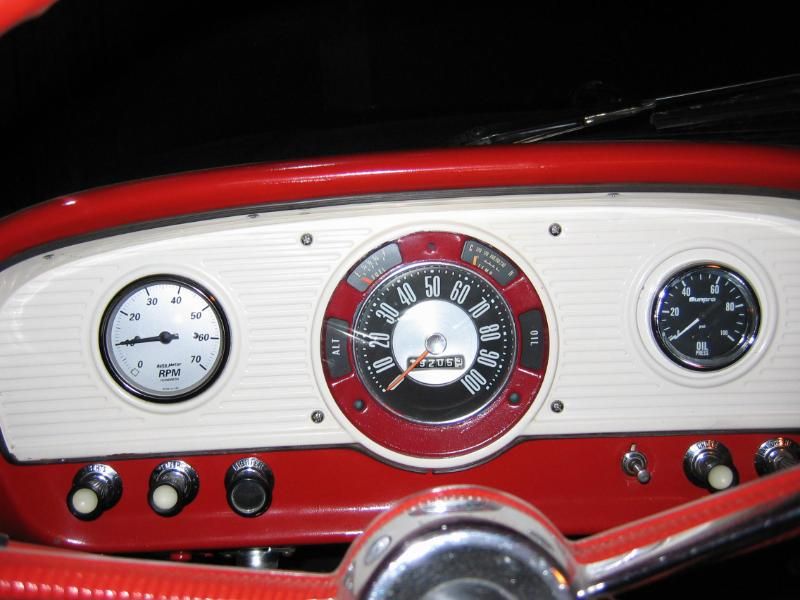 So I picked up another instrument panel at a swap meet.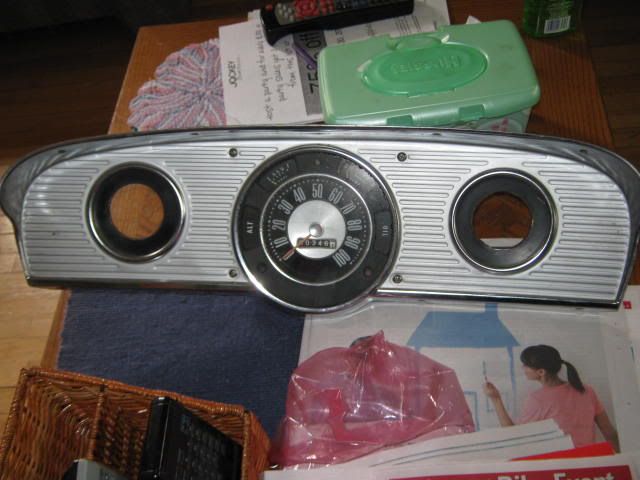 Now for the dilemma..We are looking at two different sets of gauges...The american muscle series has the brushed aluminium look very similar to the original speedo..But it doesn't have a small sized tach and the gauges are not mechanical(which I like)..I do like the look of them though.I cut out some pics of them just to get an idea..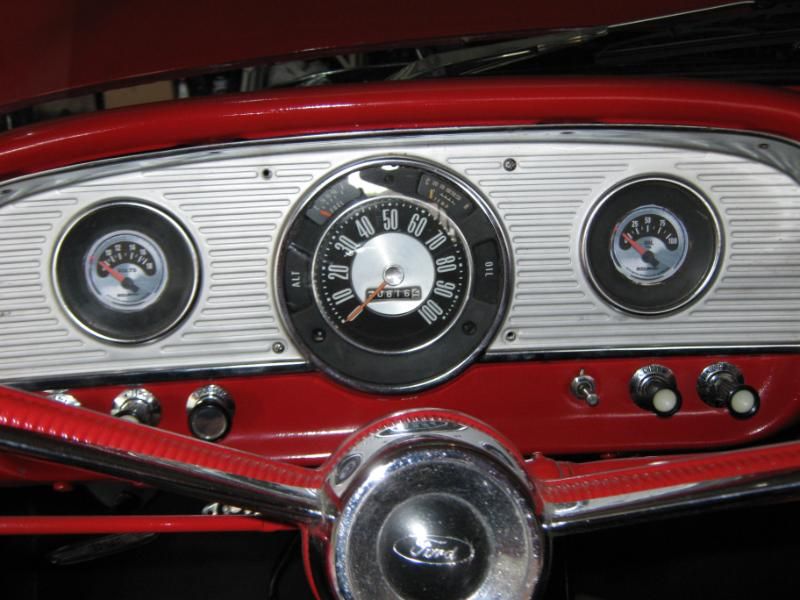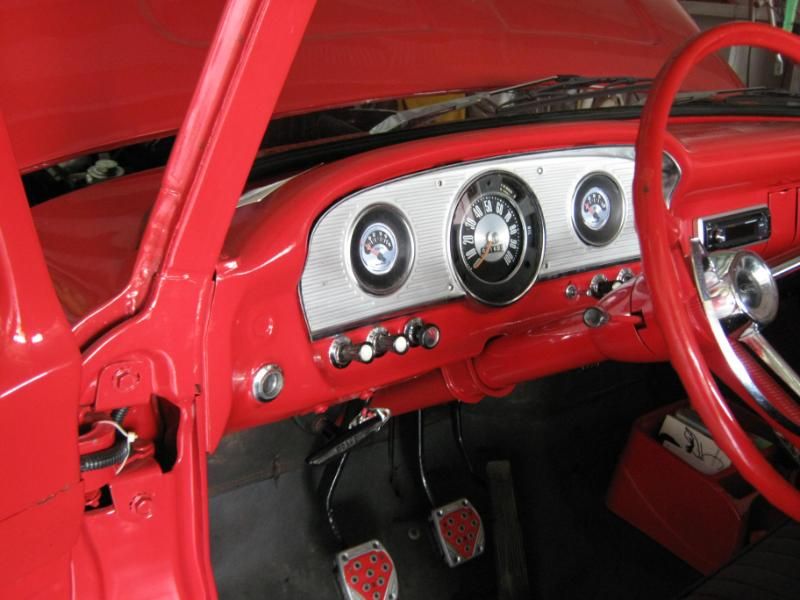 Here is the other set of gauges(autometer designer black series) which does include a small tach which I was going to match up with an oil pressure gauge.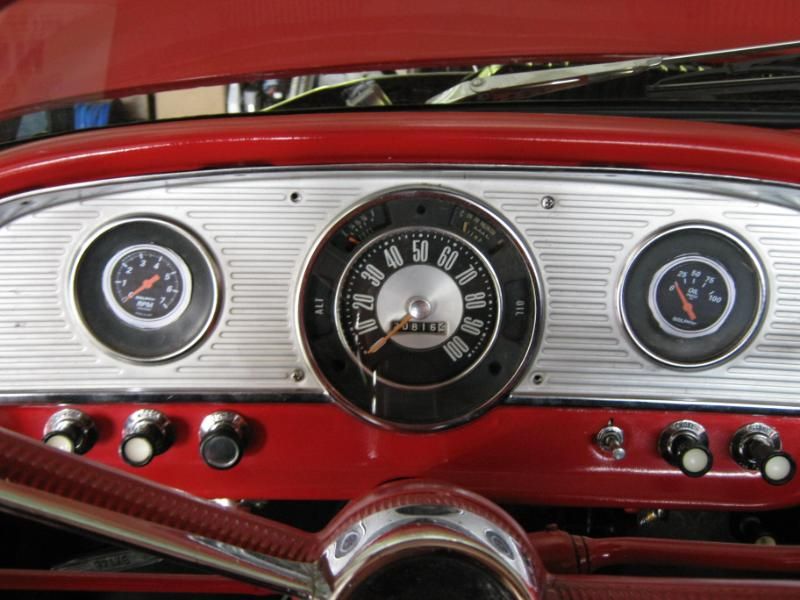 Here is another pic with one of each.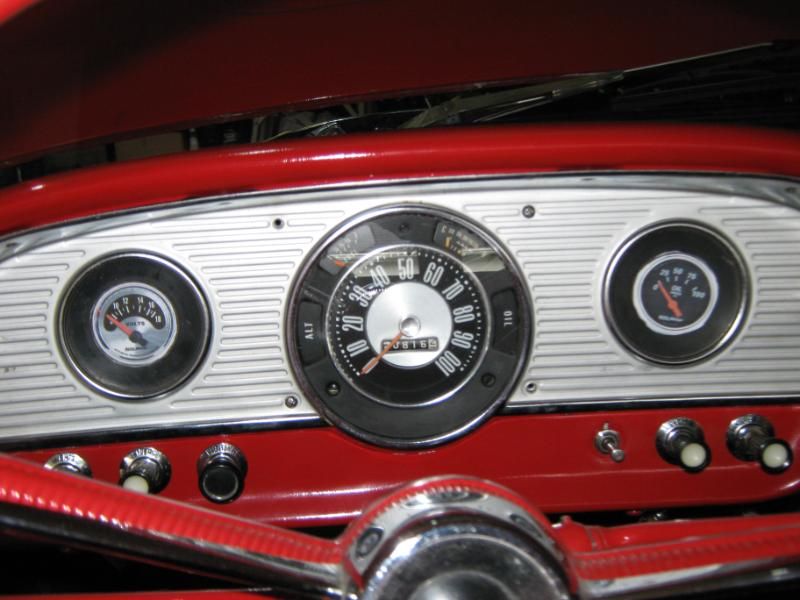 Which set do you like better?..The part that sucks is if we go with the american muscle series we wouldn't have a tach and the wife isn't big on the idea of an add on tach somewhere else..