Discussion Starter
·
#1
·
Just picked up a 63 Falcon.
The gal I got it from said someone said they could turn it into a hotrod for her in a month.
Well............. 6 years later, a few thousand dollars, multiple tows and impounds, she couldn't wait to get rid of it. And then along comes me
The first guy shoehorned a 351C 2v into it, then disapeared.
2nd guy hooked up a 4 speed and a 9" rear, then disapeared.
3rd guy got it running and drove it a couple miles before it died. He seemed to think it was the carb. Told her it ran good, but the front end was shacky.
I tried to turn it over in her driveway, but figured a better deal would be at hand if it wasn't running.
Sooooo, offered her $500 to take it off her hands.
The plans are to turn it into a gasser style drag car.
Straight axle the front, tub the back, and give it that cool stance ready for fight.
If any of you have ideas, tips, or spare parts you'd like to donate, please feel free.
here are couple pic's.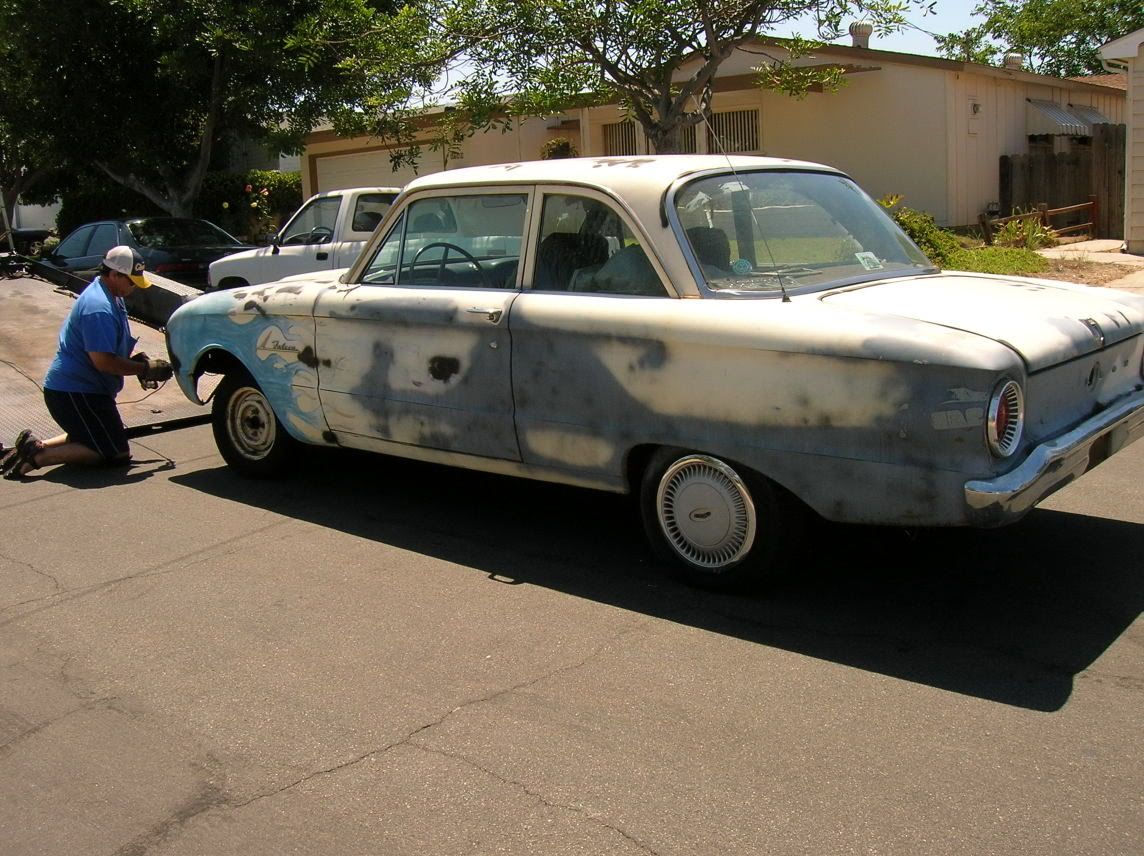 <font size=-1>[ This Message was edited by: slick mo fo on 8/24/06 5:16am ]</font>
<font size=-1>[ This Message was edited by: slick mo fo on 8/25/06 1:17am ]</font>