Who would expect to find a 408 Stroker in a 94 wheel chair van?
I posted this on another fourm a few week ago;
So after I pulled the Bad Exploder GTP head motor, I decided if I was going to buy new headers I mite as well switch to a 351. I found that B.C. Broncos is making an adapter to run a 5.0 Upper on a 5.8 van/truck lower manifold. I made a horse with them for one of their adapters. So the hunt begins for a nice 351.
Last week I see a 94 Ford wheel chair van at PIP the motor looks pretty clean and you can tell it has been worked on I also noticed it had 24 lb injectors instead of 19lb like it came with. then I notice it has a decal on the valve cover that said Dawkins Performance Services. Well I know Chris Dawkins pretty well so I wanted to talk to him about what had been repaired on the motor before I bought it, but I had lost his number.

I do not really need a motor right now so I kinda forgot about it. I saw the van again this week so I did a little research and found his number on the net and called him yesterday morning, he returned my call in the afternoon. I asked him if he remembered working on a ford wheelchair van. He said yes he knew the van well and asked why I wanted to know.

I told him I had keeping an eye out for a late 351 to swap into the PYL and saw the van in the yard at Pick N Pull. He could not believe the van was there. He had built the motor about 5 years ago for a good friend of his. His friend had passed away about 3 years ago.

He told me the motor was a "little" more than a 5.8 it was in fact a 408 stroker motor that had been balanced/blueprinted it has ported heads and intake, He said it was a toque monster, He is going to try to find the build sheet when he get time He is developing a exhaust system for 427 cobras.

So I got out of bed went and pulled the motor its sitting in the back of the ranchero right now!!!! SCORE!
Here was first clues this 5.8 may be special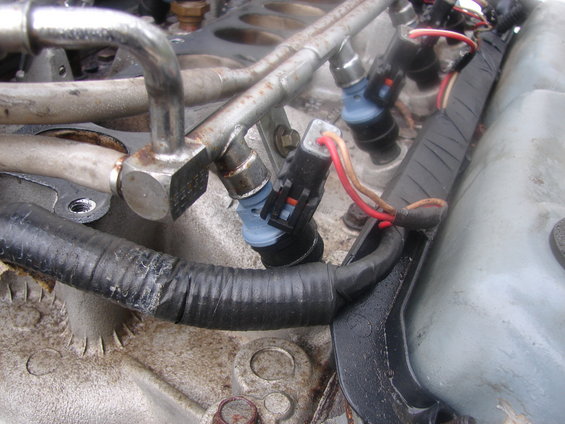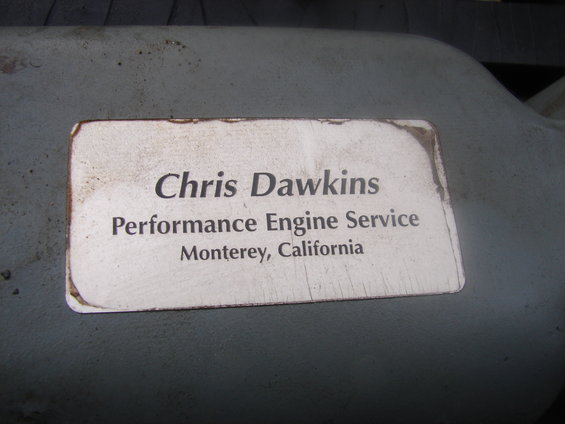 Not what you would expect under the valve cover of a wheel chair van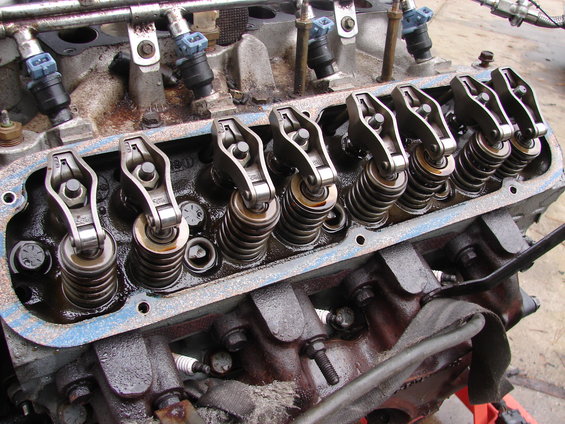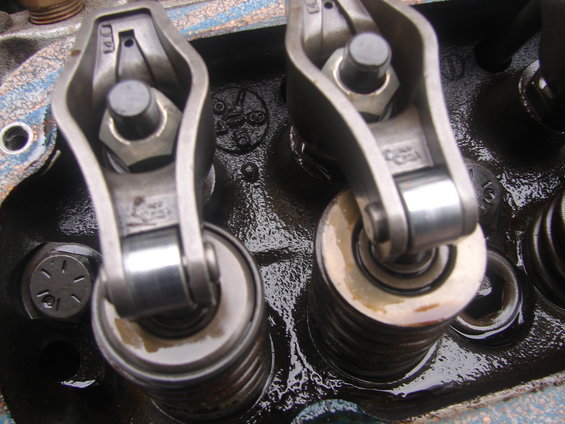 you can see the clearance work done for the stroking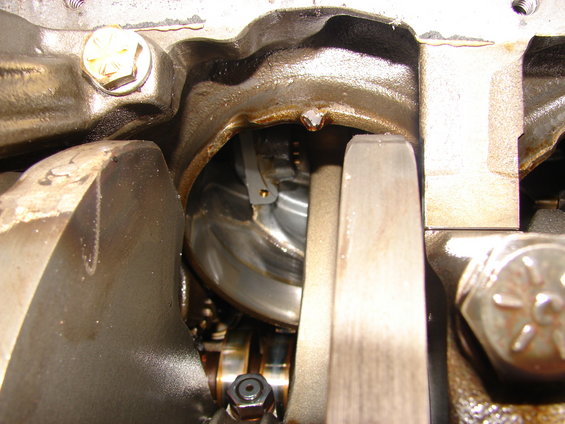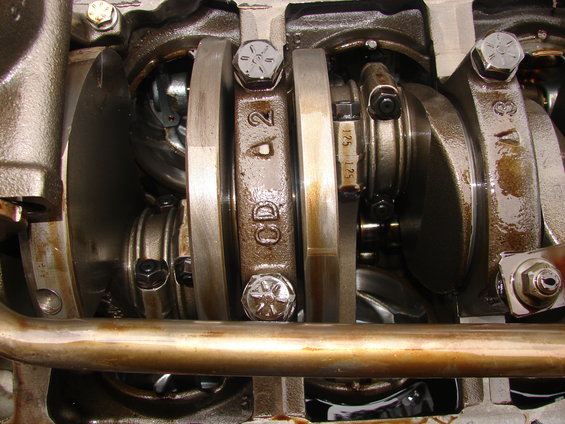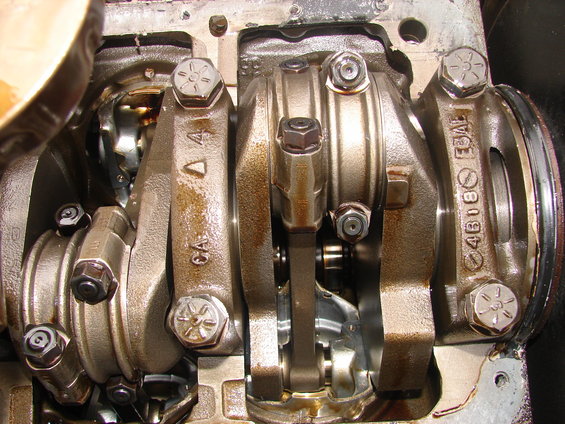 evidence of the balancing
some shrapnel in front sump looks like a slinger went through timing chain what ever it was it went the timing because I found a indentations from the gears