Discussion Starter
·
#1
·
Been skipping around several parts of the T-Bird build, building the sheet metal housing mostly but I am going to do a separate thread on that when done, lot of pics showing details of how I build a housing (then we can debate whether I am doing it right or not LOL).
Started mounting brake lines today but finished up fuel system and the rad is mounted.
First fuel system, first pic shows suction and pump detail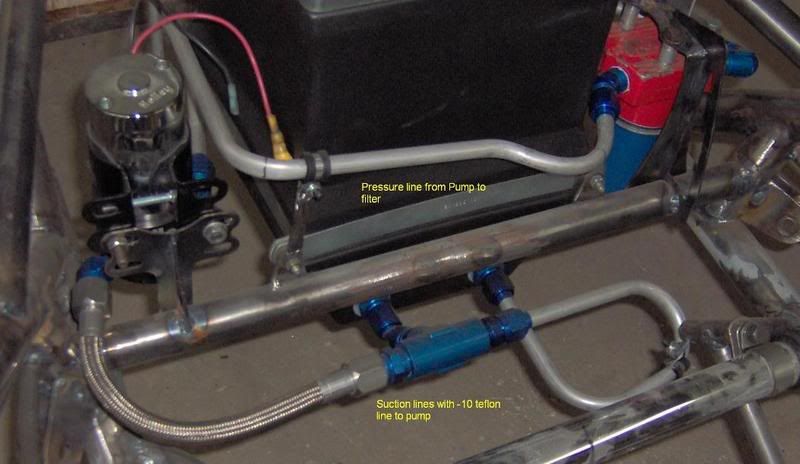 This pic shows filter and pressure regulator, I modified a Holley regulator to be a bypass type regulator. The whole fuel system stays at approx setpoint due to excess flow being bled off back to tank. Easier on pump, more responsive and should keep fuel cooler.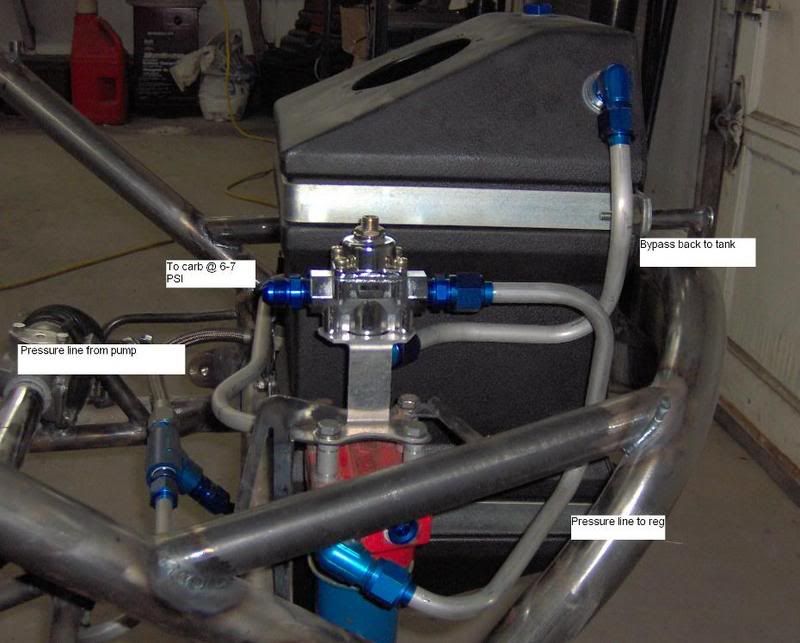 Next pic shows mod to regulator to make it a bypass. Plate on diaghram seals on tube but lifts up when pressure rises to bleed off flow and reduce pressure.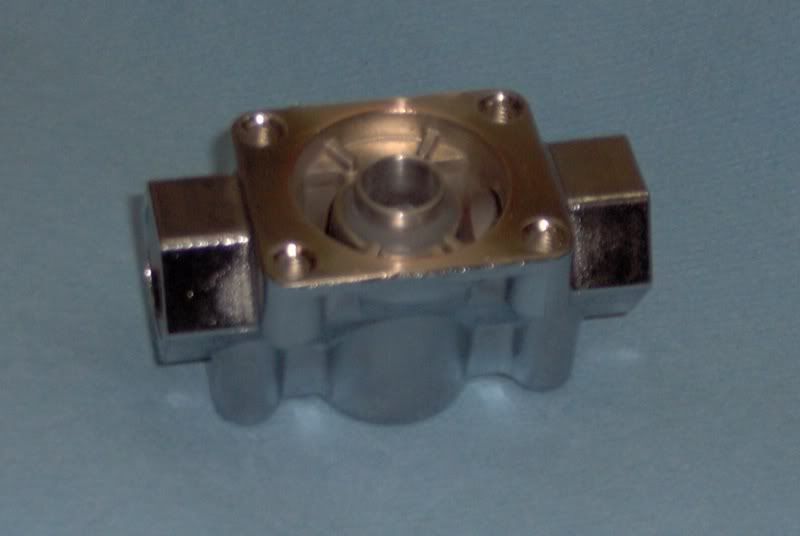 Ended up using a Scirocco style radiator which has threaded bosses welded to tanks for fan and moun ting brackets. I used rubber isolator pads on each side to absorb some vibration.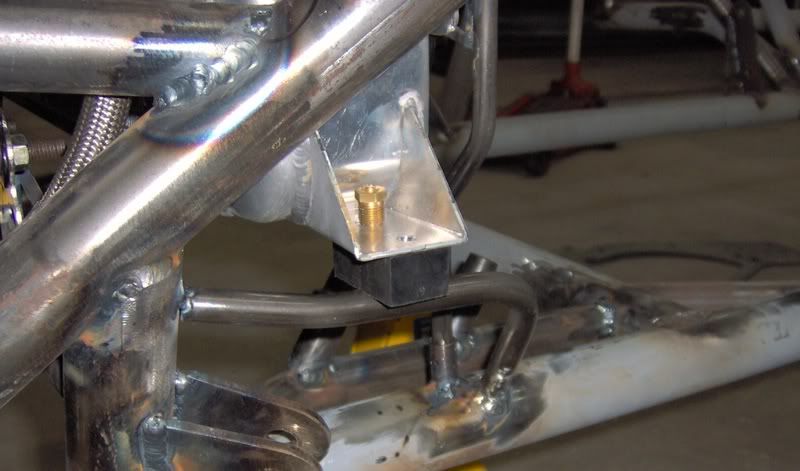 I then made some tube with brackets welded on to mount rad. Ends of tube sit into tubes welded to chassis and then a pin put thru to keep rad in place.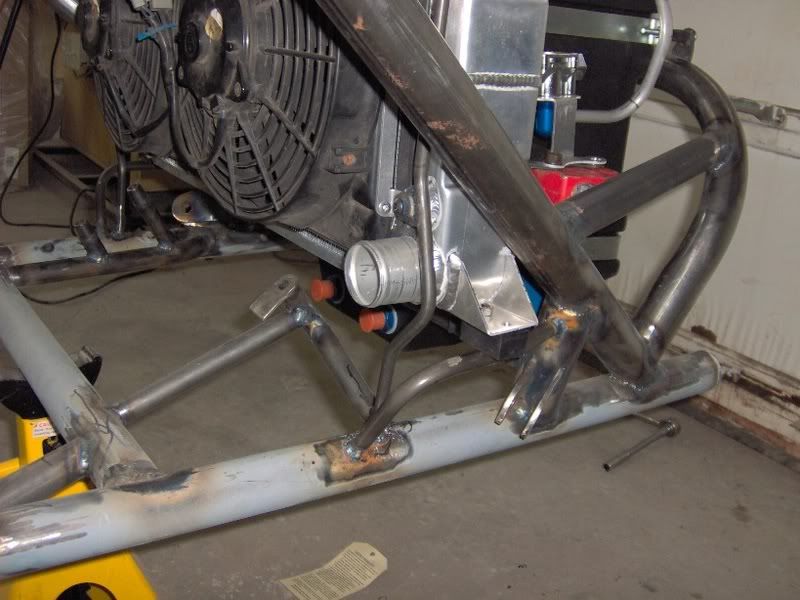 Note aluminum bracket riveted to dual fan shroud and bolted on with mount tubes
wider view and other side