Discussion Starter
·
#1
·
Been hard at the car every weekend, but getting into detail work and progress seems to be slowing down.
Got the steering column in. Comp Eng kit with a Grant wheel, got a deep dish wheel and a 3 inch extension so when the wheel is off the column leaves a good size opening to get my swelte figure in and out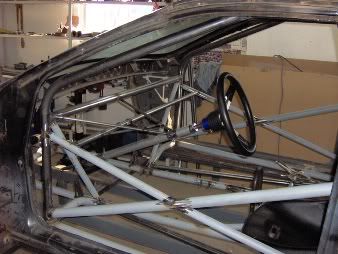 Tacked the rear shock brackets in, no adjustment at the housing brackets so I hedged my bets and gave myself about 3 inches of ride height at the top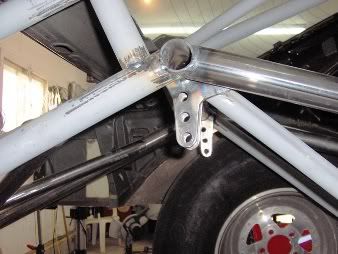 Funny car cage has been done for a few weeks, got all the helmut tubes in and the last upright. Do need 2 more helmut bars above my head but will do them when the body if off and I have some room.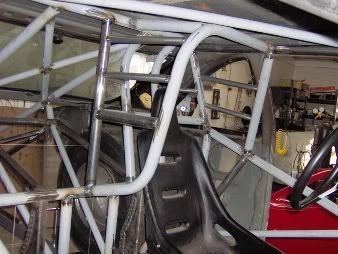 Finally got enough sheet metal out of the way to get a tire under the car, still has to go 3 inches up, going to take some major work to get rid of that metal. Did give me a good idea about housing width though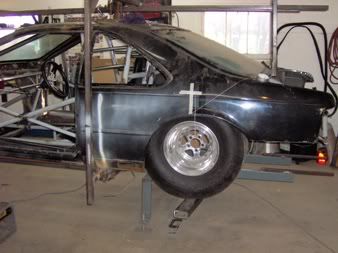 After starting out Sun morning to try and figure out door hinges and realizing that Hairy Glas doors only look like a T-bird door and it is going to take major surgery to get it in the opening I went to work on Daves sheet metal rear end housing.
Lastly is a pic of a real bargain I just got, a Pro Tools beader with lots of different roll sets. Variable speed power drive included, awesome peice of machinery. Got the long deal from a fellow member of the "large red square racecar" club, thanks Bernie.