Discussion Starter
·
#1
·
I know years ago we were told that Radial Tires had to stay in the same "direction of rotation" once they are put on the road.
This throws the old "Five Tire Rotaion" of the bias ply days out the window.
I have heard that the modern radials are not "Quirky" that way and can be run one way then the other and the tire doesn't care ...
I've also heard folks continue to say ... one direction only with radials.
My cars are pretty much all set up with Five matching wheels and tires, so I could easily go with the old "Five Tire Rotation" method and infact I would like to ...
Does anyone out there have info on what the deal REALLY IS with todays Radial Tires
_________________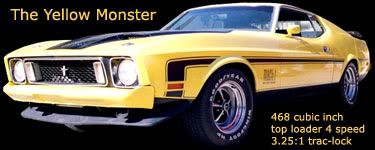 <font size=-1>[ This Message was edited by: MonsterMach on 9/3/06 12:59pm ]</font>